Cycling tour in the Romanian Carpathians : in Transylvania and Bukovina between July 6th and 12th,2010.


First day


By car 400 km about 12 hours to Baia Sprie, then by bicycle 16 km to pass (Pasul Gutii 987m), back to car in Borsa.
After by car to Săcel.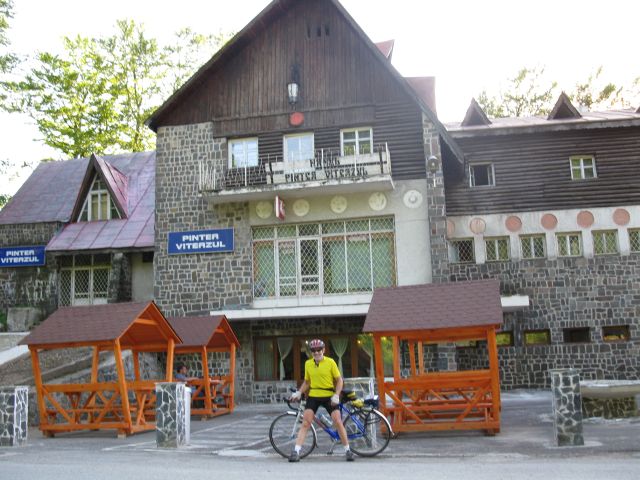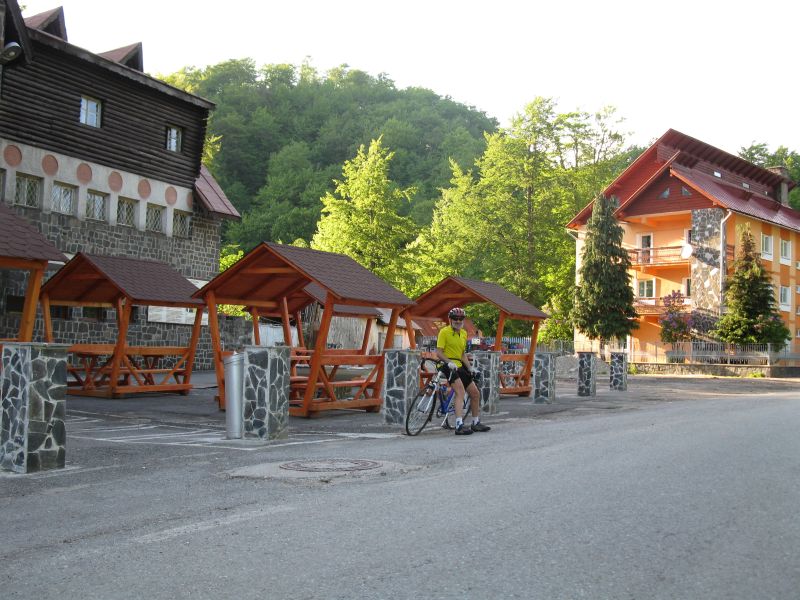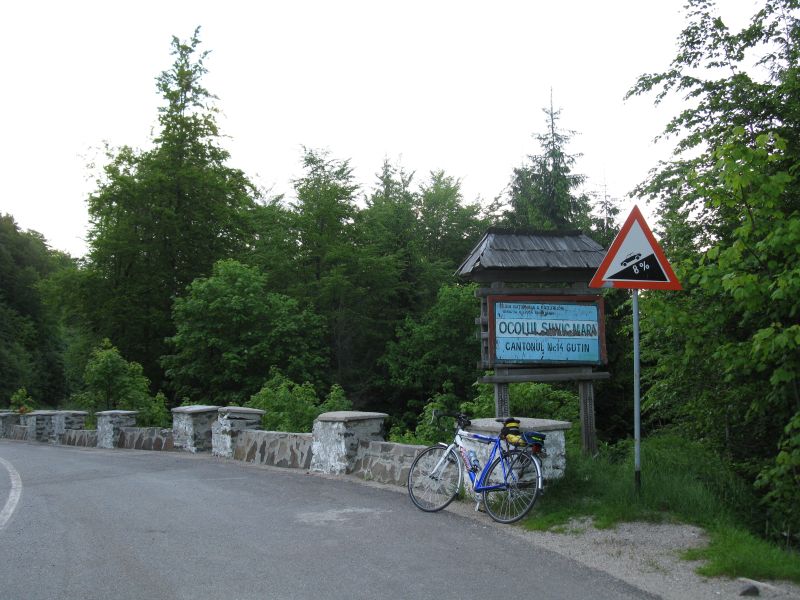 After Rákóczis soldier Pintye named inn Pass Gutin at the pass top
Accommodation in the Valley of
Iza
in the
pleasant
"Lăcrămioara" = Lily of the Valley
boarding house
, where in the previous night a 40 person Czech cycling group stayed.
Second day
By car to Borsa. Via Staţiunea Borşa = Borsa fürdő 14 km by
bicycle
up to Pass Borsai-hágó (
Pasul Prislop* 1416 m
) back by bicycle .
Pass monument
left over from the Ceausescu times.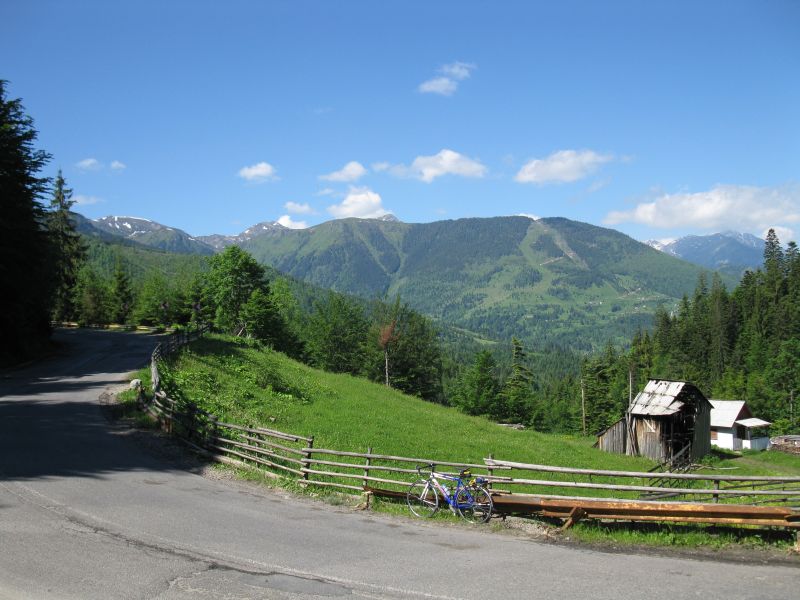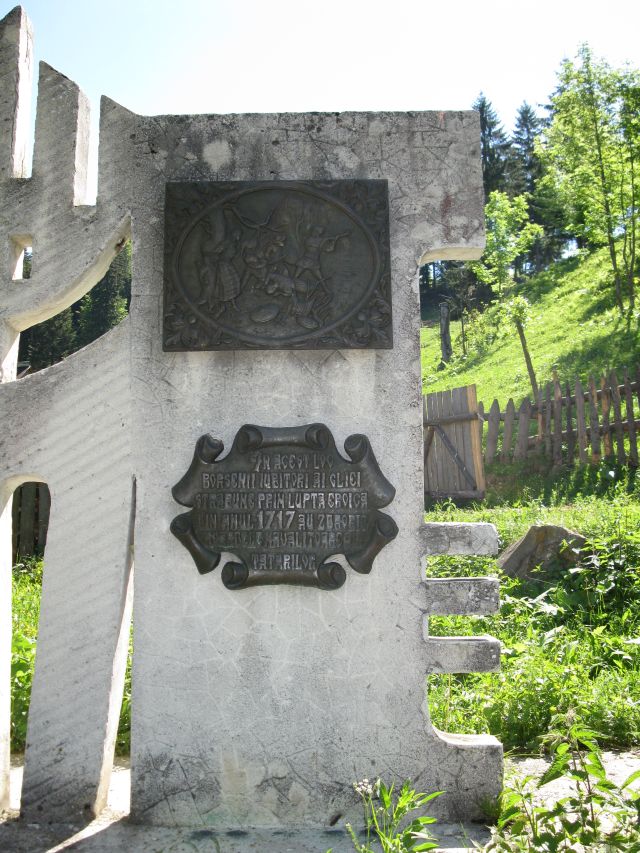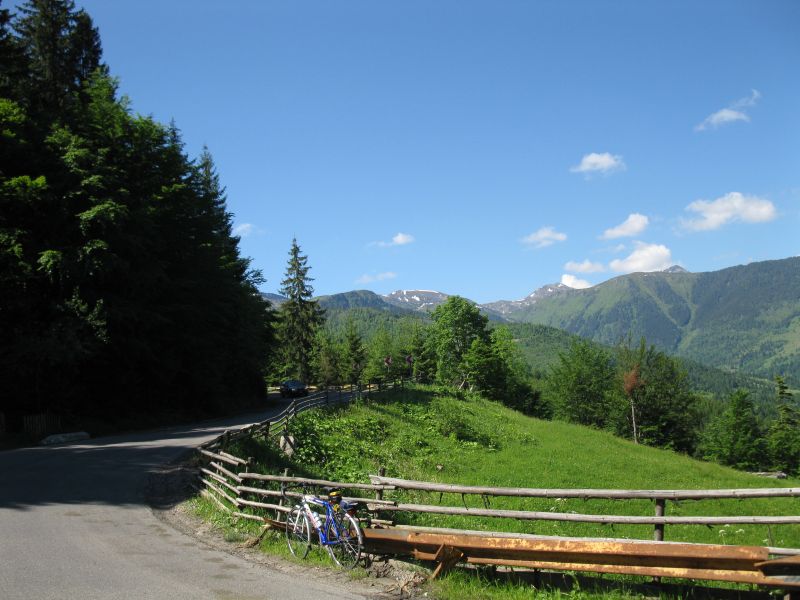 View of Radnai-havasok/Muntele Rodnei Monument of Tatar break-in 1717. View to Muntele/ Rodnei mountain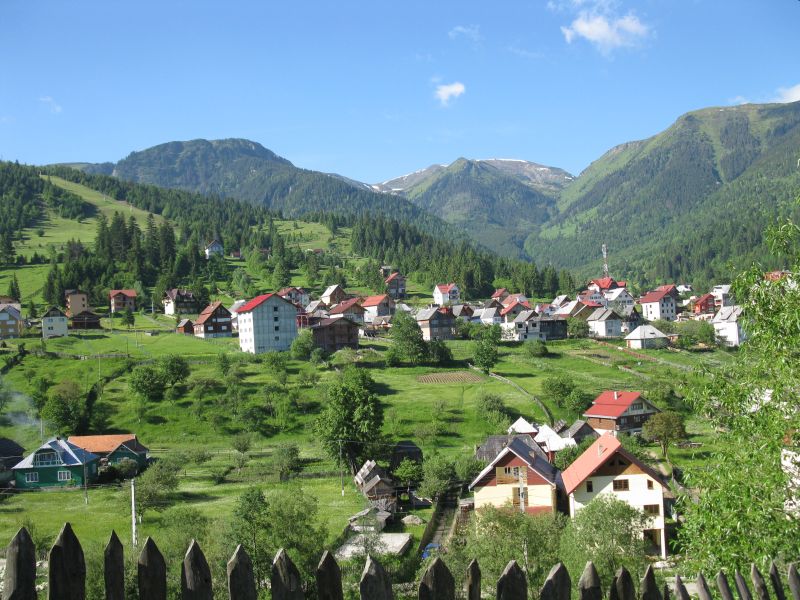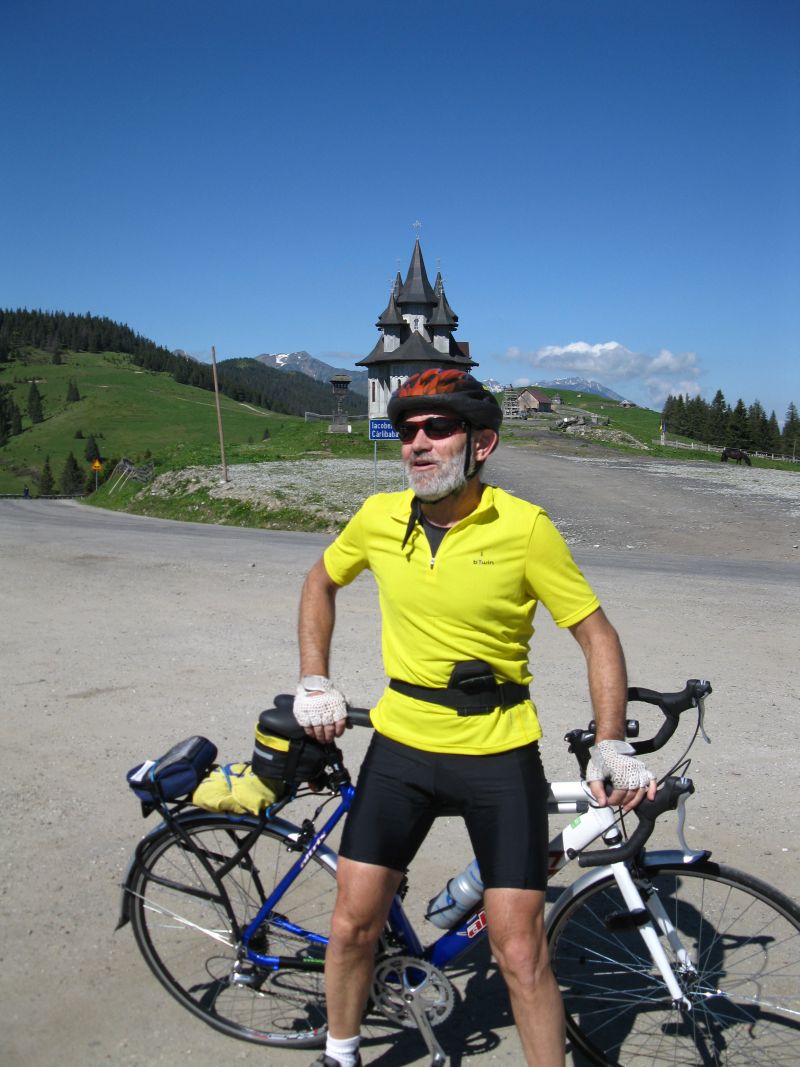 Borsafürdő/ Staţiunea Borşa Pasul Prislop 1416 m View from pass to Muntele Maramures,Ukraine
A new ortodox monastery named
Holy Trinity
was also here built.
By bike from Iacobeni, 8 km up
Pasul Mestecăniş
(1096 m ). Back to the car. By car to Vatra Dornei.
I randomly met the peleton of
Romanian Cycling Tour
(Turul Ciclistic al Romanei).
They were descending from Pass Tihuta , where I wanted up. The road was closed many hours before.
The road were
leading up to Pass Tihuta
(1200 m). There and back 34 km ride.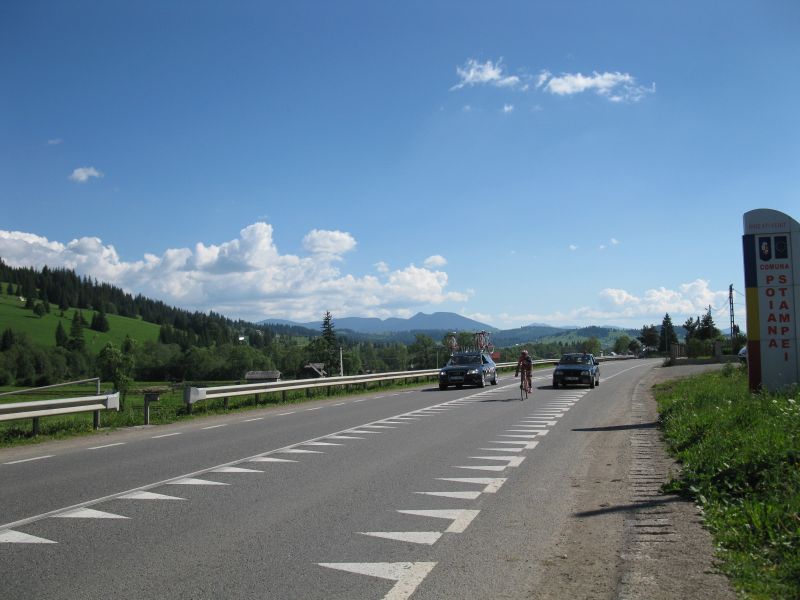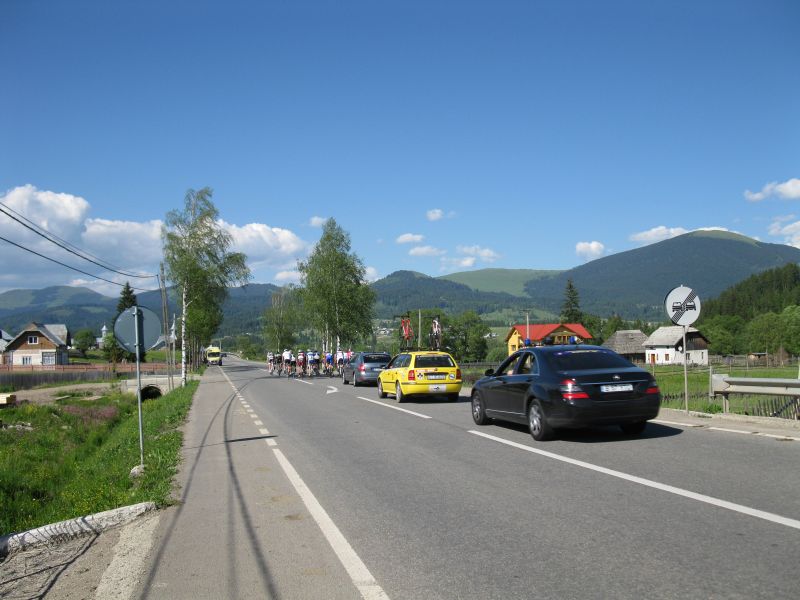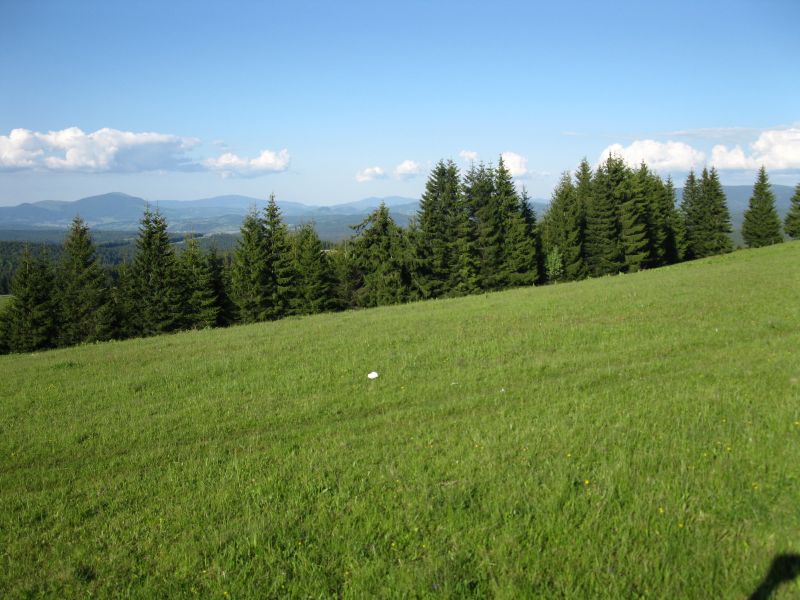 the later stage winner 15 km before finish second chasing group view from pass to Kelemen havasok/mountains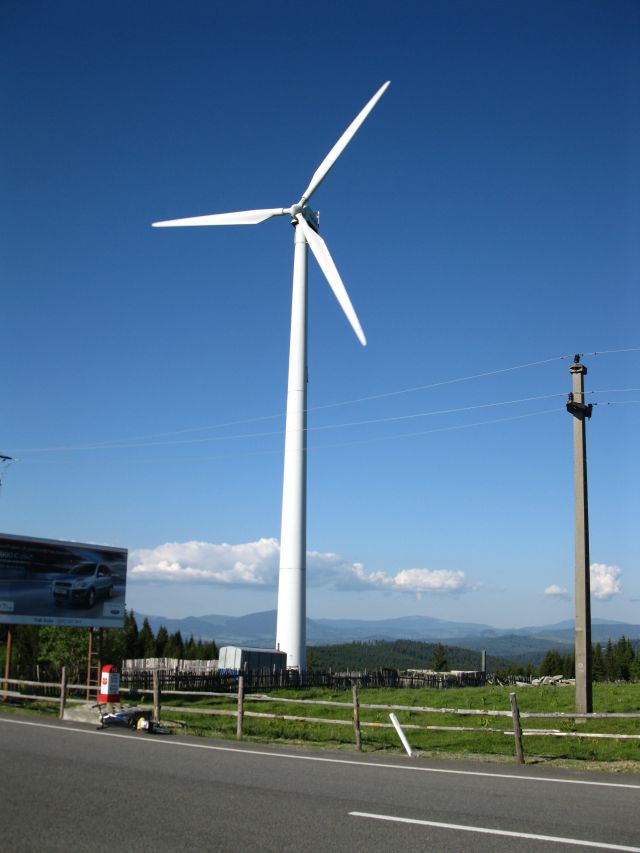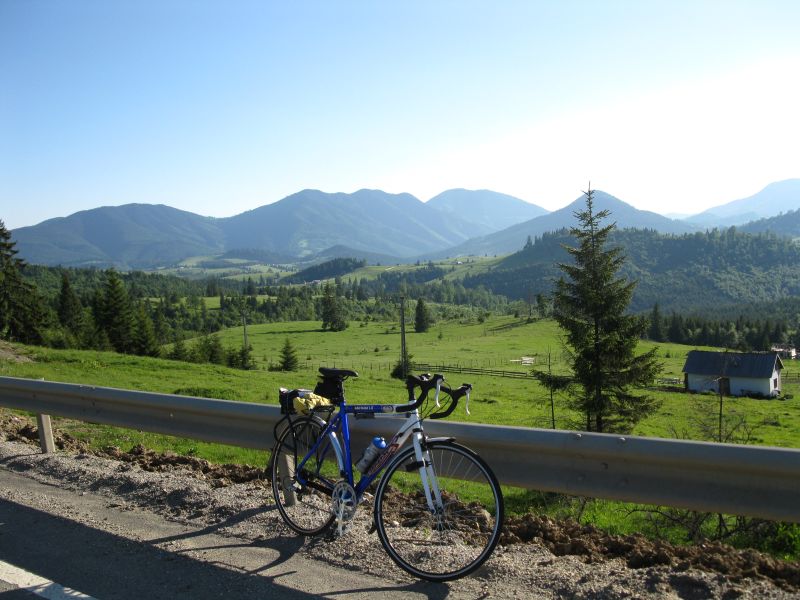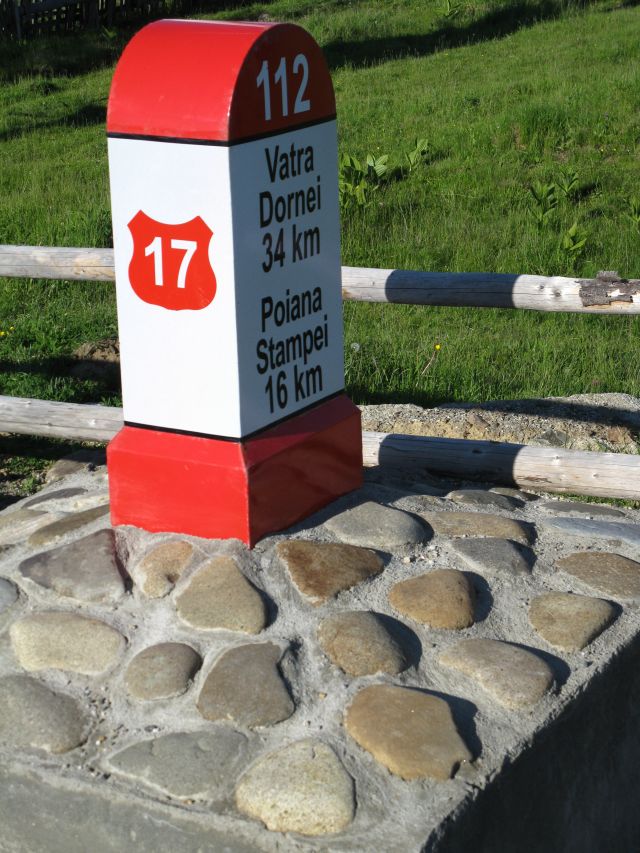 Wind turbine on the pass Pass view to mountains Bargau kilometer stone near the pass top
By car 61 km to Cimpulung Moldovenesc, two nights stay in the small town in Bukovina.



Third day
From Cimpulung Moldovenesc (649 m) would have been an option : ascending the pass
Rarău *
up 1484 m. 14 km long.
I had to break ascending after 4 km because of the bad " road " and to return. You can cycle there only by mountain bike, never by road race bicycle !!
I was very sorry , because
the landscape
in the spring was
amazing
.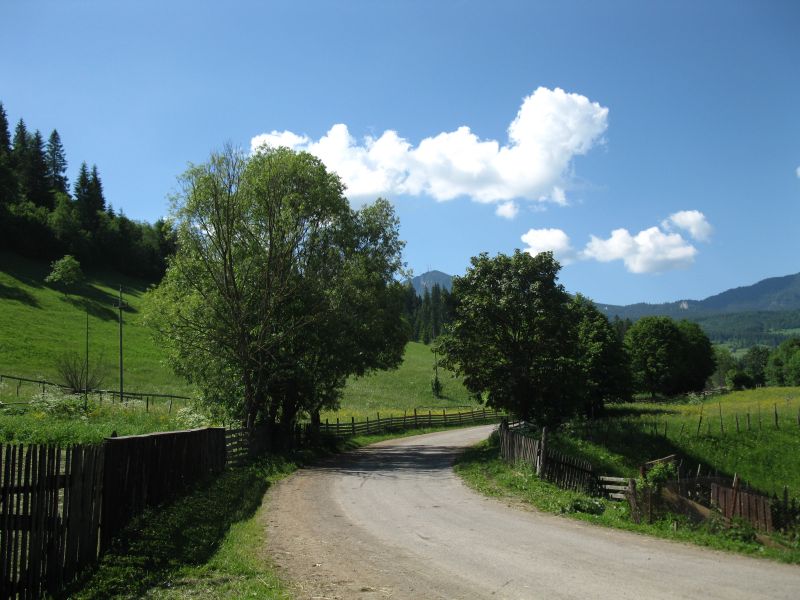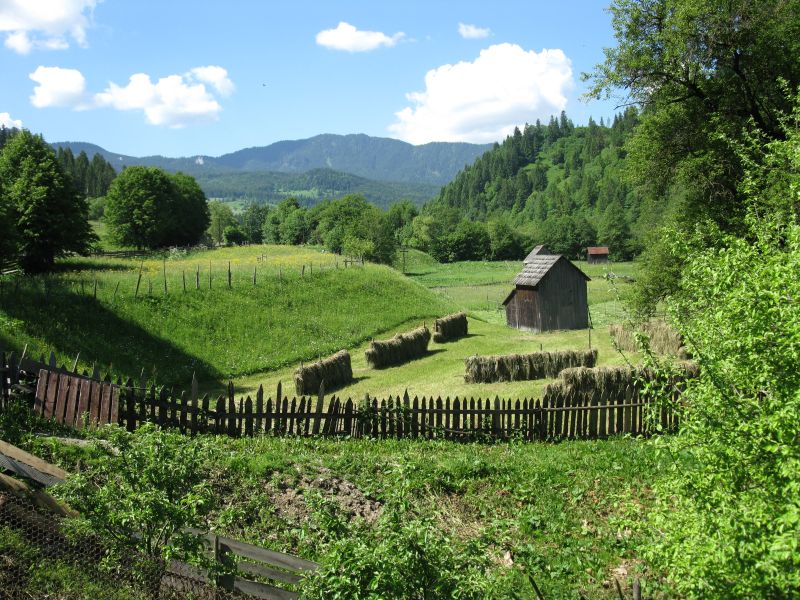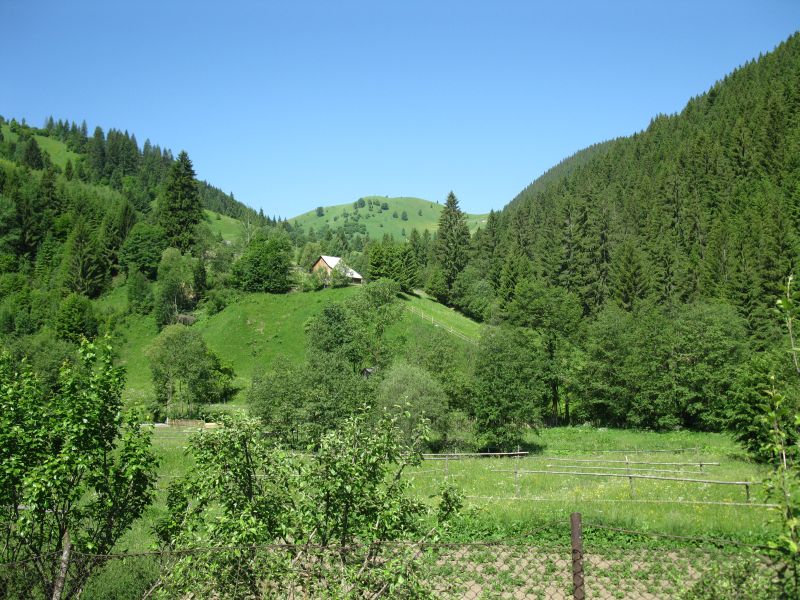 on the way up to Ráró far before the top returned surroundings of Cimpulung Monldovenesc
By bike 10 km up to
Pasul Paşcanu
(1040 m), then 22 km to the monastery of
Vatra Moldoviţei
,then 31 km, again 15 km to Pass
Ciumîrna* (1100m)
finally back.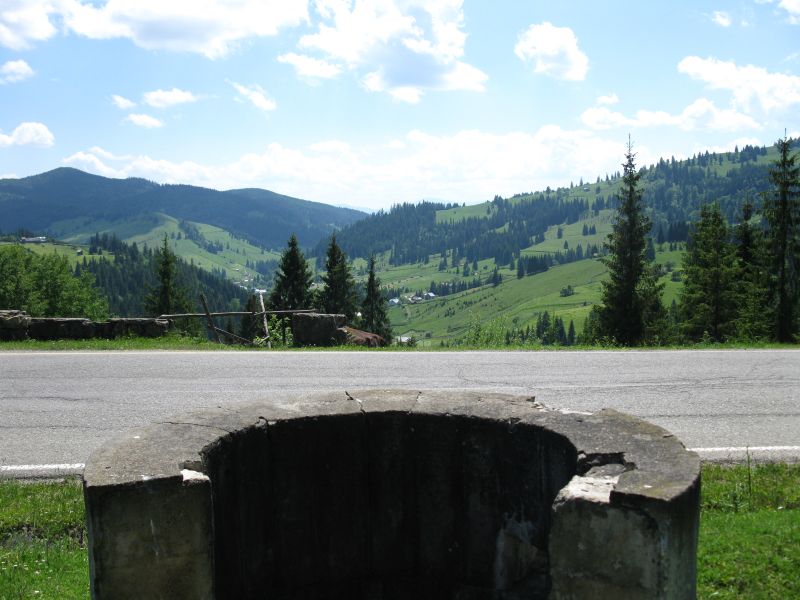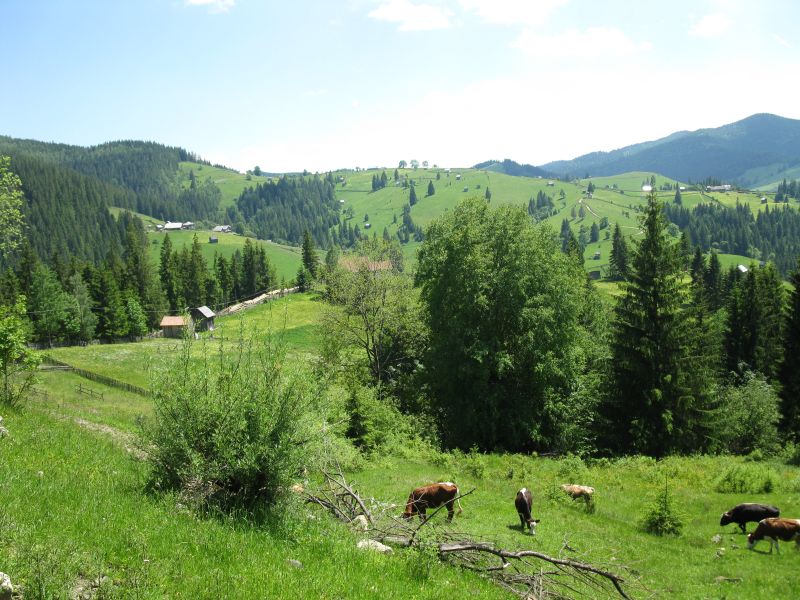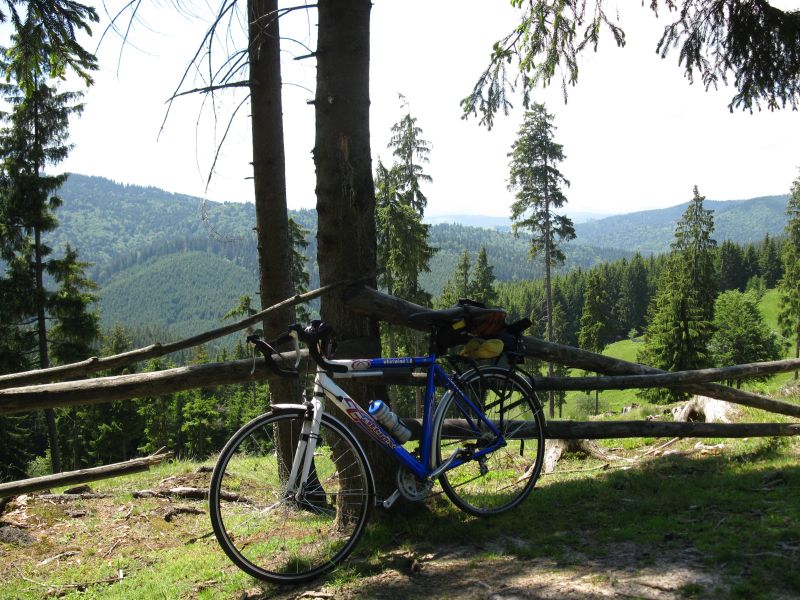 The bunker is guarding the pass road ascending the pass Chuminra view form pass
Fourth day


By car 81 km to Holda along the
foggy valley of Bistrica river
.
The 7-day weather forecast
worked exactly
. From Holda by bicycle 22 km up to the pass Tarniţa (1161m) and back.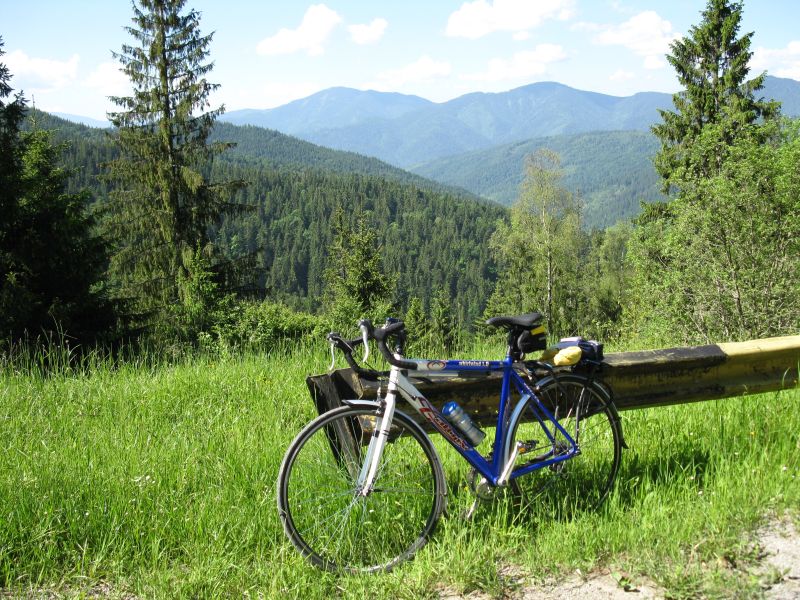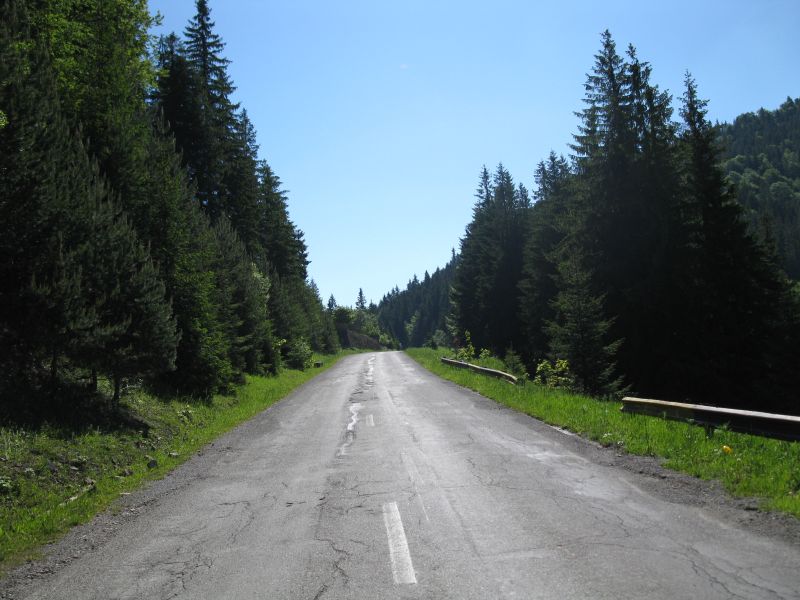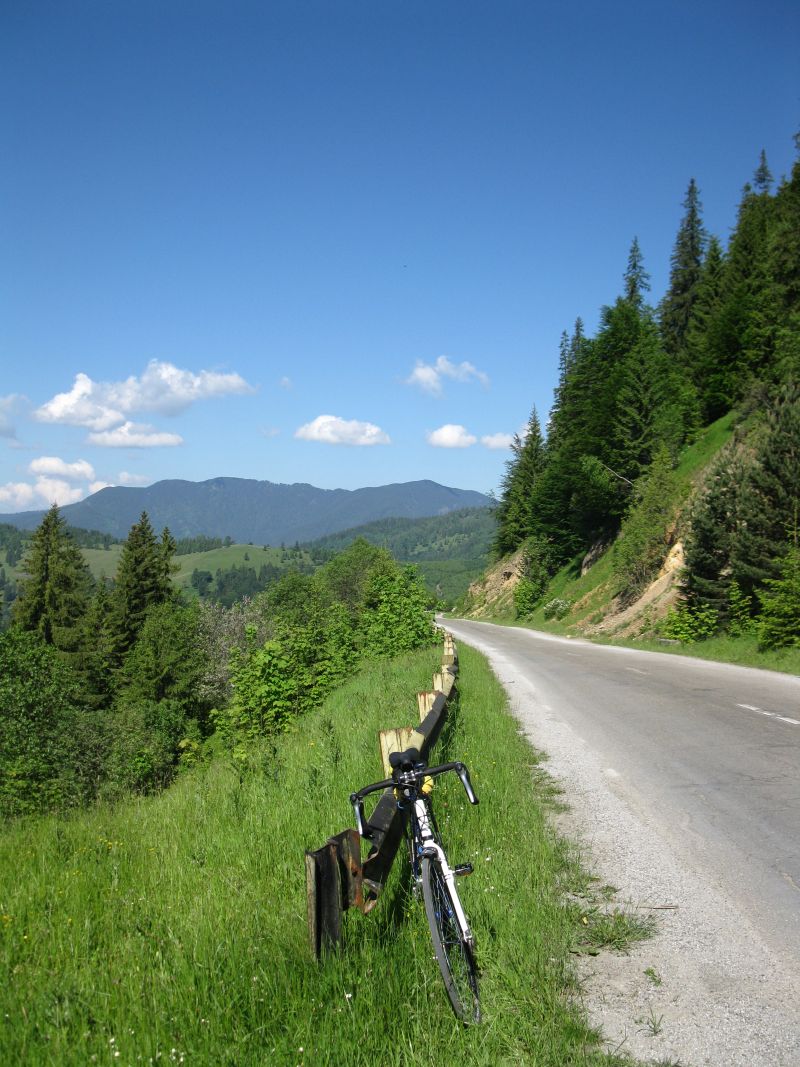 road to pass Tarniţa only some meters left to the pass top descending
By car 50 km to Piatra Teiului (water reservoir) .
From there by bicycle 12 km up to the pass Petru Voda (900 m) and 12 km back.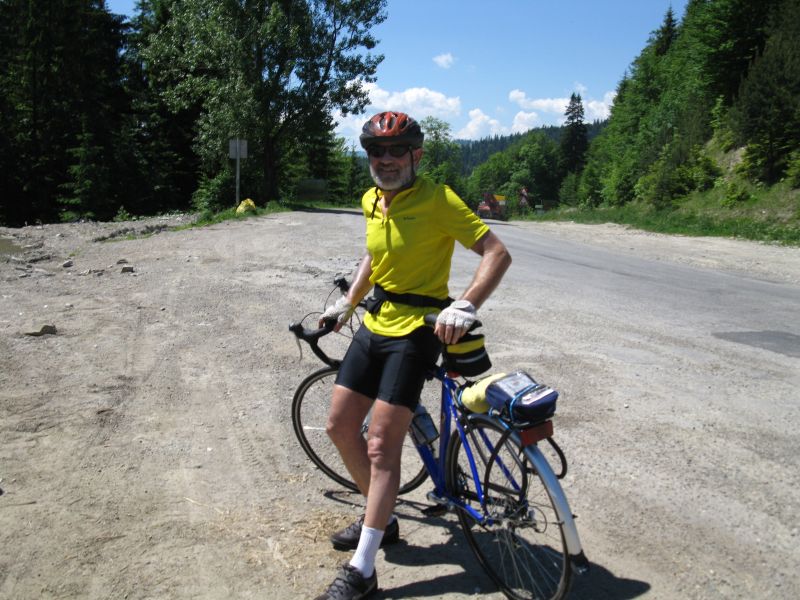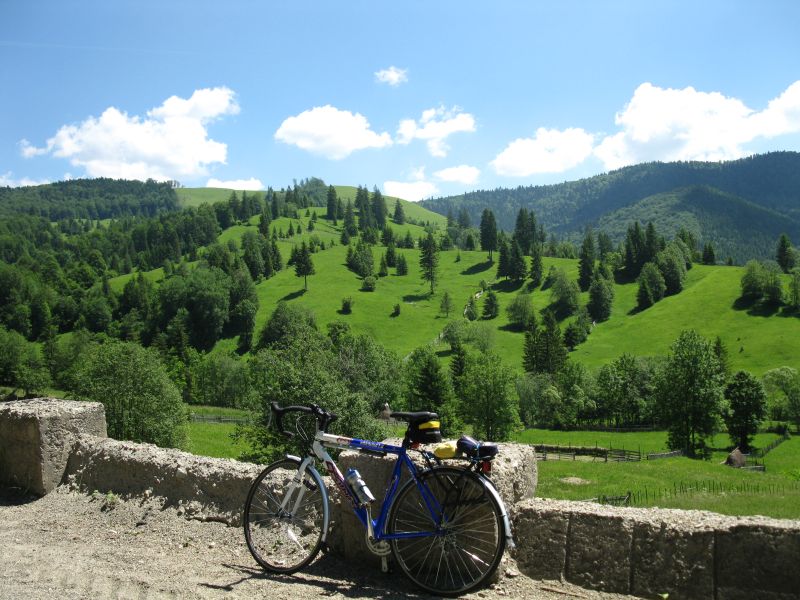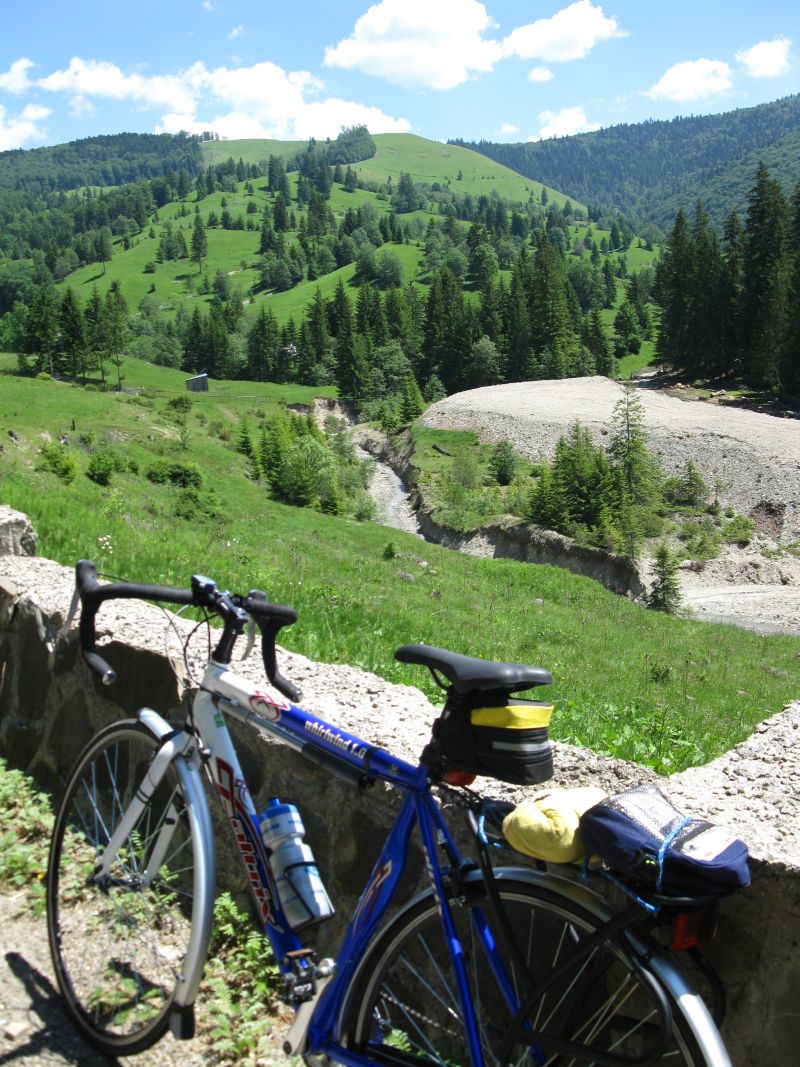 at pass Petru Voda my favourite landscape creak bed is leading along the pass road
Bicaz water reservoir
, photos of gorge Cheile Bicazului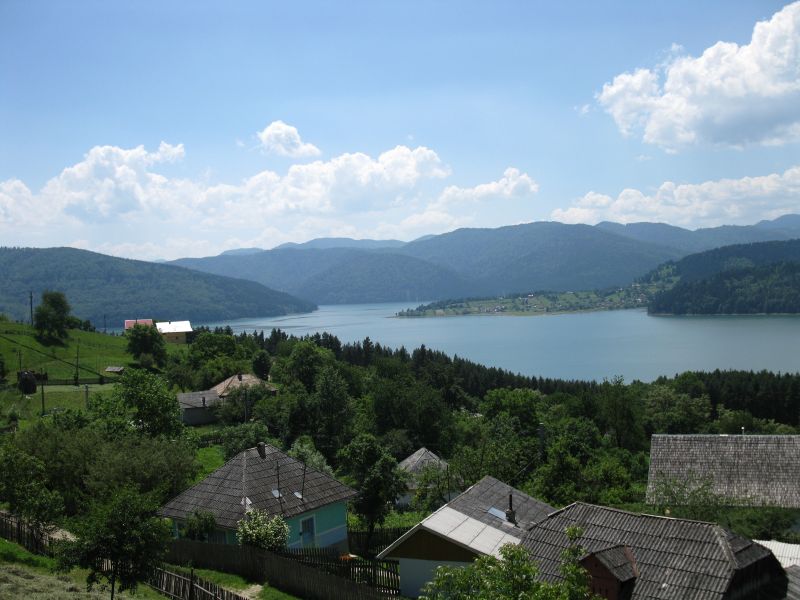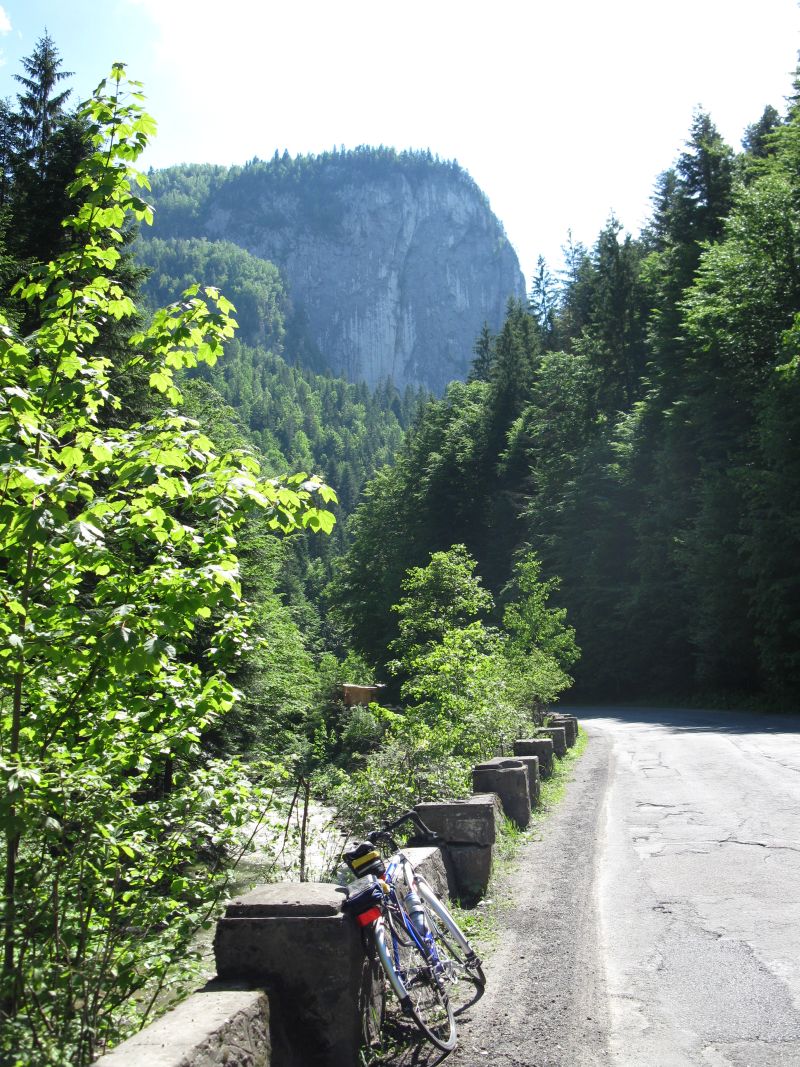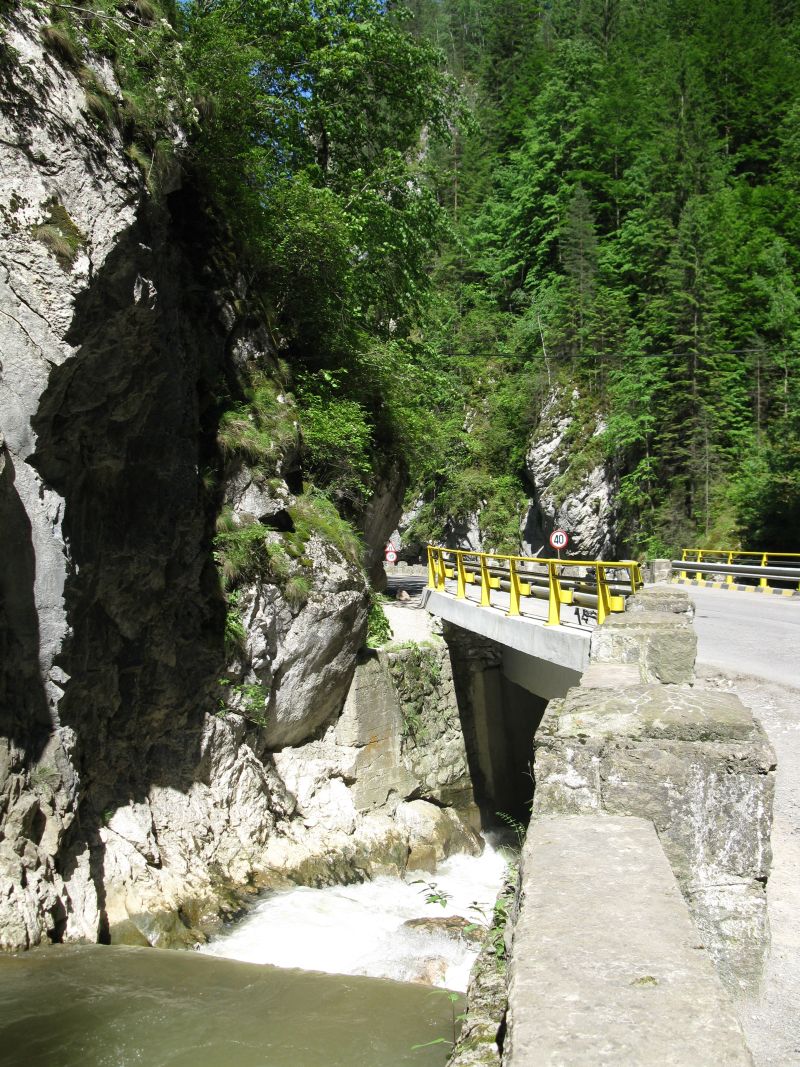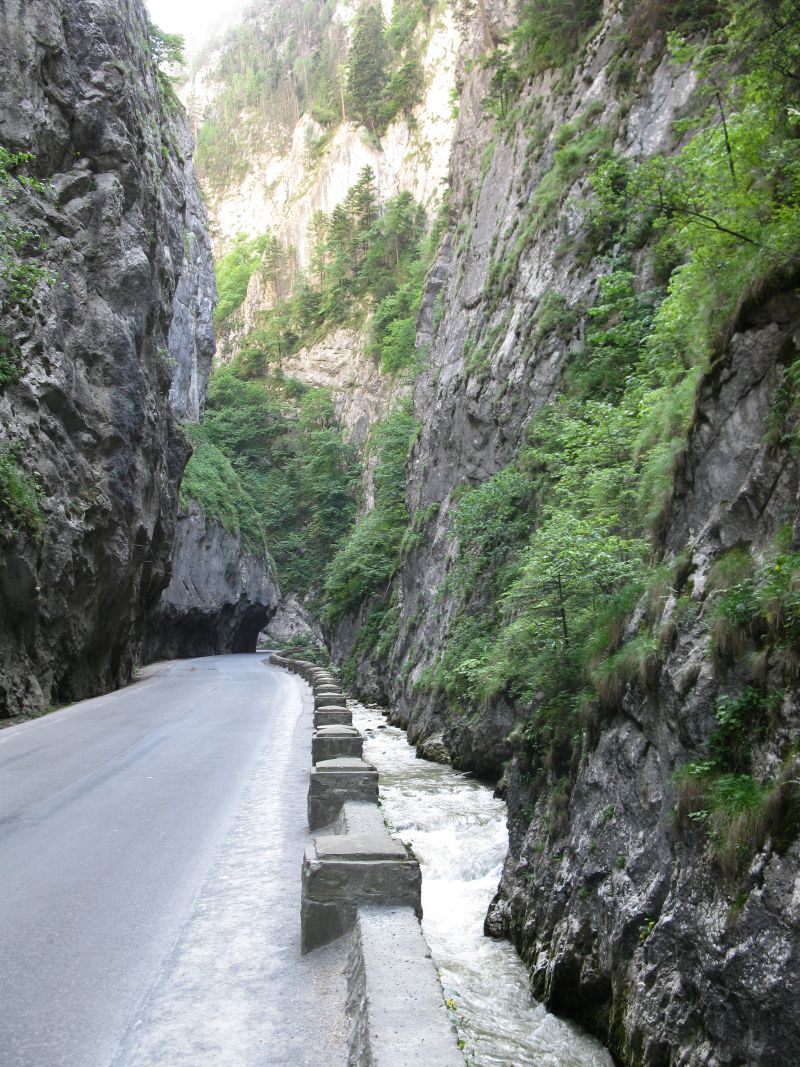 Bicaz water reservoir beginn of the gorge pass road is following the creak creak Bicaz
By bicycle from Bicaz up to the pass
Bicaz *
from 530 m up to 1240 20 km long, then back to the car.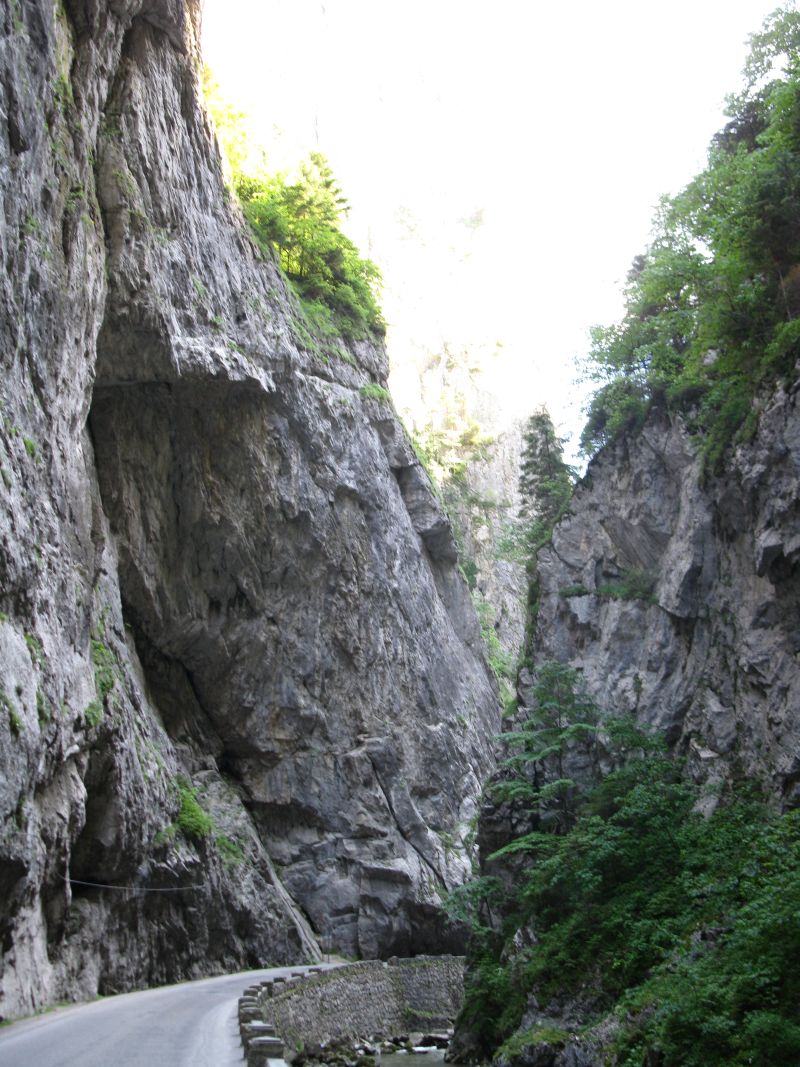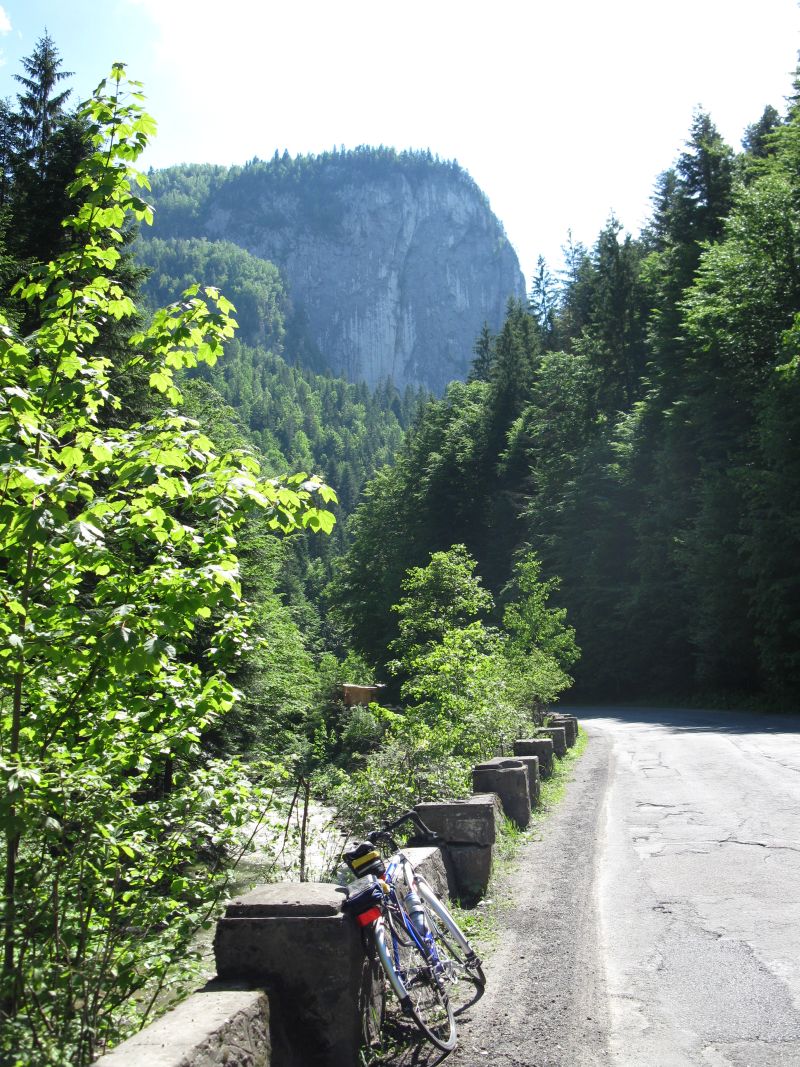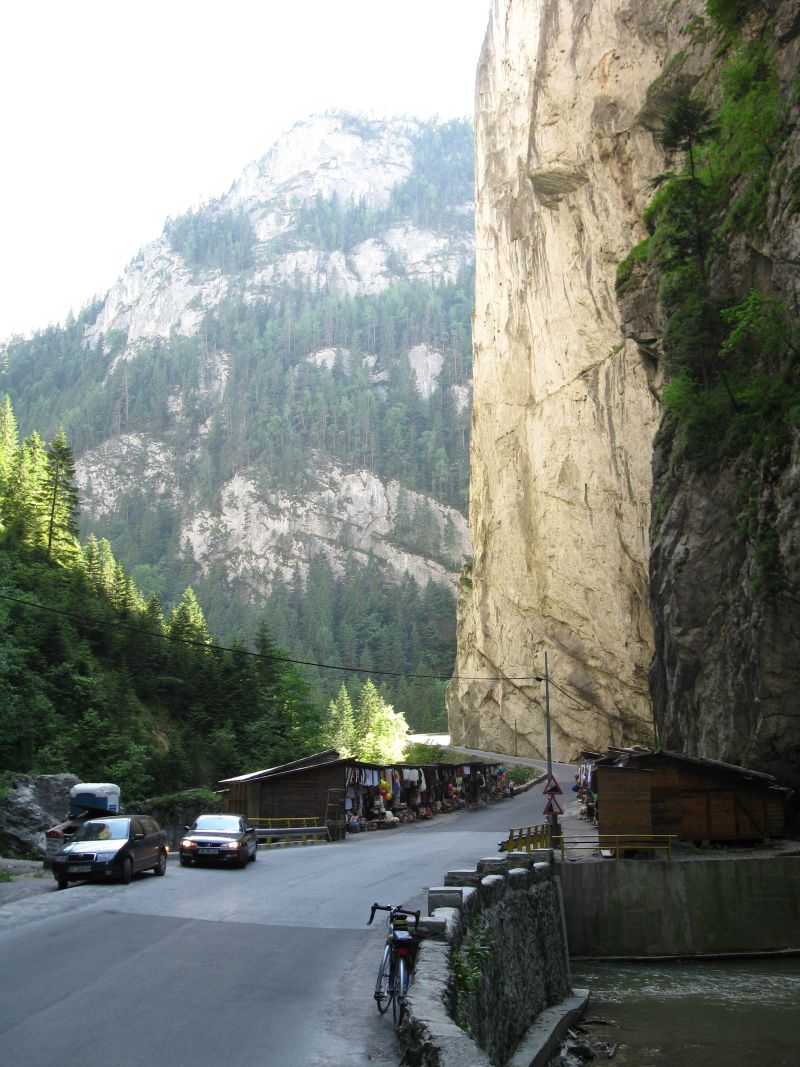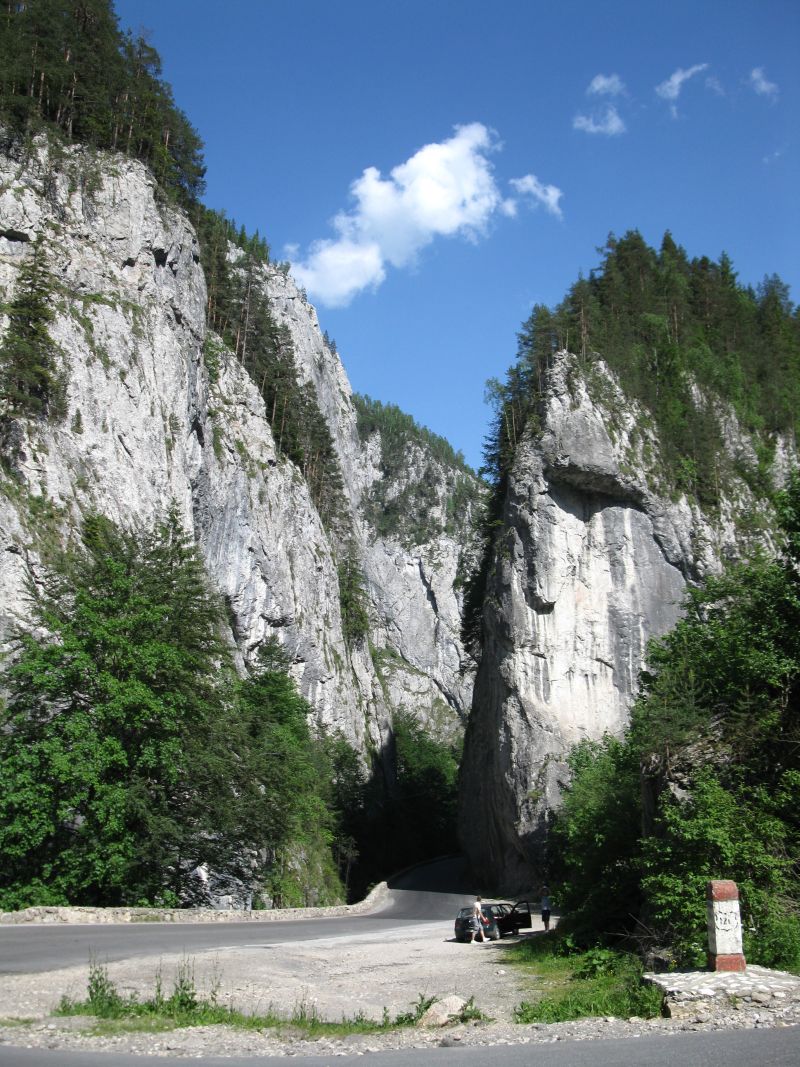 amoung such gorgeous rocks both the road and the creak is winding amoung souvenier stalls up to Lacul Rosu
Gyilkos tó / Lacul Roşu /See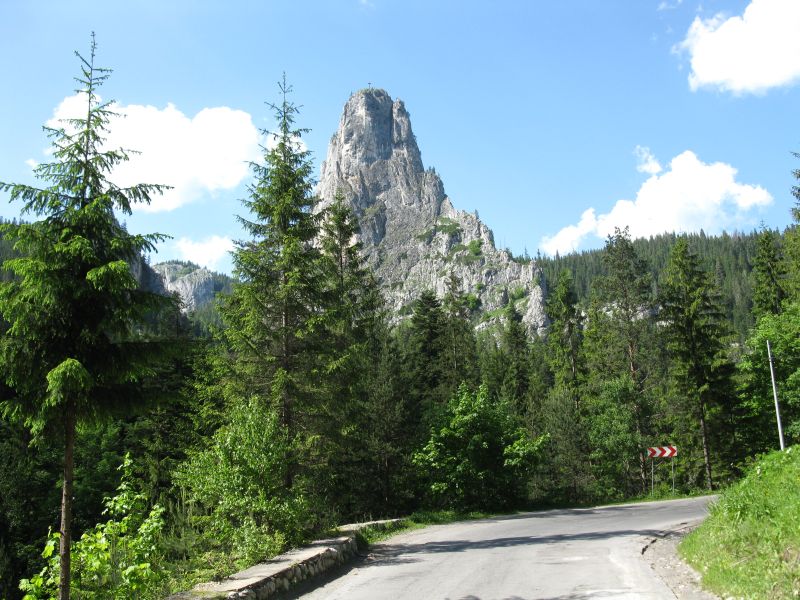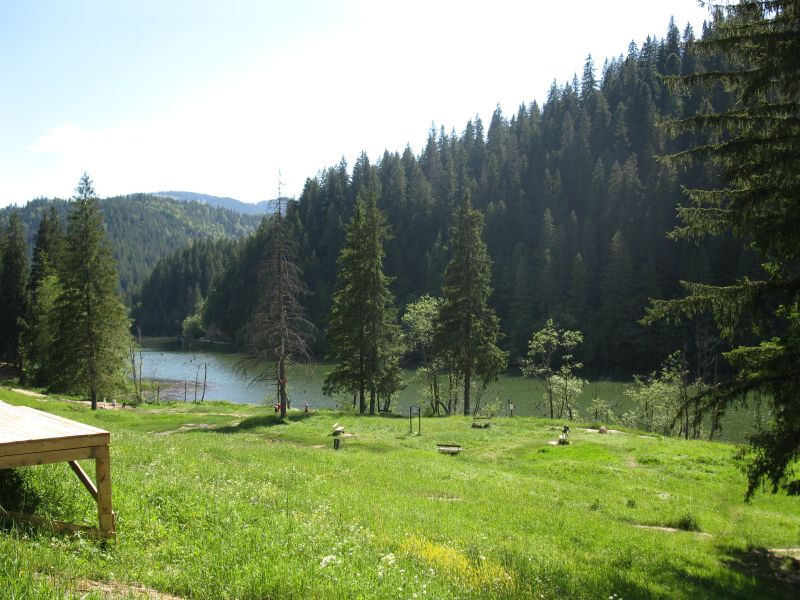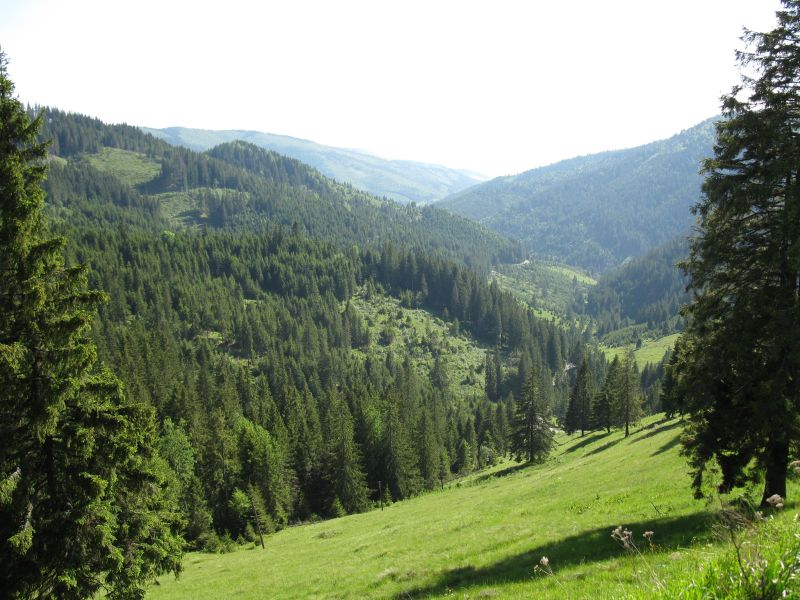 rock of Suchard Gyilkos tó / Lacul Roşu/lake Pass Pongrác tető (Pasul Bicazului) 1240 m
Then by car back to the pass Bicaz, where a cloud burst caught me luckily already in the car sitting. Kept on driving to Gyergyószentmiklós (Georgheni). I stayed two nights in the small Hungarian populated town.
Fifth day
There are several passes in the sorroundings. I planned to cycle a circle of 126 km: Bucsin-tető (Pasul Bucin 1287m) 28 km, back to Gyergyóalfalu (Joseni) 20 km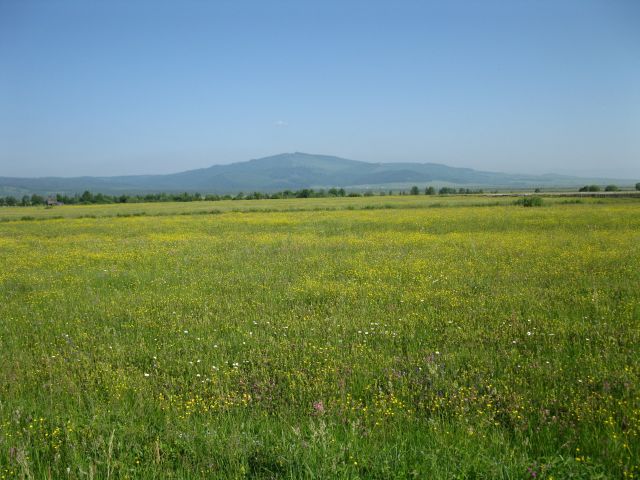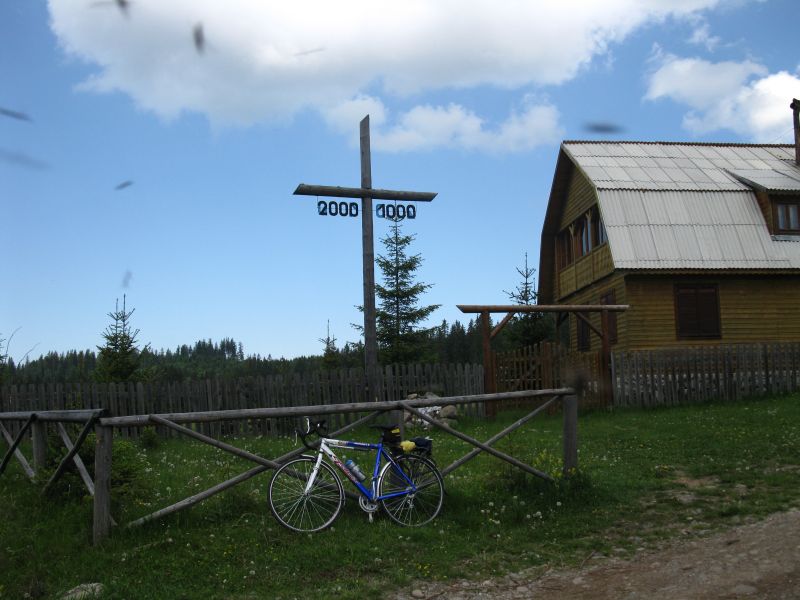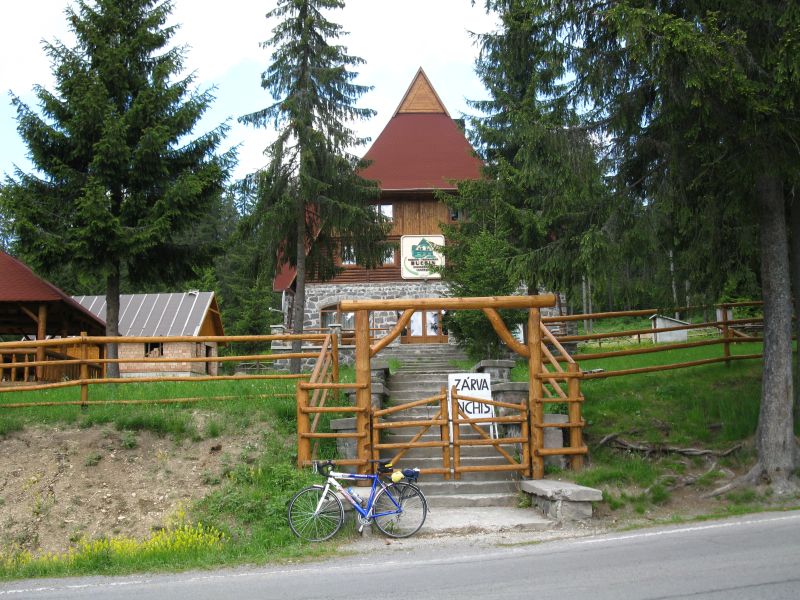 Gyergyo-Basin on the way to Pass Bucsin tető Bucsin tető/Pasul Bucin 1287 m cottages at the pass top
18 km to
Libán-tető
(
Pasul Sicaş 1000m
), which became my
favourite with flowers covered pass
.
On the search after the sign of the pass top I got luckily to a
mountain meadow
with
wonderful flowers
, then escaping from an
approaching shower
I rolled passing by a
querry
to Gyergyóújfaluig (Suseni) 12 km, then to Tekerőpatakig (Valea Strimbă) 5 km via Vaslábon (Voslăbeni) .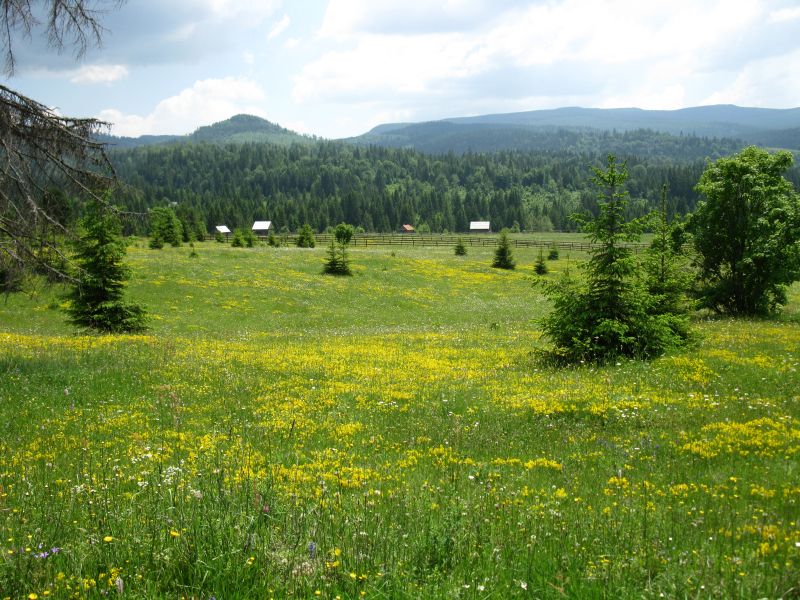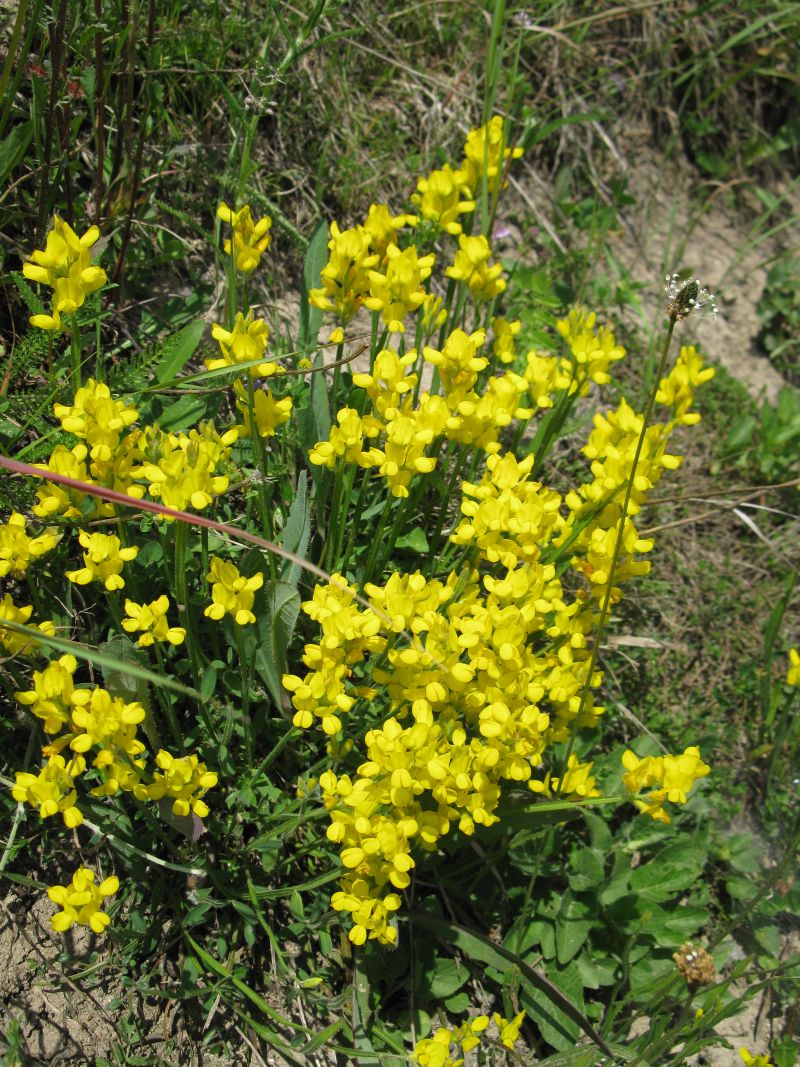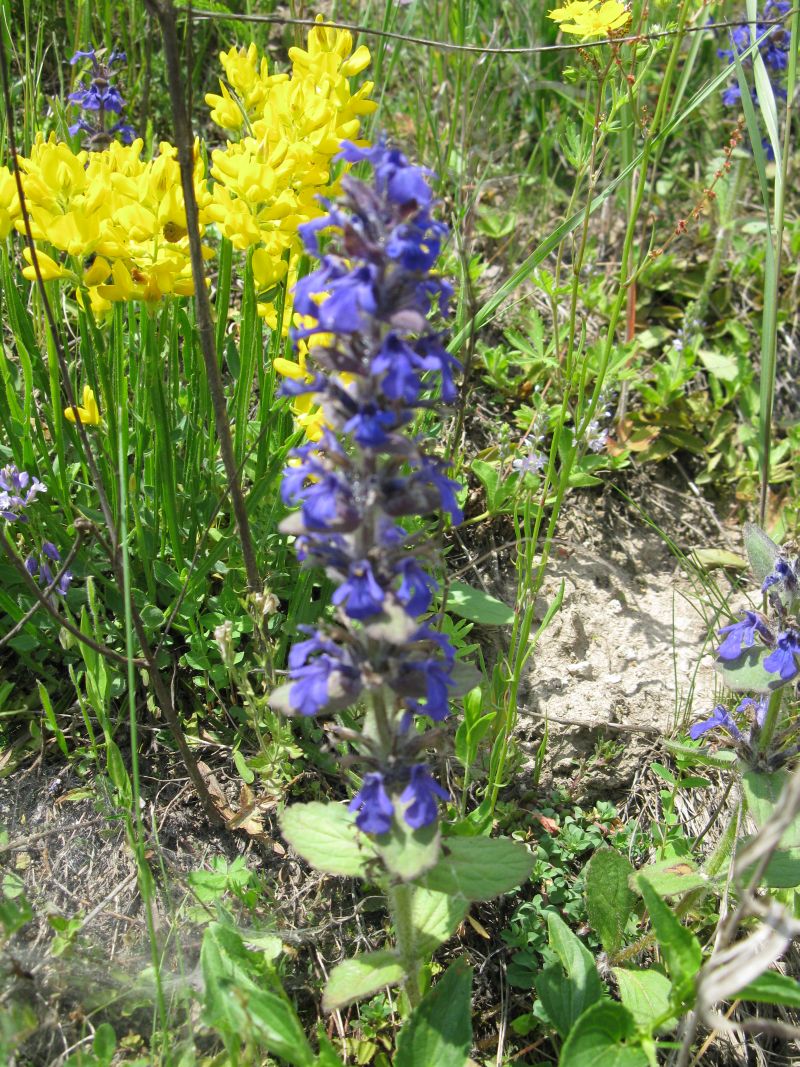 Pass Libán-tető 1000m and his flowers : szervaskerep infű on the meadow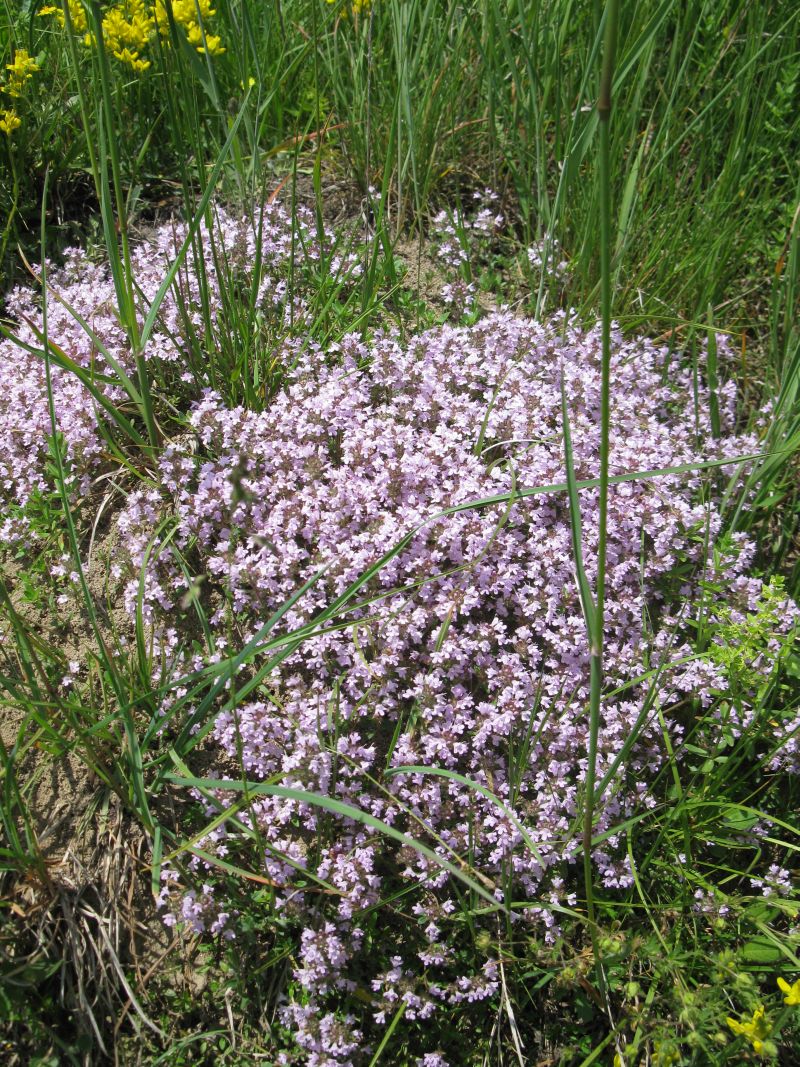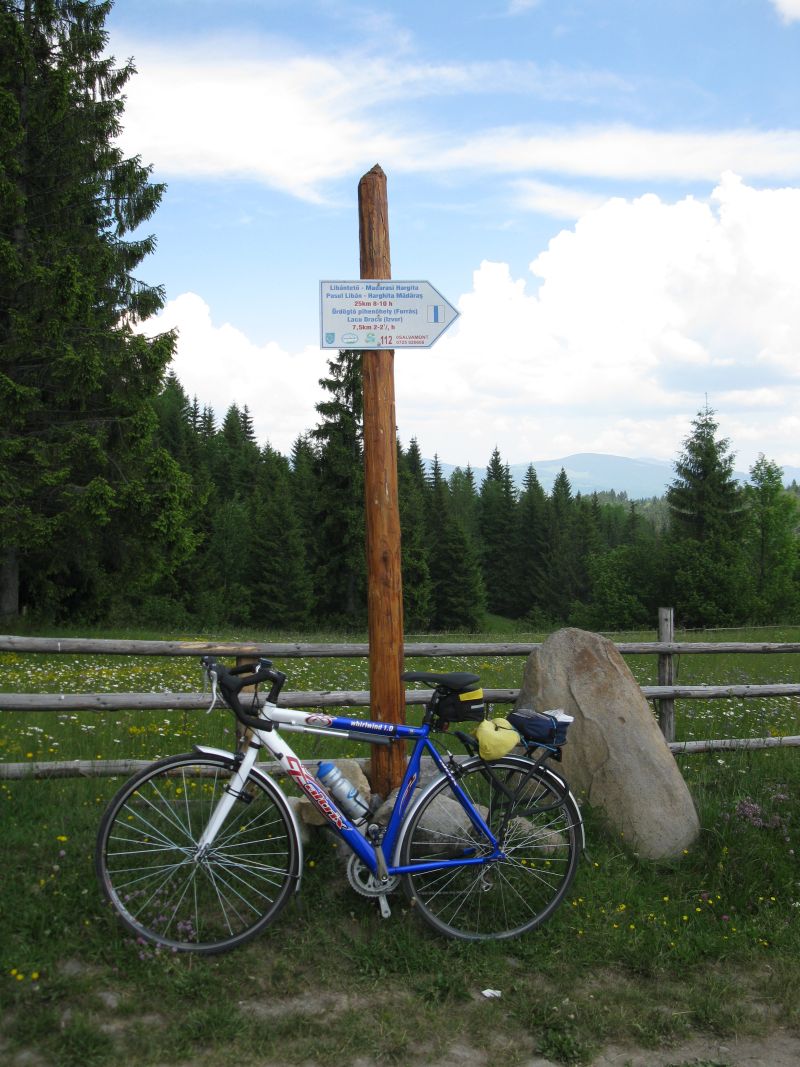 on the other side of the pass Libán-tető /Sicas his flowers on the way back I found the pass board
18 km to Marosfő (Izvorul Mureşului 891m),after back to Gyergyószentmiklós/Gheorgheni.
I planned about 121 km , but I often had to cycle over the pass tops, because you never could have been sure where it was. Except you found a sign of the pass.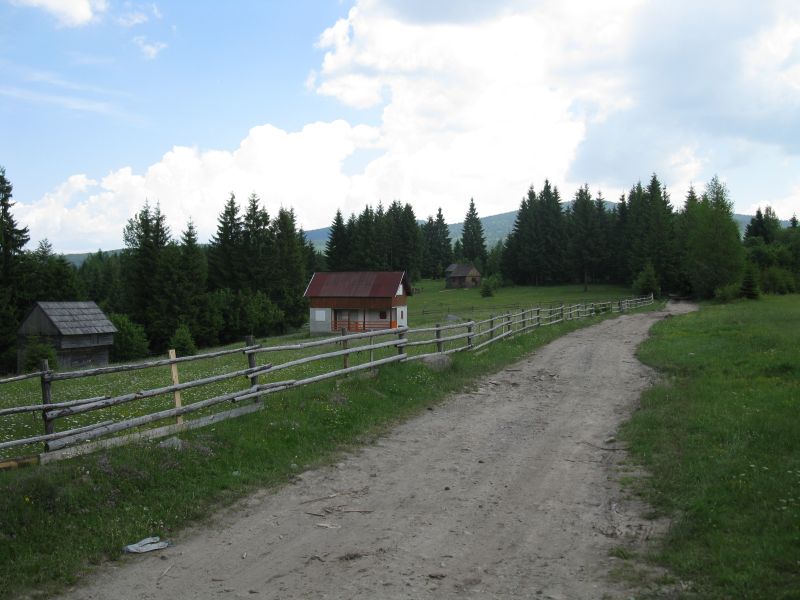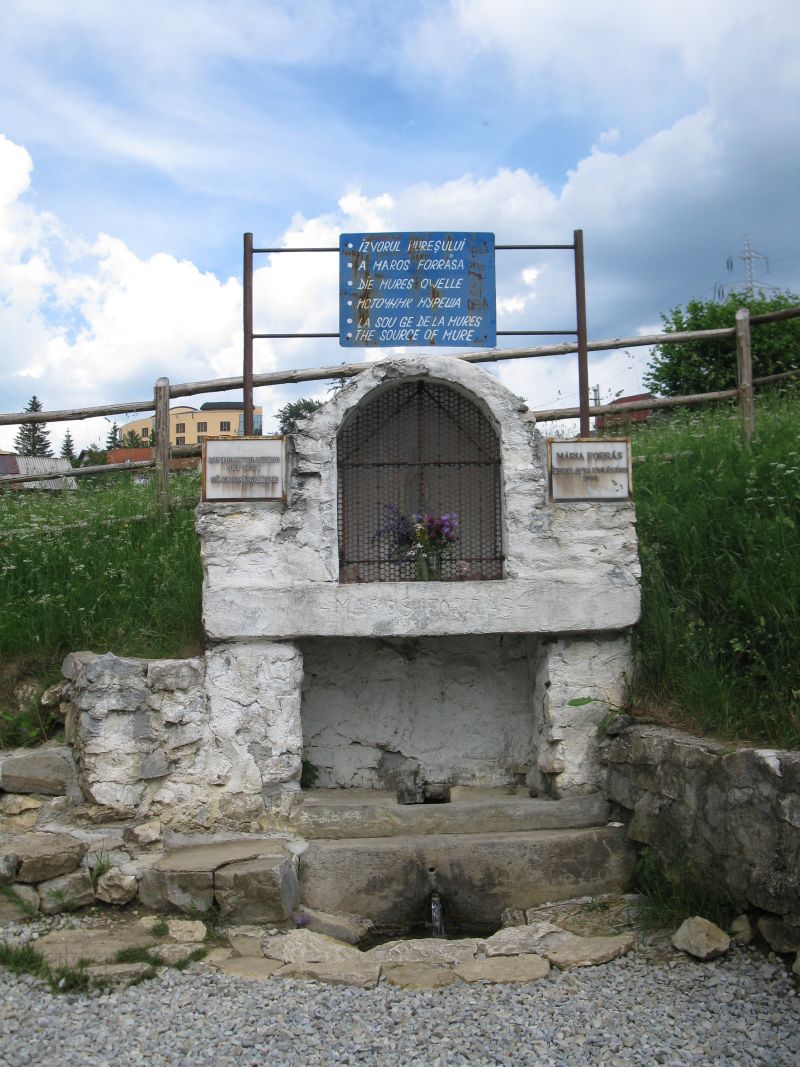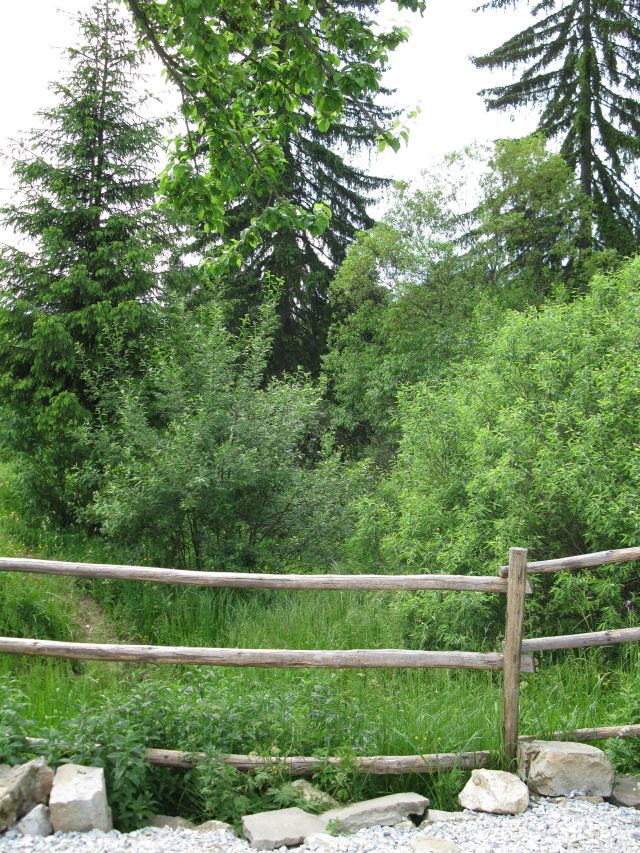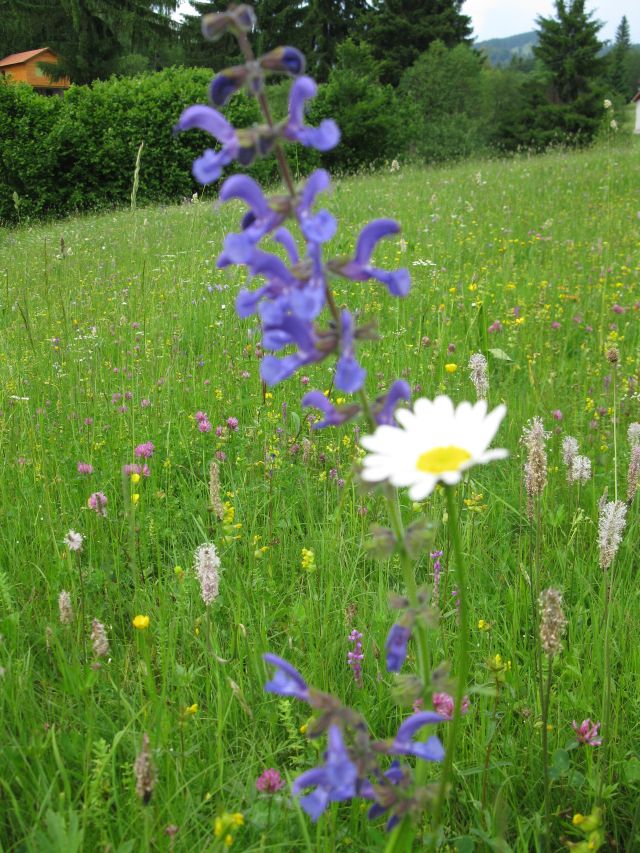 road in Hargita , on the pass Libán-tető spring of Maros river /Izvorul Mureşului first meter of the river the flowers by the spring are in memory of my father, who was born literally by this river in Arad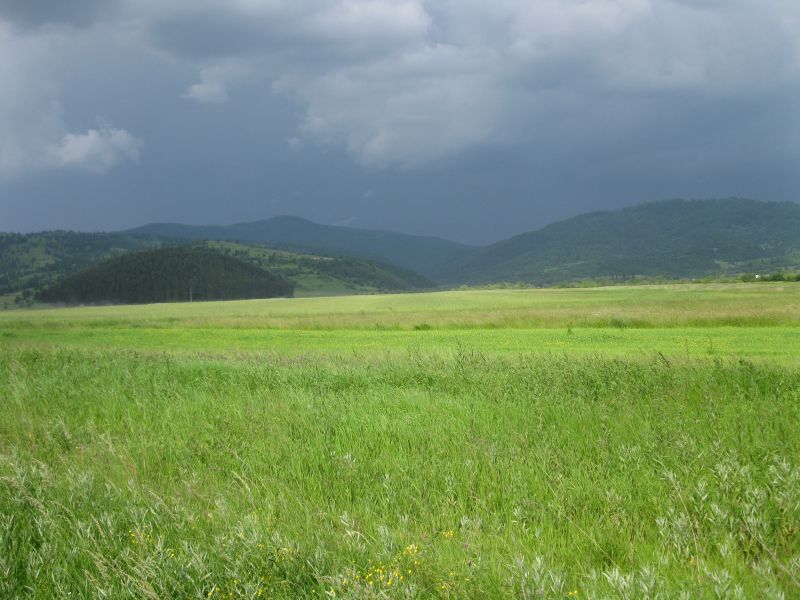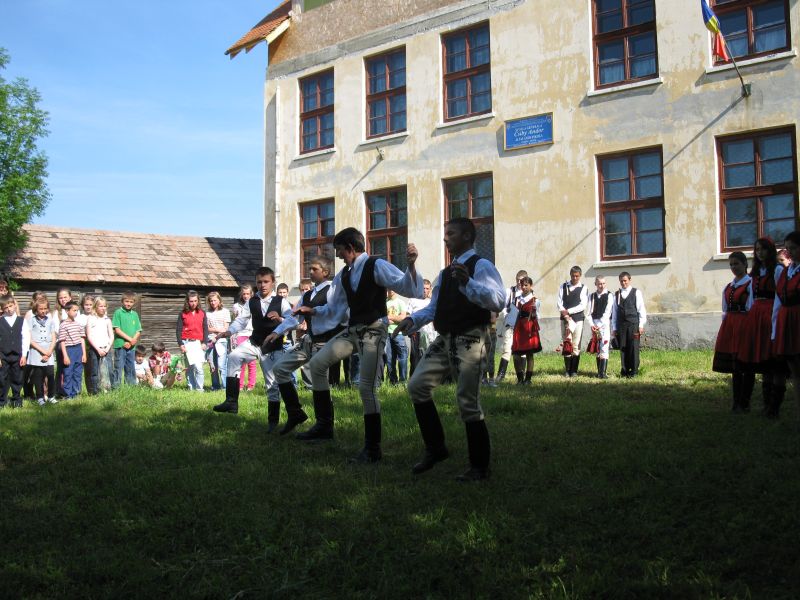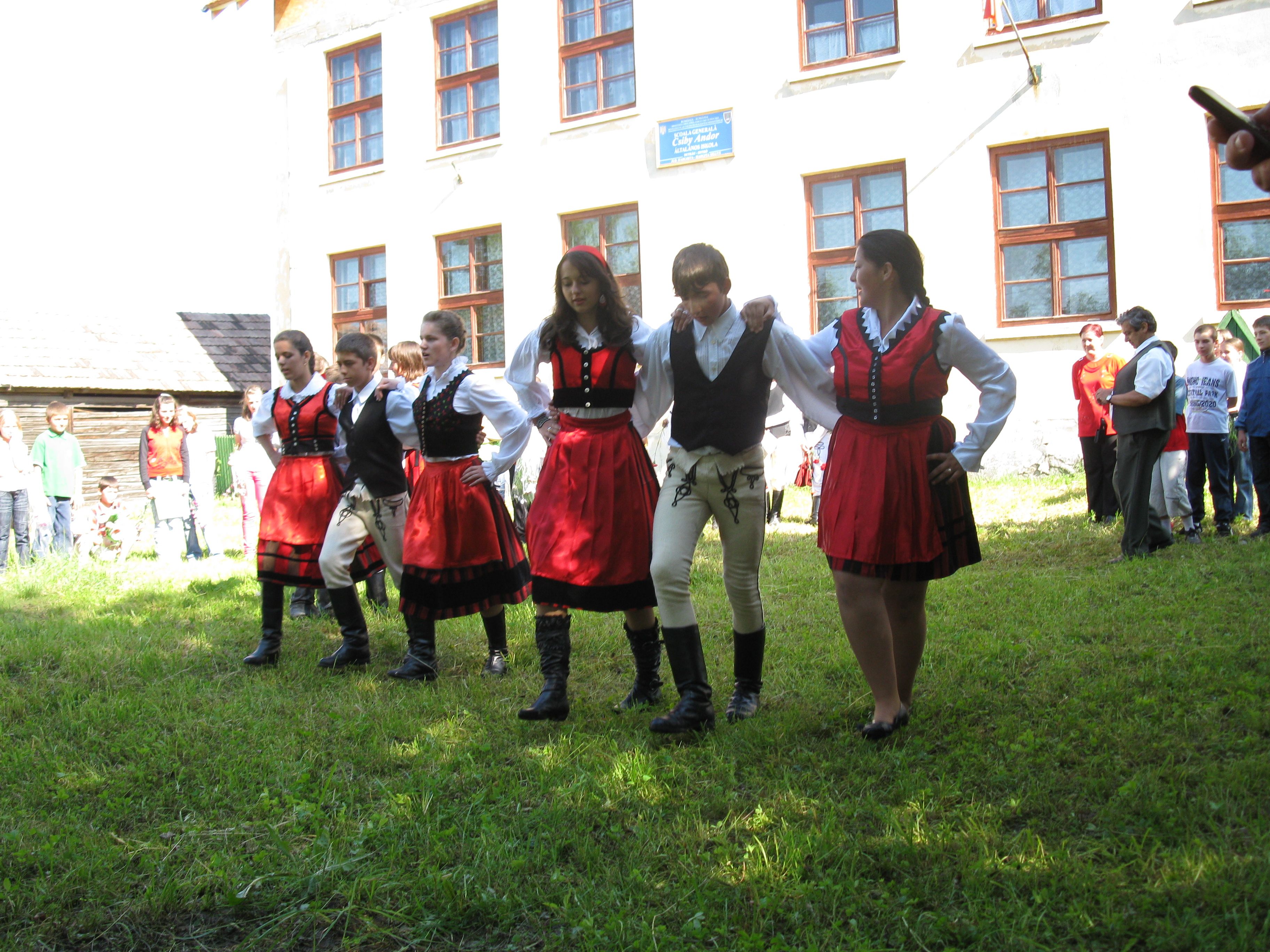 Gyergyói-basin, pass Pongrác-tető hit by thurnder storm Grammer school "Csiby Andor " in Ditró graduation feast

Sixth day
By car to Ditró 13 km. By bicycle up to (1025m) 13 km ride to pass Tölgyes-tető (Pasul Tulgheş )
Motorc ross track
and a real
mountain road
, back 13 km.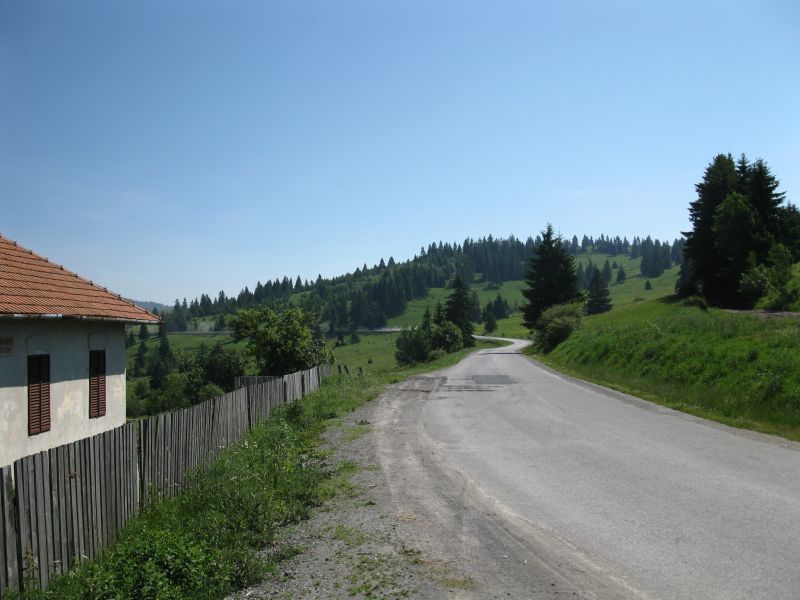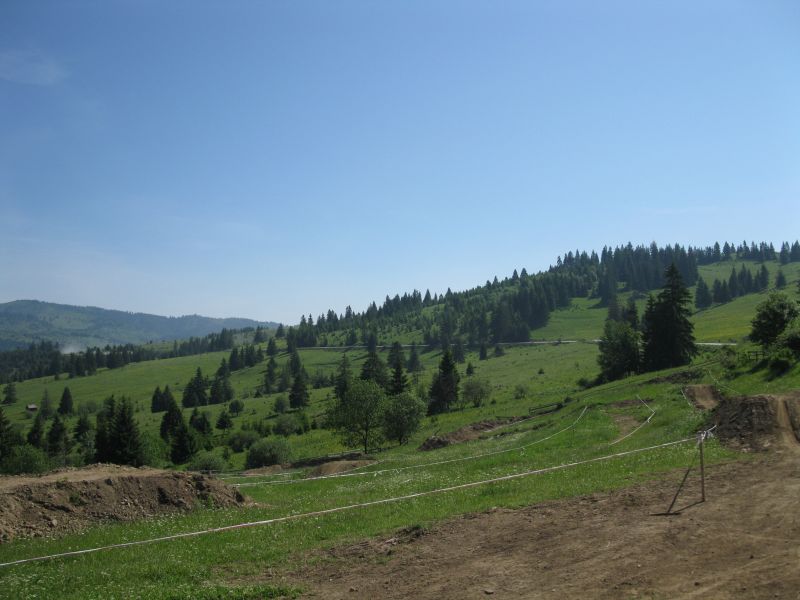 Tölgyes-tető (Pasul Tulgheş) Tölgyes-tető view of Ditró
From Ditro by car to Maroshévíz(Topliţa) about .25 km, then by bicycle up to pass Kránga-tető (Pasul Creanga 1105 m) there and back about. 40 km.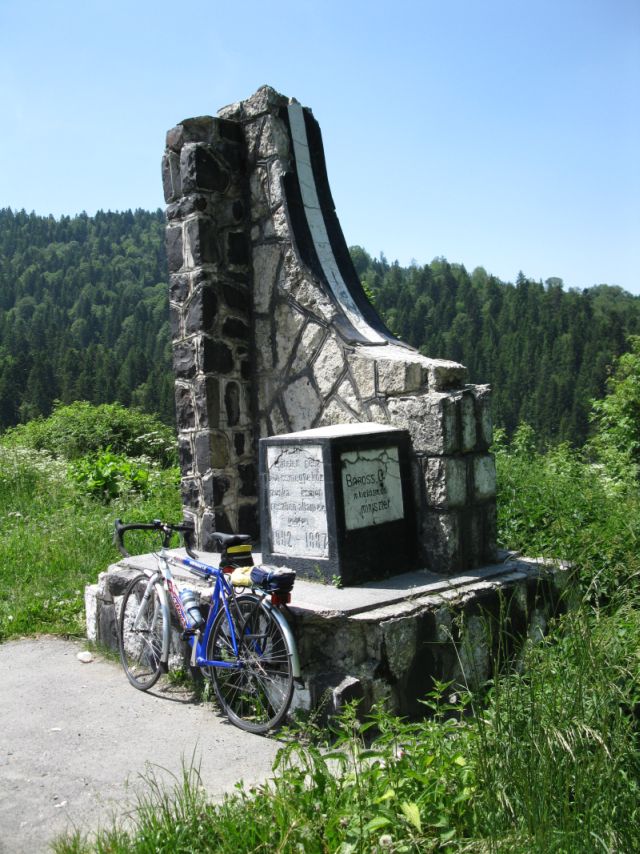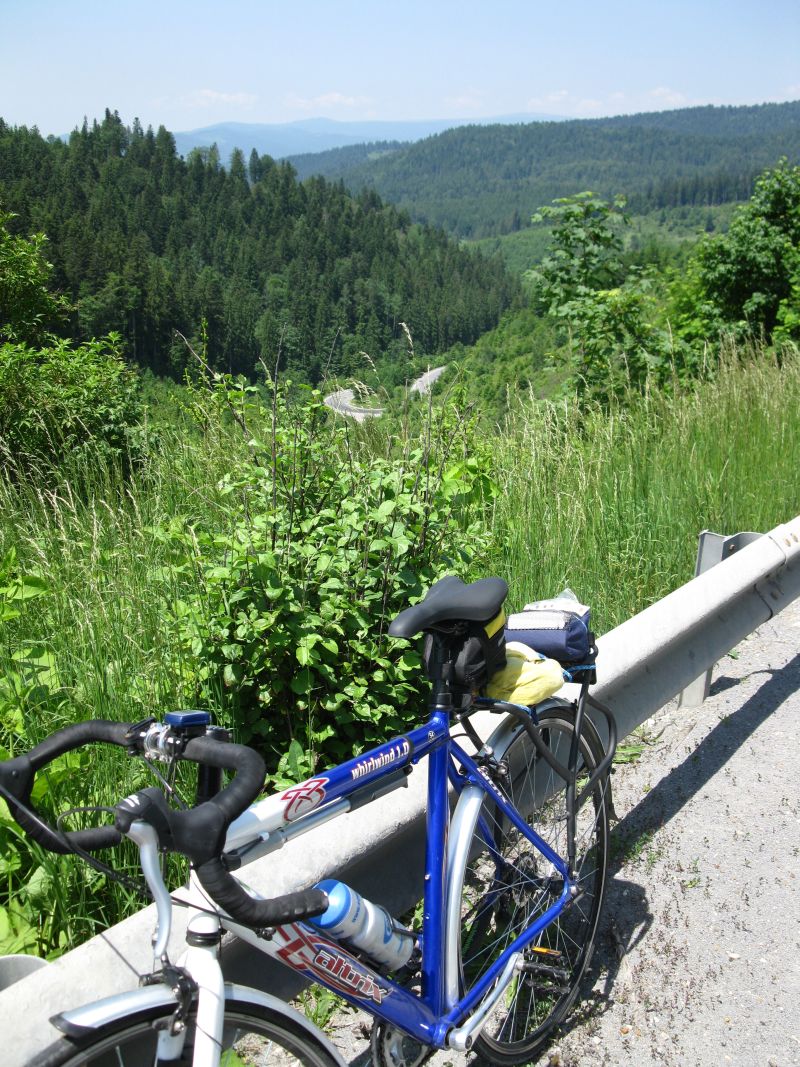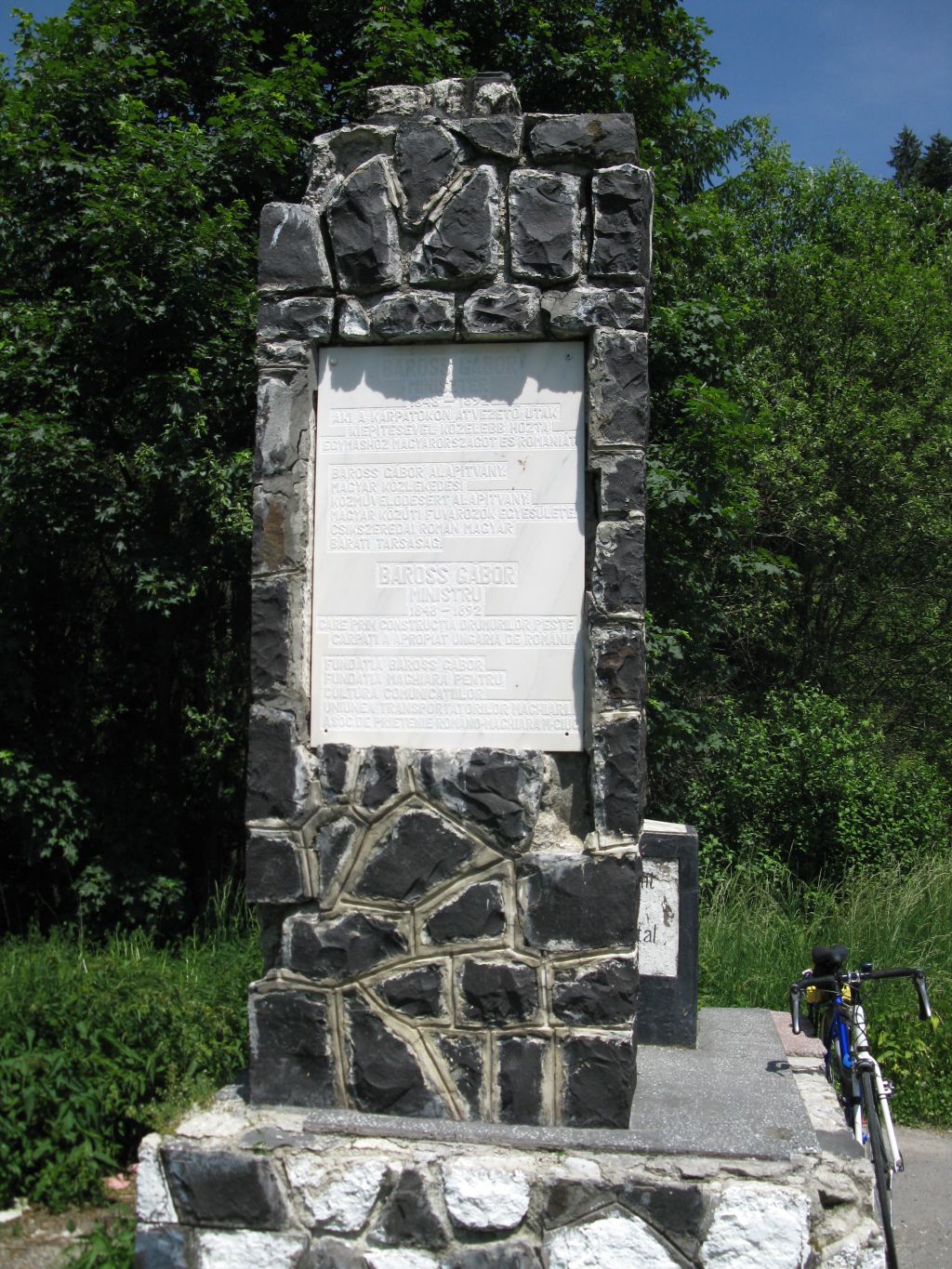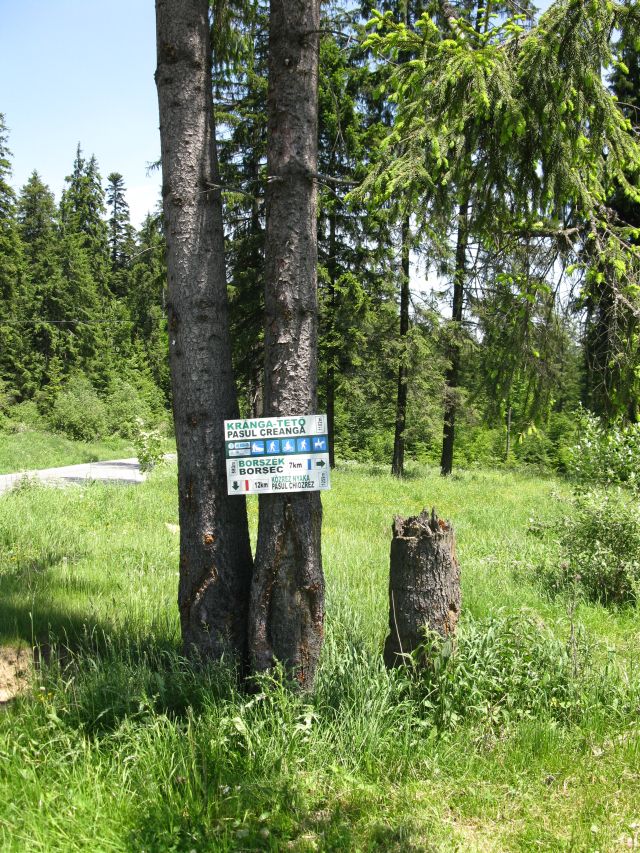 monument of Baross Gábor view of the turns diplomatically written text in two languages Kránga-tető/Pasul Creanga 1105 m
Maros river break through by Palotailva / Mureş Lunca Bradului : scene of Wass Albert' s novels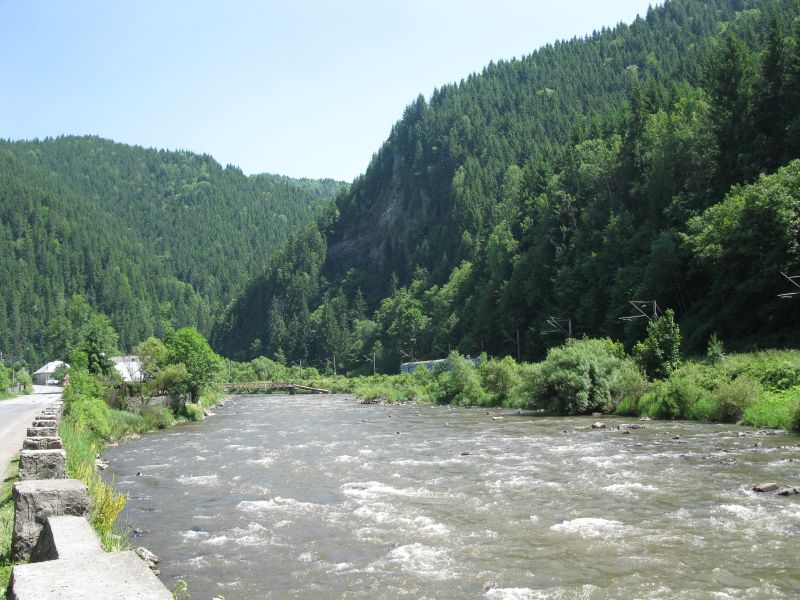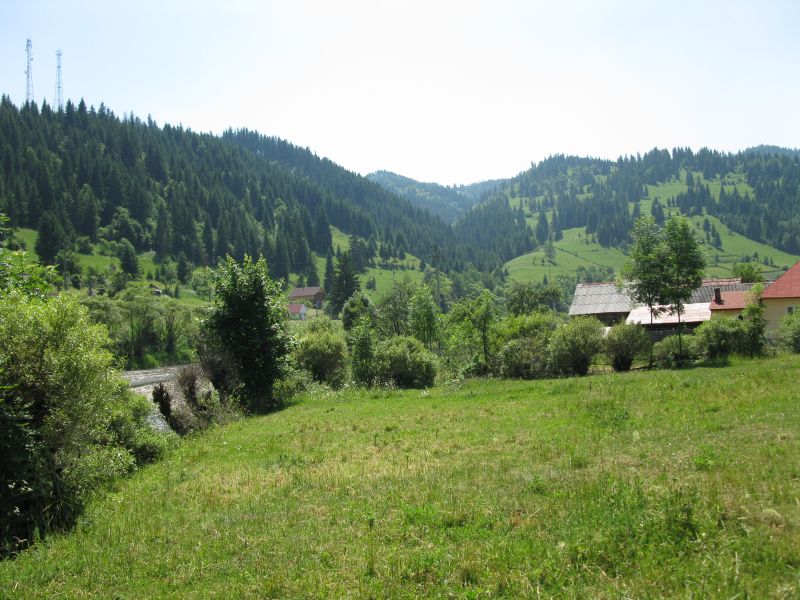 Maros break through by Lunca Bradului Wass Albert's novels took place here the "Witch of Funtinele" came here to bathe
From Belényes (Beiuş) by bicycle up to Biharfüred (Stâna de Vale).
View of Bihar-Mountains
Climbing uphill passing by the monument of the
bus accident
of the trippers of the village Magyarremete/Remetea in 1978.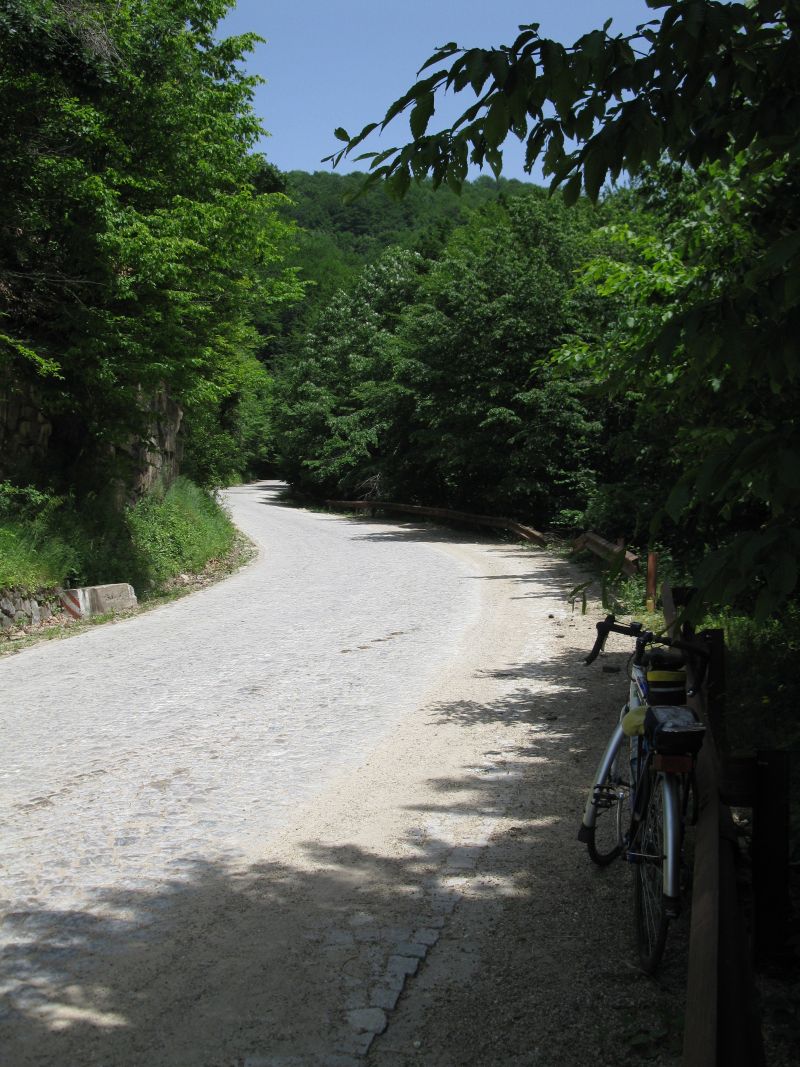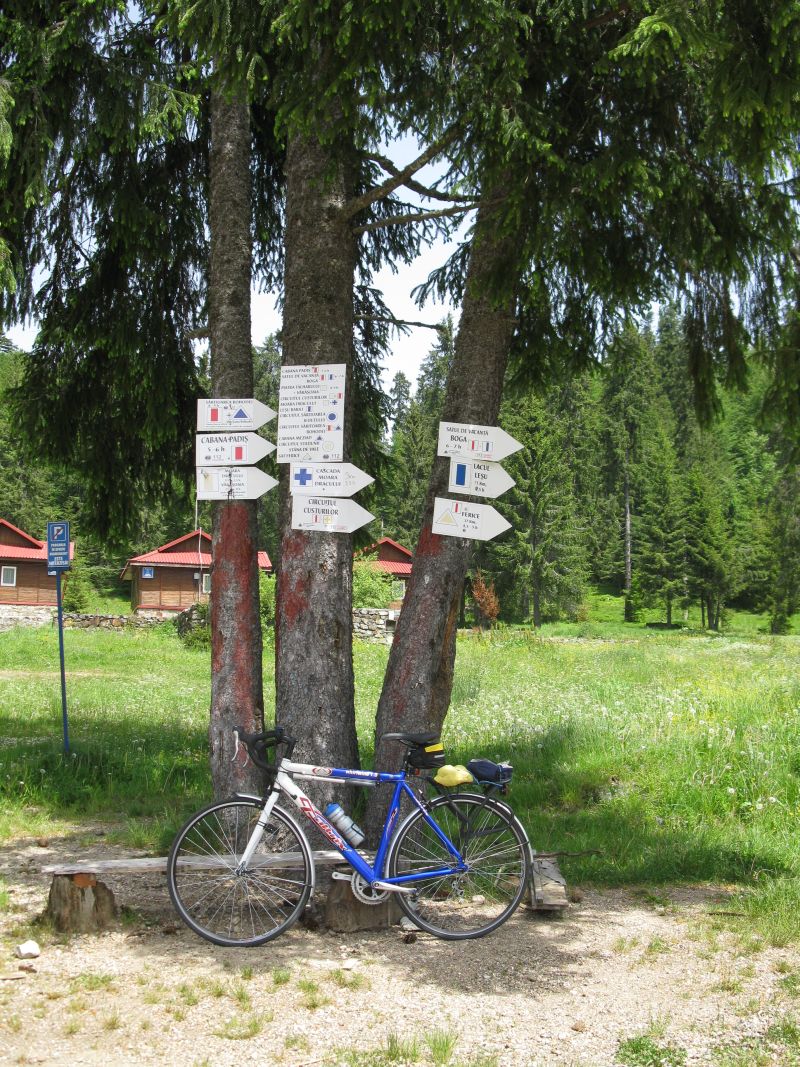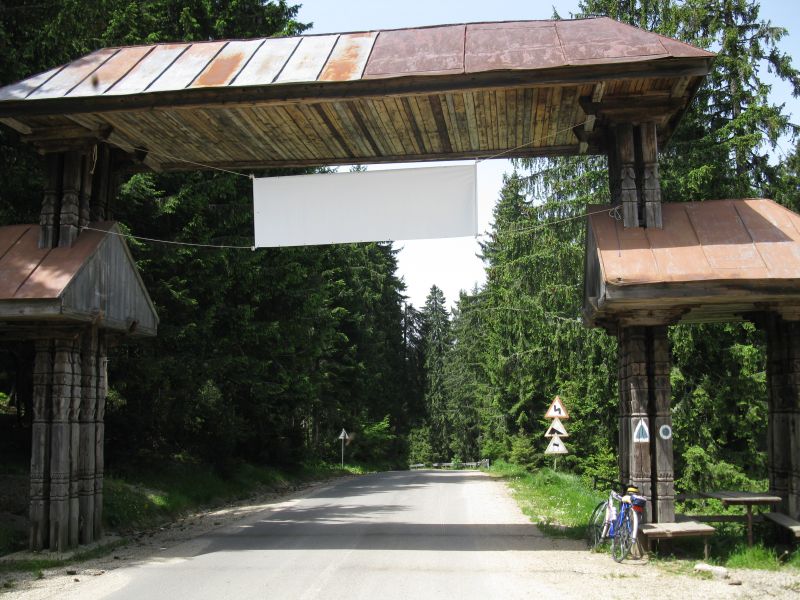 12 % ascending on coble stone road trails of Biharfüred/Stâna de Vale pass top
Two low passes on the way home : Pasul Vălişoara (460 m) and its
hair pin turns Zaradi mountains
in the backgounds.
The other pass: Pasul Coşeviţa 321 m. View from the pass
Kosevica-Pass
to the South.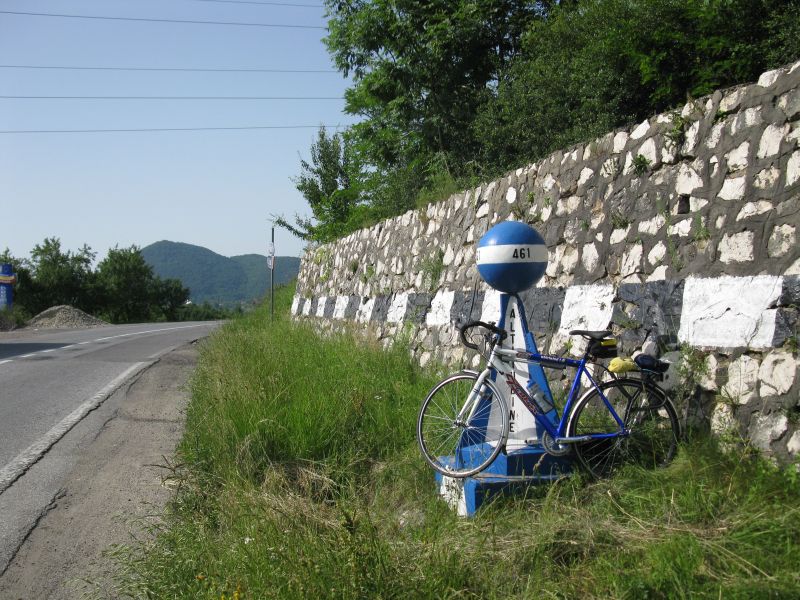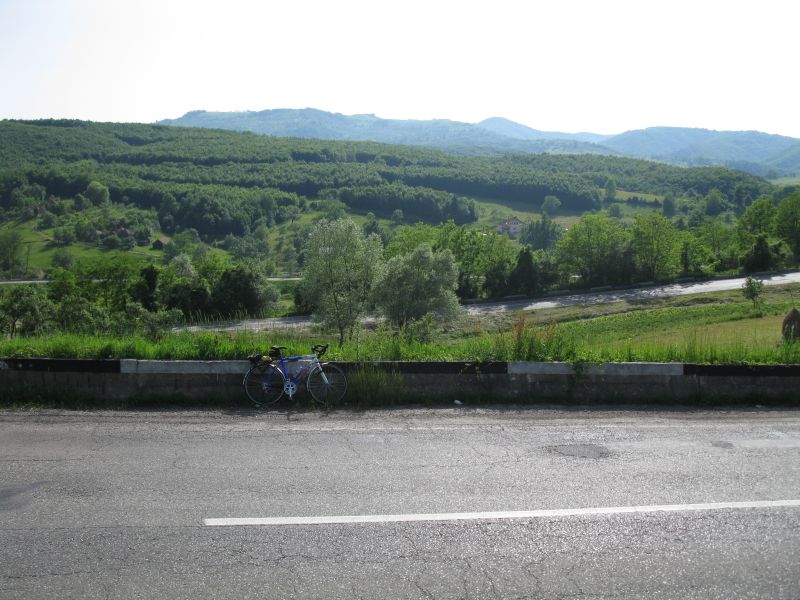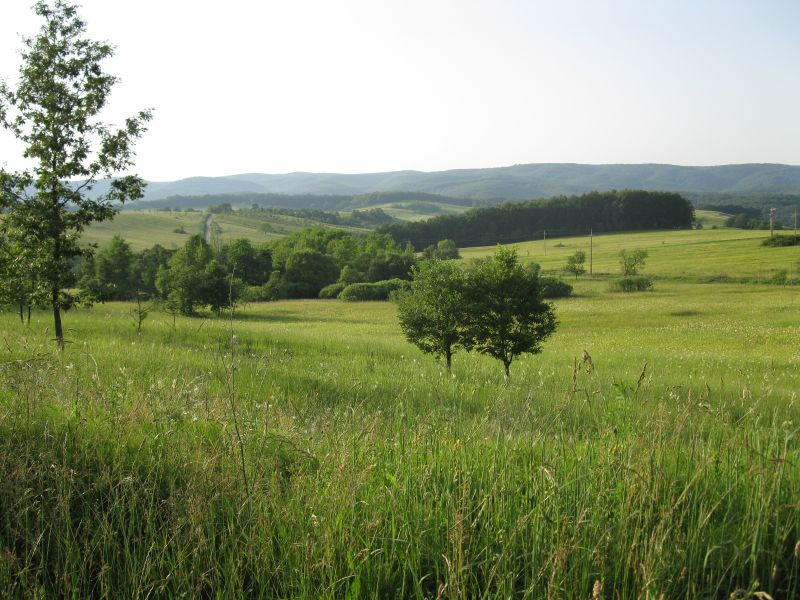 Pasul Vălişoara its hair pin turns with Zarándi mountains in background Lippai mountain from Pass Kosevica
I hope to be able to continue the tour in Seklerland and South Transylvania near Brasov later this year.
P.S.
Unfortunatelly I did it first in
2011
, as I was driving home from the Crimean peninsula.
Some compulsory photos from South-Transylvania August 1st and 2nd, 2011.
pasul Bratocea
Bratocsa-pass starting from Săcele near Braşov .
Balea-pass and lake
in the fogg on the upper section of the 34 km winding road.
Downhill I was almost hit by two sheep crossing the road among the cars in the fogg.
Uphill was even more exciting: three dogs chased me awfully. As I was about to give up, when a approaching car in the opposite lane seeing the situation, drove his car in the middle of the road aginst the two dogs.They stayd a bit behind, then the third one on the right has also given up.
But by them I was incredibly short of breath. I was really close to have to stop.
One
advice
was given to me later : take your drinking bottle and squirt water in the eyes of the dog.
Allegedly the only powerful weapon ! Particularly if you have wodka in it ! I am just kidding now,months afterwards.
However I do not wish anybody this situation, though it happens.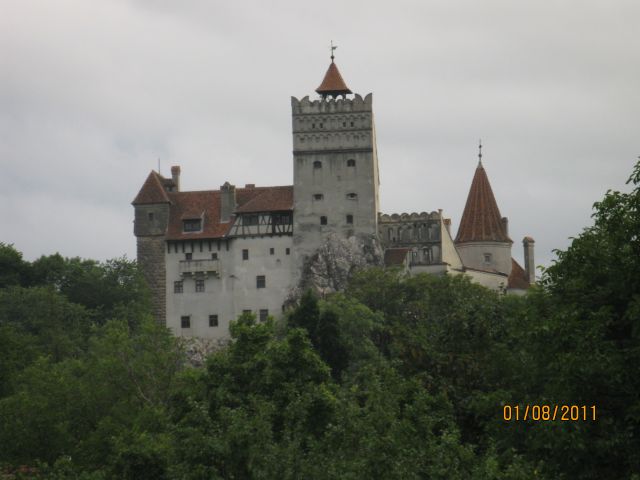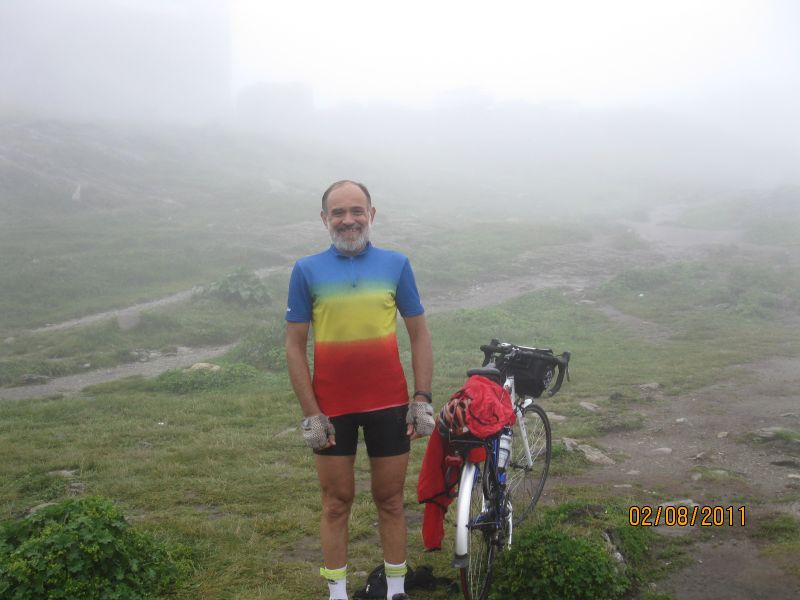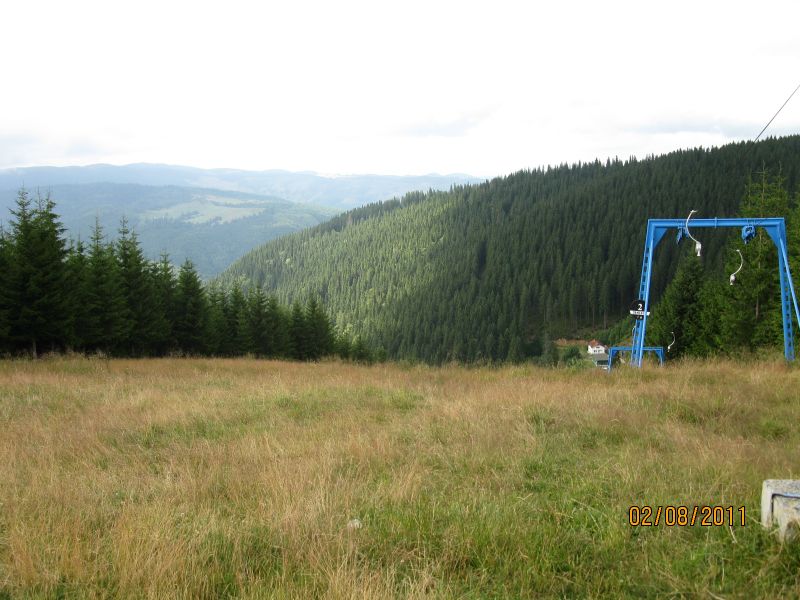 Dracula s castle Balea pass done winter sport centre Paltinis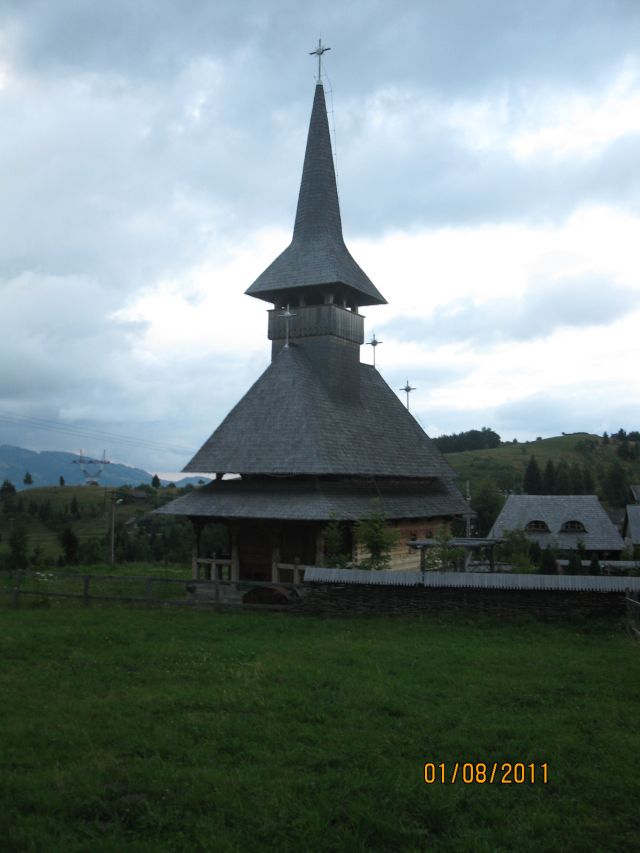 wooden church
Păltiniş
winter sport centre
back home