My first bicycle tour to a big international professional cycling tour to the 90th Giro d Italia-hoz in 2007
I drove by car to East and South Tyrolia to Lienzbe in May 2007.
Approaching
Lienzhez
I saw the huge clouds. I was looking quickly for a small, cheap hotel outside of the
small town
for a
small ,cheap hotel
, and laid down to ease my head aches. After almost two hour sleep I got up and I hardly believed my eyes , because the opposite
mouintains for example Steinermandl
were dressed in white.
I originally planned, to go by bycicle up to the pass Passo di Campologo next day. Unluckily I left my cycling shoes at home.
Monday morning I was standing at early opening in front of the bikers shop. In the second one it was a sale and I bought a pair of shoes of pleasant wear at half price !
So I only made my circles and turns in the
small town
to discover it. I cycled along the river
Drau
also along the other
bank, then I climbed up
on a
steep ascending
to the spot of the last categorized
mountain climb
(at Bannberg) about 1260 m hight.
Well ahead of the expecting peleton I had time to
look around
also
in the cementry
whiles the rain stopped.
The sun was later comming out partially and revealed
Eggenkofert
(2590m) in full glamour.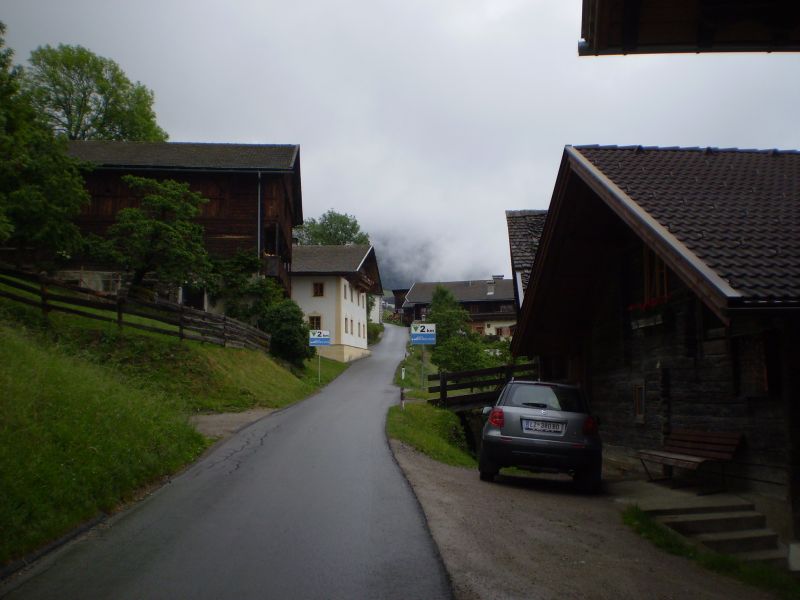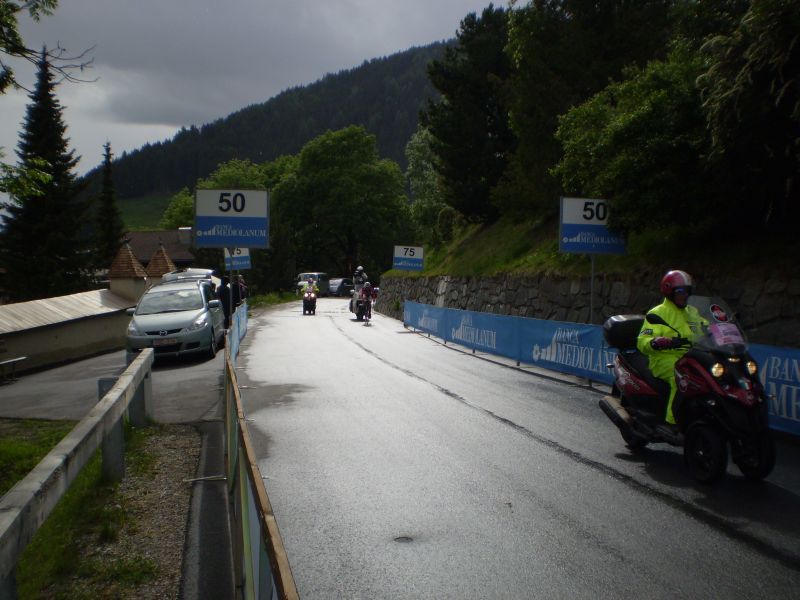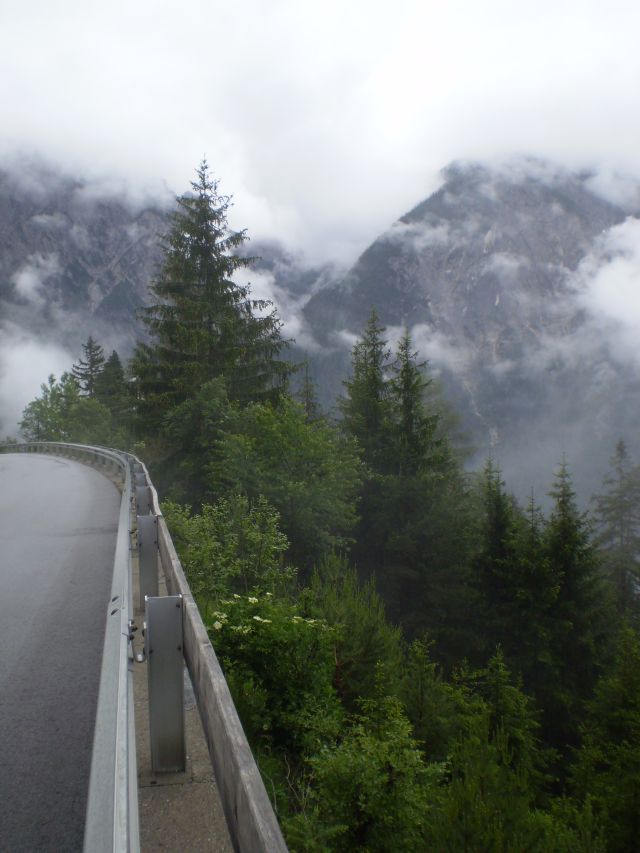 Giro 2007 small mountian roads lead up categorized mountain climb at Bannberg 1260m wet roads, hairpin turns
I learnd in the mean time from the awaiting fans, how lucky I was finally not to have gone up to Passo di Campolongo.
First in the Giro history the peleton was stopped, letting everybody dressing up, for the temperature dropped 25 C in two days and it was heavely snowing in that area.
A former Giro overall title winner Garzelli (piratino : the small pirate ) took advantage of the bad weather, the wet roads and "flown away "
on the narrow mountain roads
gaining about 50 mp
won the climb
.
But at that time 28 km were still ahead.
The chasers were not strong and not acting in usison, the road conditions were not favarable either for
a fast downhill ride
, because I could follow on TV in the evening , what happened after the climb. After the desending to the Lienz flats , they made a small circle around Lienz, almost in front of my hotel as well. Garzelli again concentrated and won the stage with one minute advantage.It was his second stage win at this year s Giro.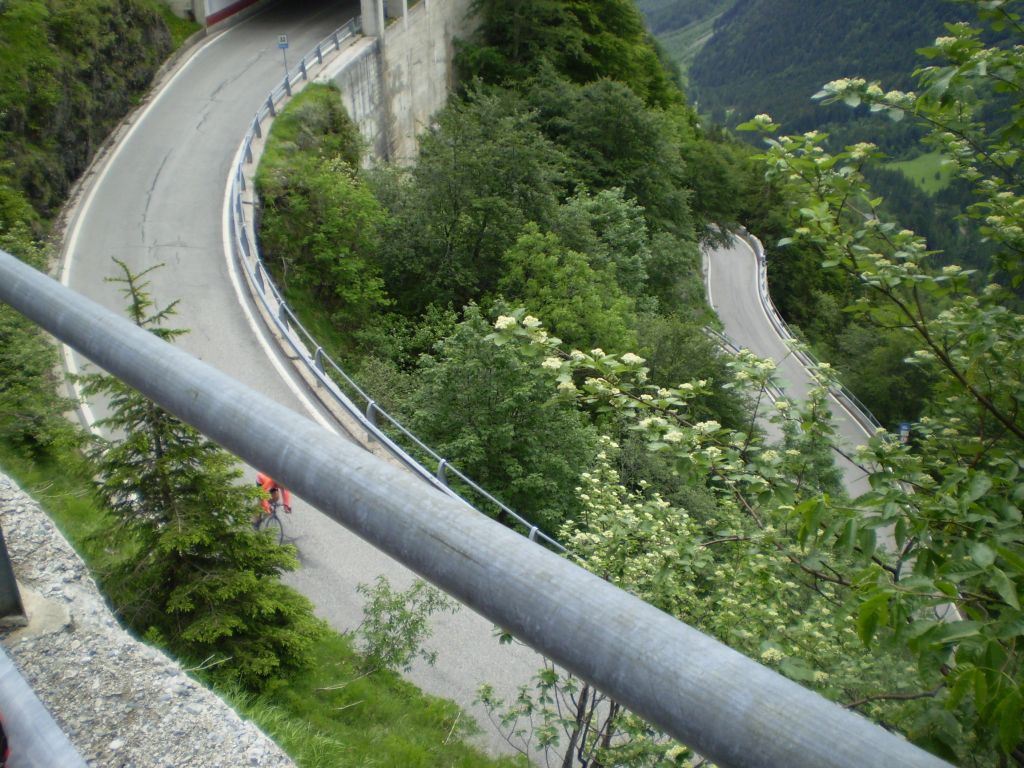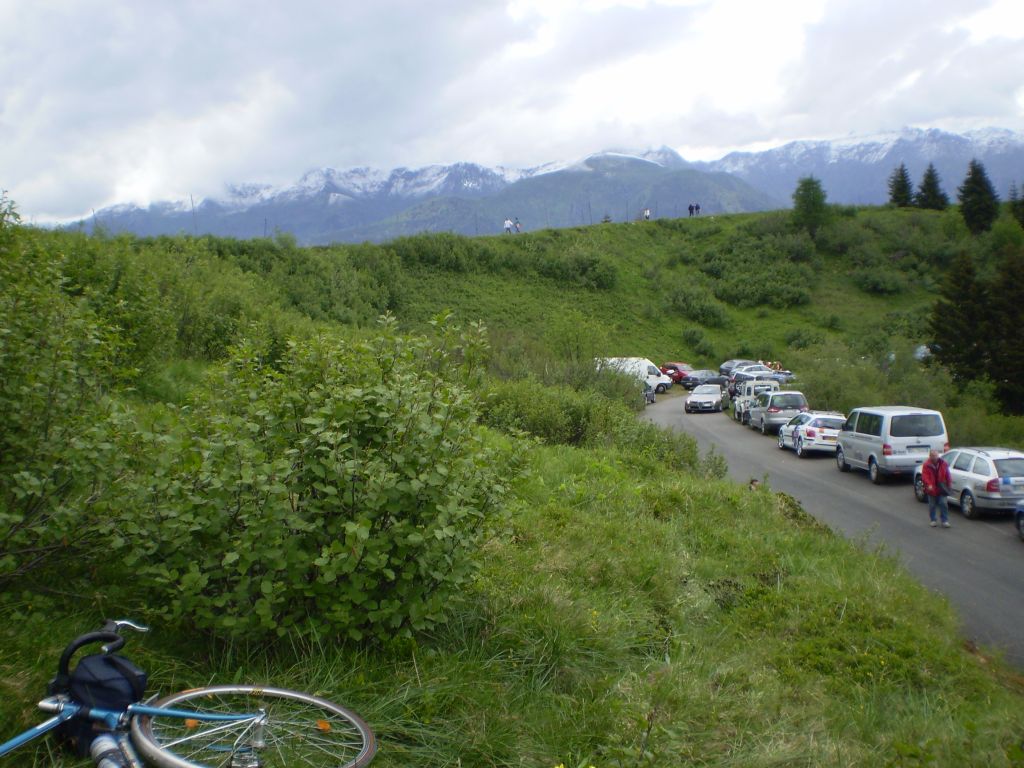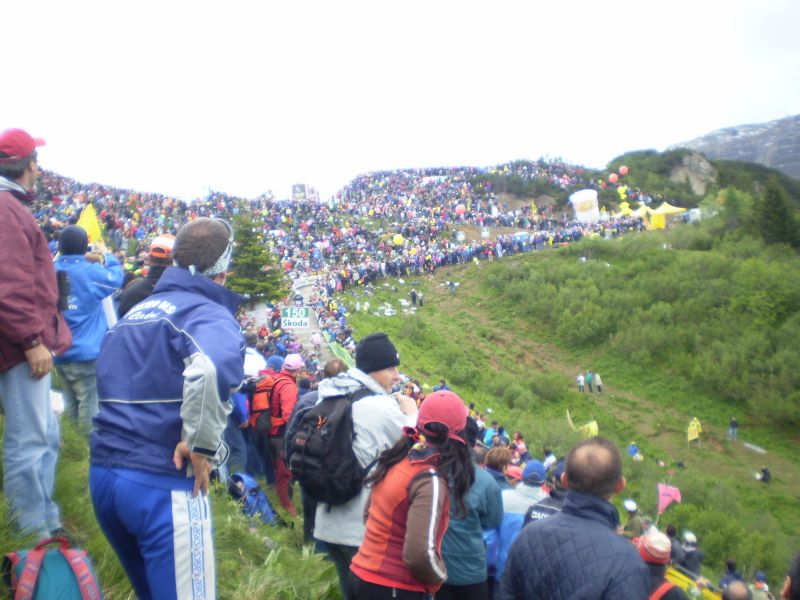 12 hairpin turns from Plöckenpass/ mountain finish at :Monte Zoncolan 1730 m thousands of fans enjoying Simonis victory
Some cyclists followed hin in certain distances,then the bulk arrived lead almost by Bodrogi in the Hungarian champion s jersey .
I drove to another
valley
South from here,which was also sourrounded by
high peaks
f.e. Zwölferspitz 2593 m to the town
Kötschach-Mauthenbe
, where I took a
room with nice view
in a family
family inn
..
I started my bycicle tour next morning May 30th, 2007. in sunshine passing under the
Peak Polinik
(2331 m) ascending from 700 m to the pass top 1360 m-re on
Plöckenpassra
. i found some pretyy steep sections (13 % ),which made me sweat.
íÍi deffinetelly need more training ! But then
haipin turns
lead the road to South Tyrolia and in some minutes I was in the valley.
I was really sorry for pulling the brake handles so much.
Soon I had to realise the road is descending again up to Monte Zoncolan 1730 m (length: 10.1k, gain: 1203m, avg: 11.9%, max: max: 22%).Thought this side was not so steep as you could read in the bracket, I arrived almost too late.
I laid my bike in the bush and ran up to the finish line. There were thousands of fans ! I shortly met some Hungarian young cyclists wiith bikes. I was waitng no longer than 5 minutes, the loudspeaker announced that
Di Luca, Piepoli,Cunego
and the still very péopular Gilberto Simoni appraoching us with 20-30 mp gain. They appearred in the hairpin turn.
Finally Piopoli (Liquigas) let
his team mate,Gilberto Simoni
win. In result Simoni jumped up in the third rank of the general classification .
I took also a photo of
Bodrogi Laci
the only Hungarian competitor, who arrived in a relatively good place, though this was the king stage with ascending max. 22 %.
In the chaos afterwords , when the whole mount got moving, some thousand cyclists tried to find their way downhill, I could not find my bike.
Even the mountain riflemen, who were to maintain order were looking for it , too.
Then I gave up and started to walk downhill in company some soldiers.
Then I turned back last. I suddenly noticed I was not comming up on white gravel raod, but apparently freshly asphalted road .
At that point I knew I was looking in a wrong area on the mountain top. So I ran back,
I found my 20 years old East German
Diamant bike
unhurt , on it laying a Liquigas cap( This stage winners team ) !
After I followed an Italian cyclist through the crowd of walkers ,who made his way with permesso (may I?) shout.
I just added a polite " grazie tante ".
Some minutes later the road became broader and the great rolling contest started.
Hundreds of young cyclist were hurtled along at an incredibe pace. Climbing uphill was not my time, but now I could folow them descending at a high spead. In one of the hairpin turns i even overtook the Astaorna team truck victoriously.
The sobering came fast. From 550 m up to 1360 m again through
12 hairpins turns
"tornati".
This day I absolved 2220 m level difference ascending.
Next day : I planned a round trip of 100 km from
Kötschen-Mauthen
. I cycled through the charming town of
Hermagor
up to
1077m Kreuzberg
pass. I enjoyed a
refreshment
here. The descending
enjoyed again
much better, then I tured to the right to
Weissensee
.
I cycled half around the
lake
, as the
pleasure boat
was just starting.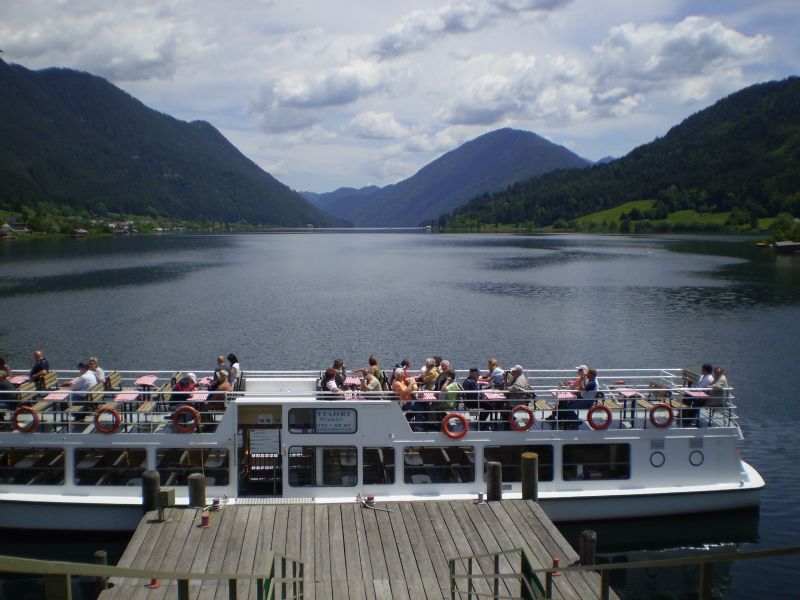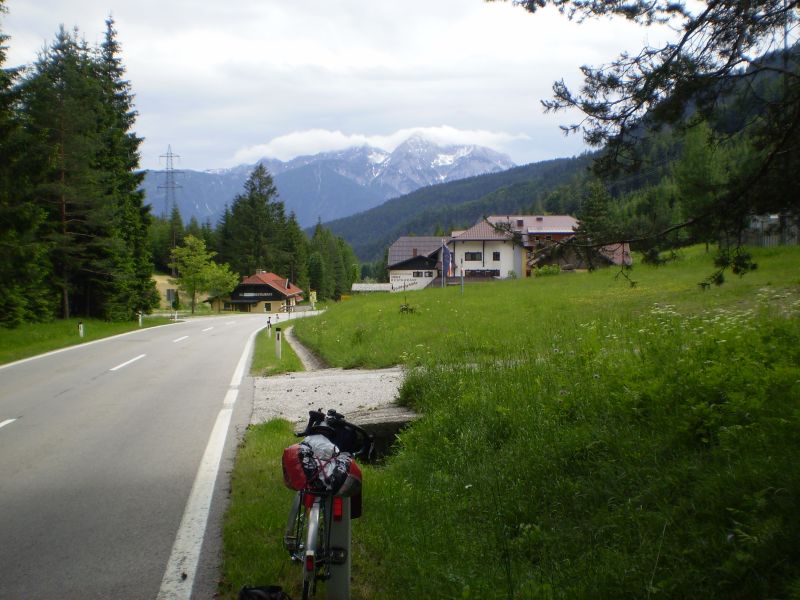 Hochwarter Höheim Weissensee 930 m Gailbergpass 982 m
In Drau/Dráva valley at Oberdrauburg, turned to Gailbergpass (982 m ).
After I descended to Kötschach-Mauthen, arrived half an hour before closing time the museum with a shocking exhebition about mountain battled of the Wold War I ,where the renowned Doberdo front involved the Hungrian army, was shown..
Result of two year deadly fight : a gain of 18 km in the front , losses of both sides several hundred of thousands dead !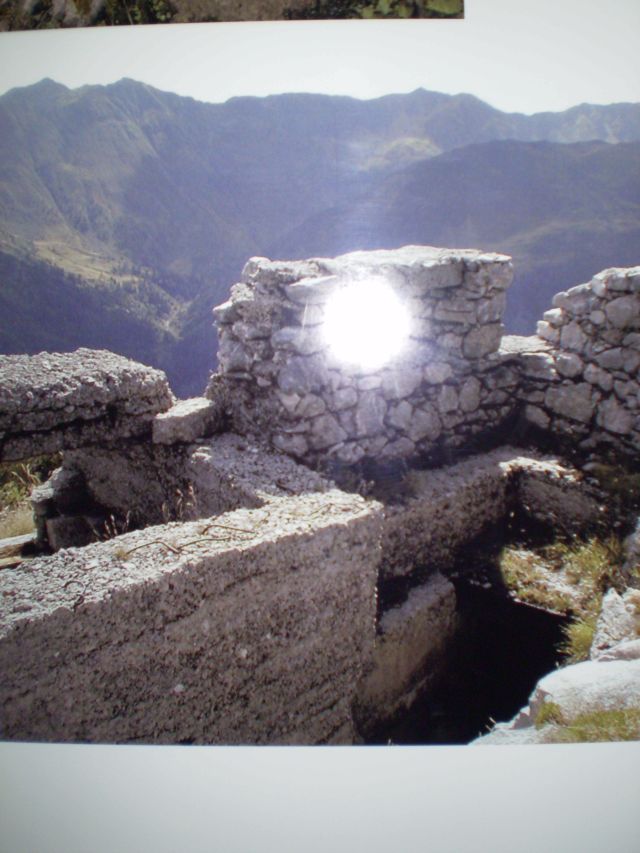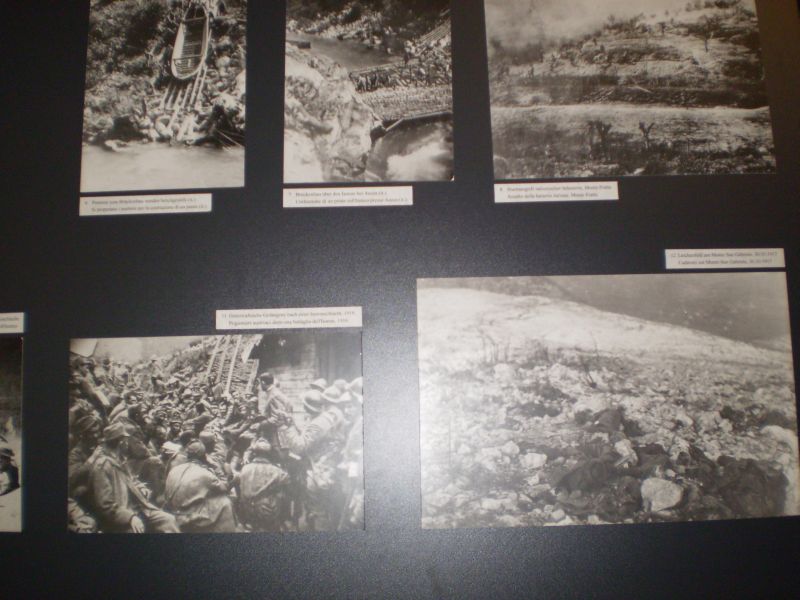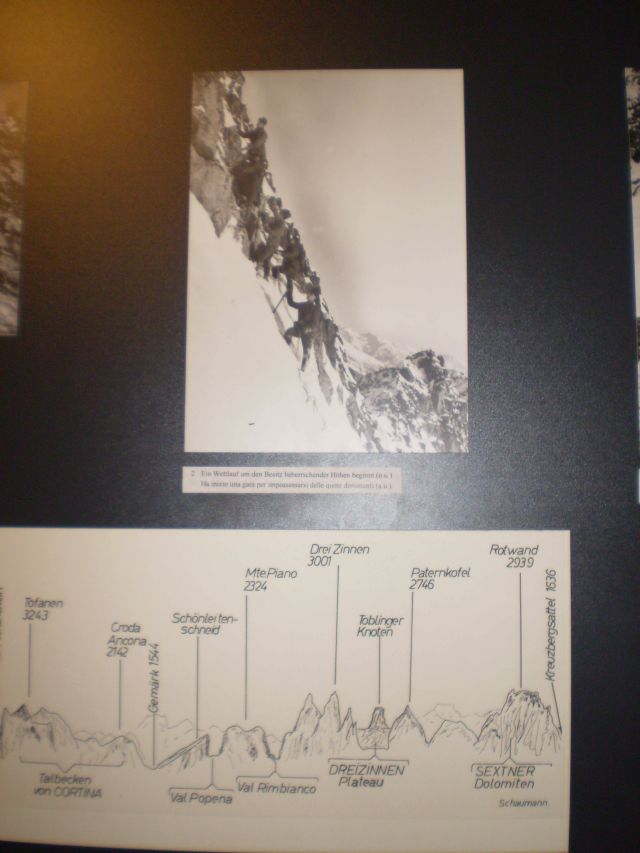 harcálláspont a Dolomitokban 1914-ben bridgehead at bank of Isonzo river montain climbing with full equipment in winter
According to the weather forcast again rain was expected, so I headed home.
I just made a brief tour of 25 km around
Ossiacher See-t
at overcast weather.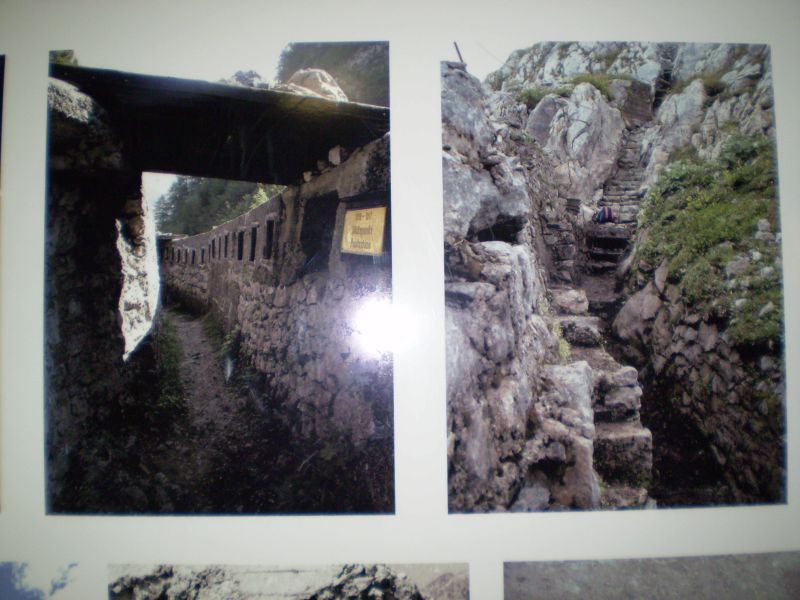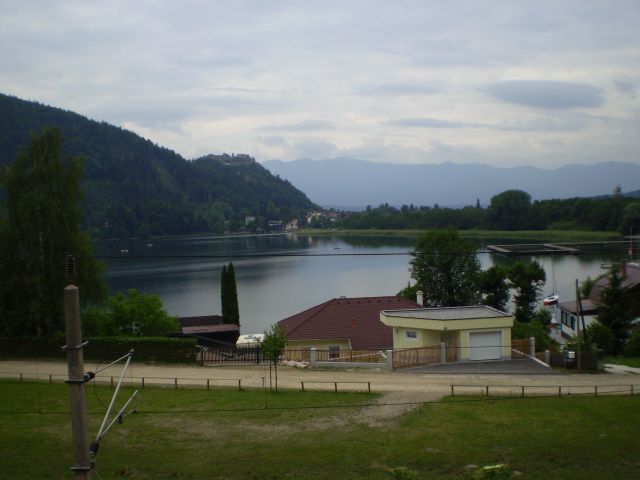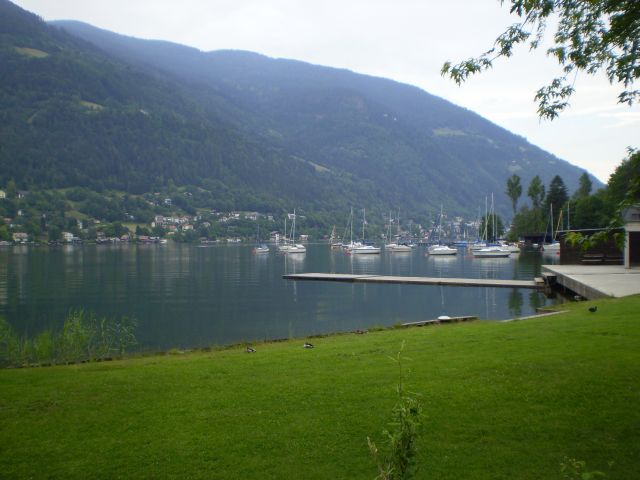 back to home