Bicycle tour in der North-West Slovakia with a short section in Polish Orawa from July 2th to 5th, 2010.


I. day


I drove with my cycling mate dr.
Oláh Tamás
by car to Sväty Anton Friday afternoon. Then we climbed by bicycle from 398 m up to 1009 m 7,2 km average gradient of 8,5%, max.15,0% .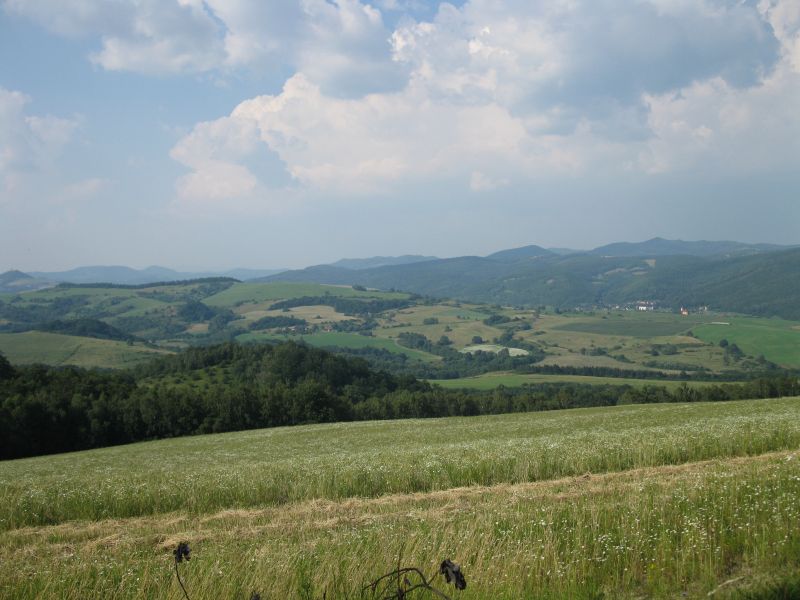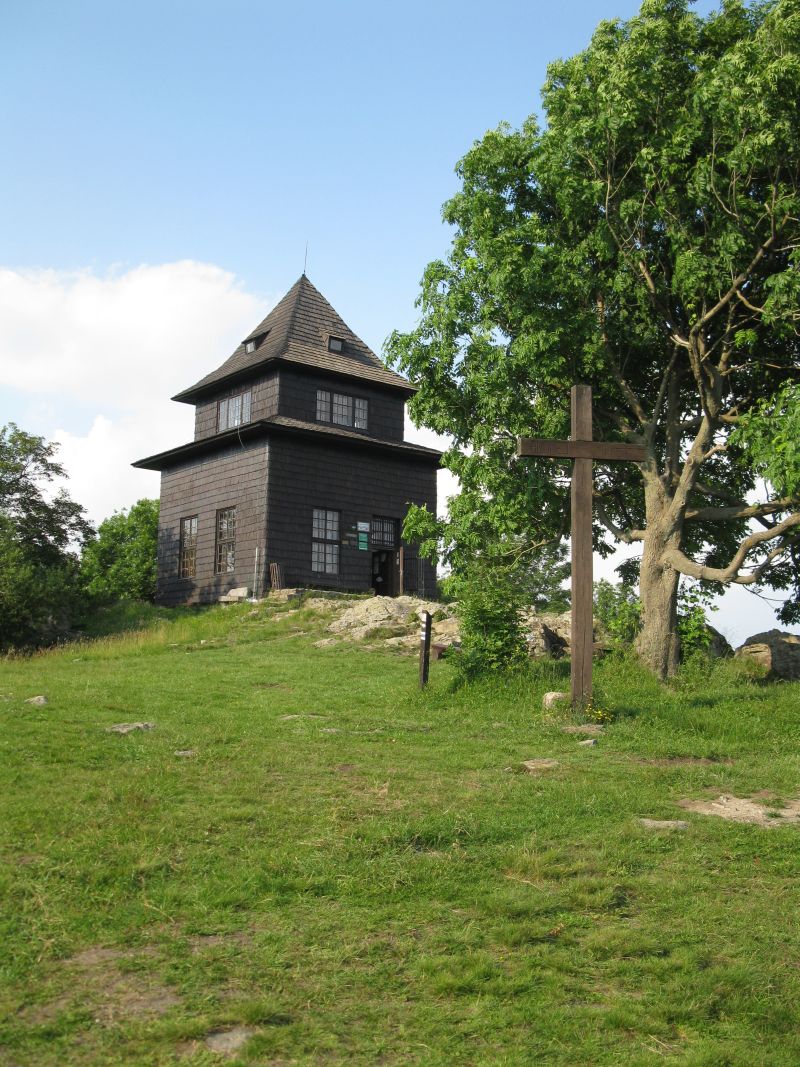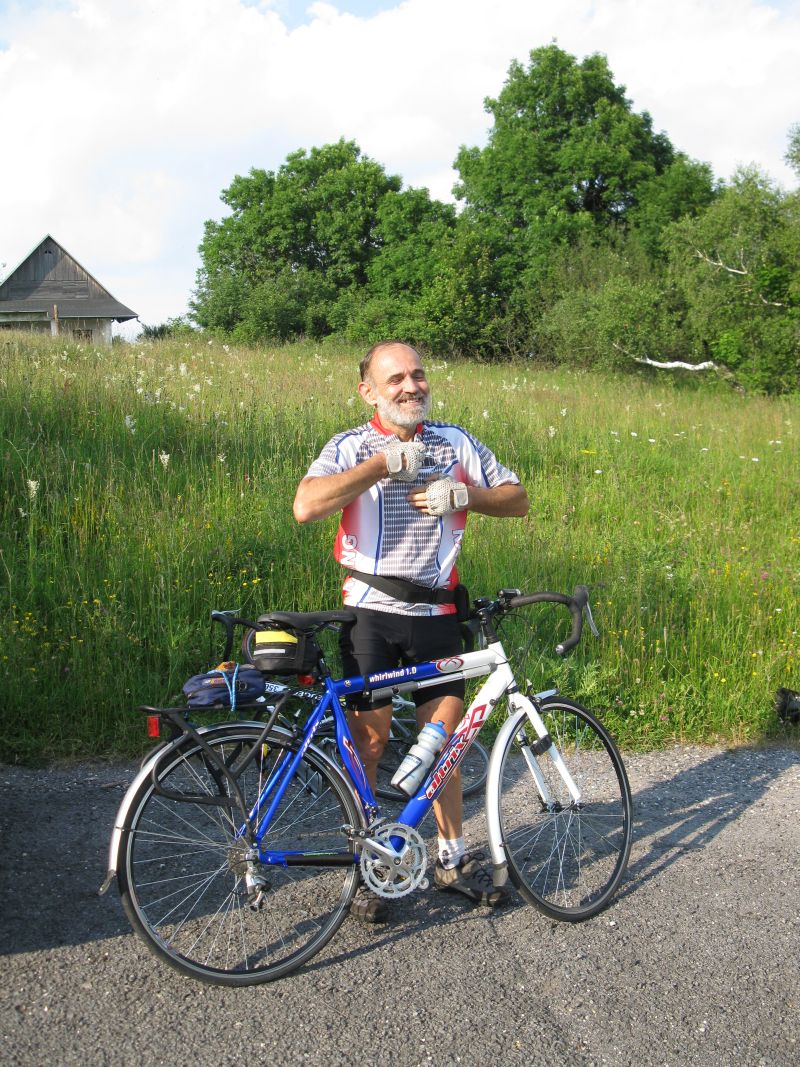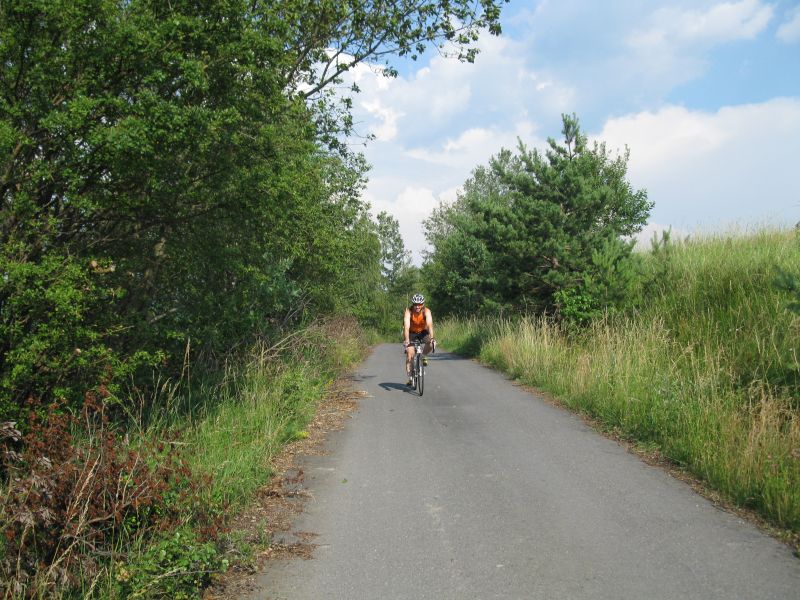 climbing up to Sitno refuge at the top preparation before taking a photo on the way to the top
Here we could find the
sign board
.
After by car to Zdiar nad Hronom .
By bicycle up to the pass
sedlo Handlova
, official name perhaps : sedlo pod Vysokou 902 m ?
By car to Klacno . Above the village we stayed overnight in a tent on a meadow with marvellous view.
II. day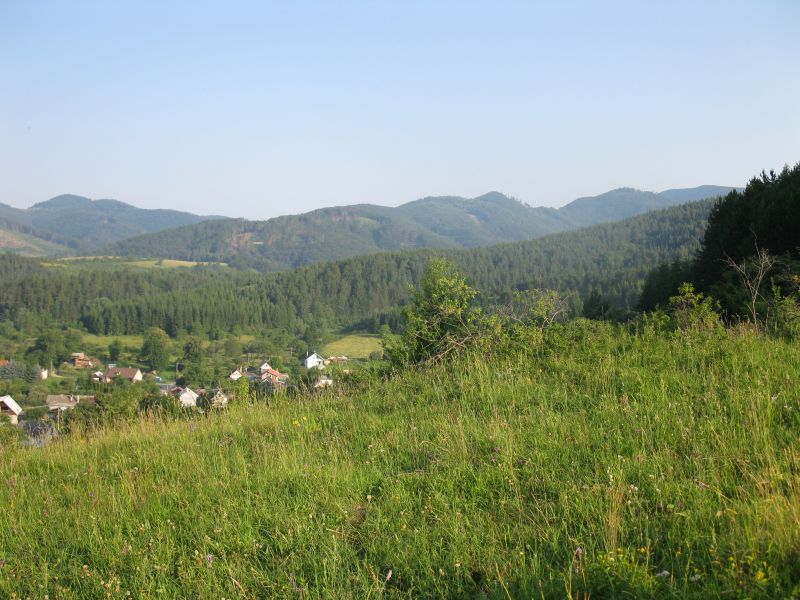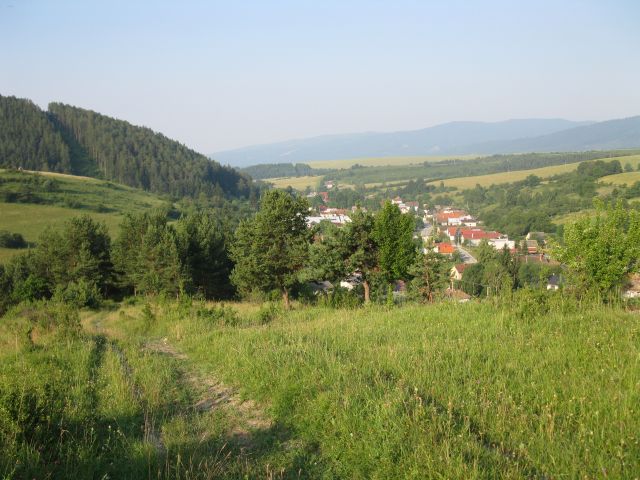 our camp site in the morning Klacno view to the village
From the village we climbed up to the pass
Vrícke sedlo (Sedlo Vricko)
550 m, wich is between Kľačno and Kláštor pod Znievom.
We kept on cycling to Martin, then up to Martinské Hole. From 380 m up 1460 m 15,0 km long, average gradient of 7%, max. 14,0% .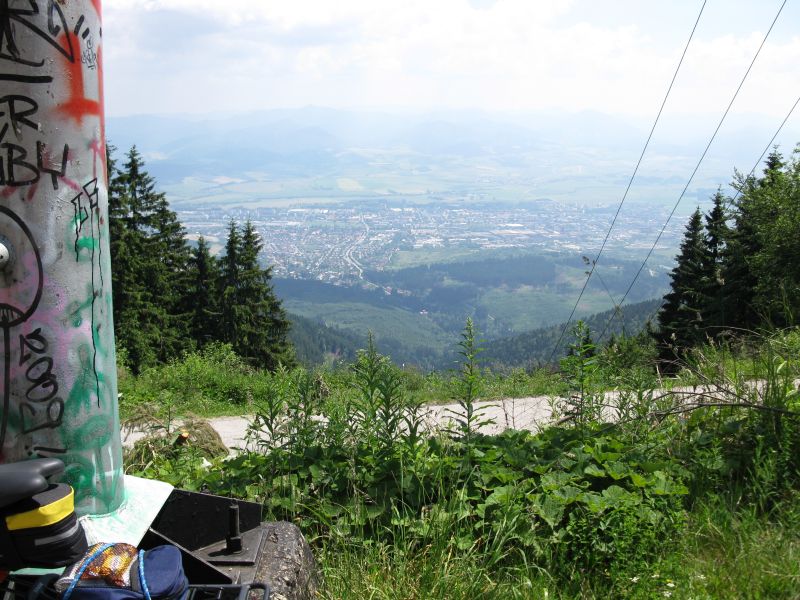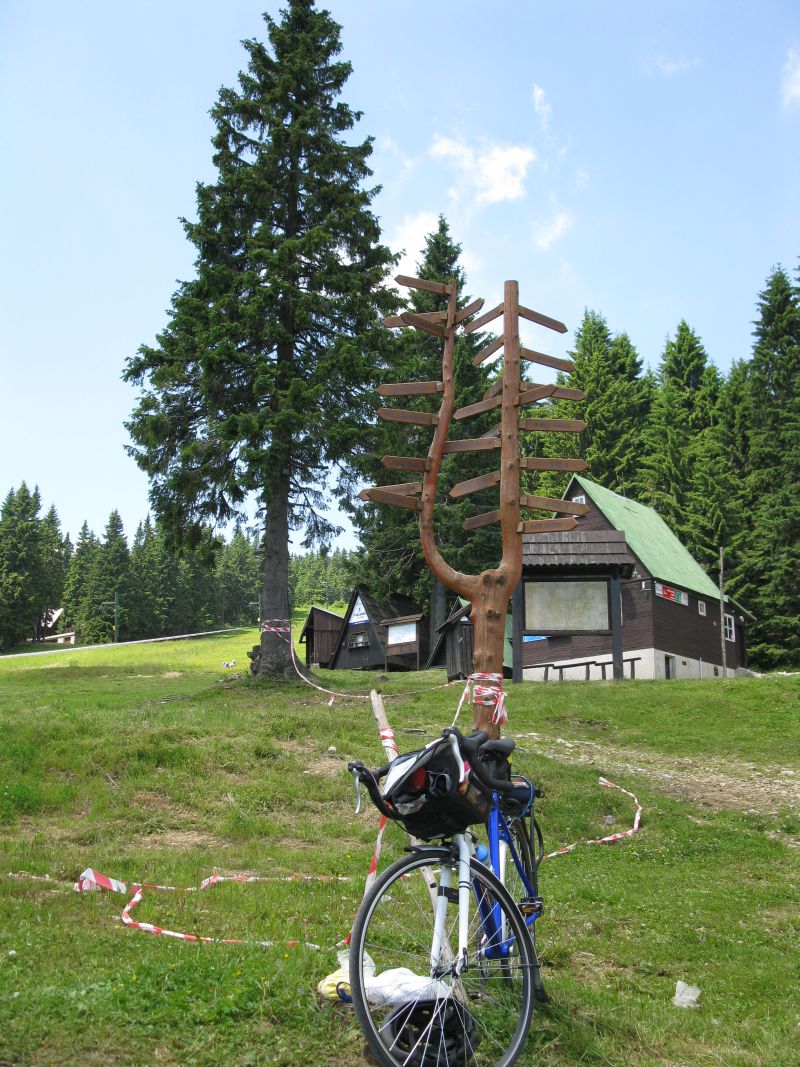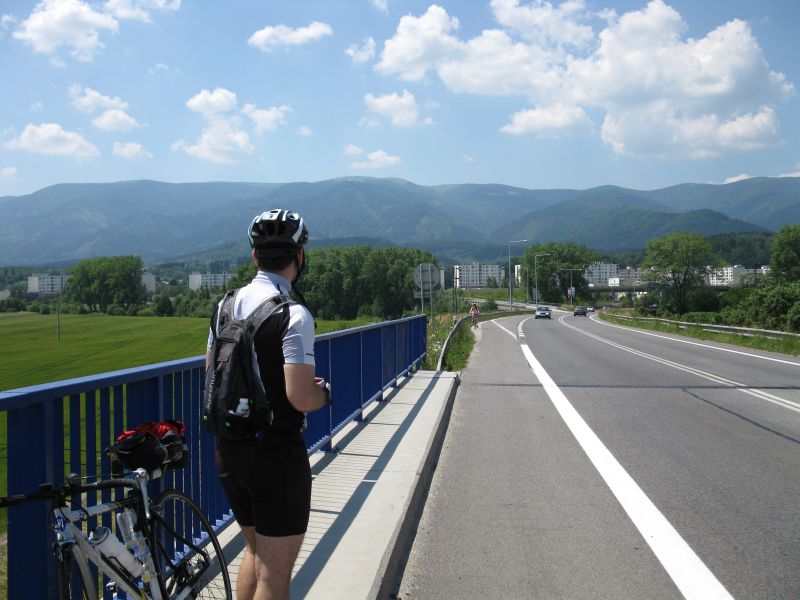 Panorama from Martinske Hole down to Martin Martinske Hole cottages from here excellent view up to the done challenge BIG
After Martin we cycled via following settlements Ratkovo, Párnica, Dolny Kubin ,Oravsky Podzámok..,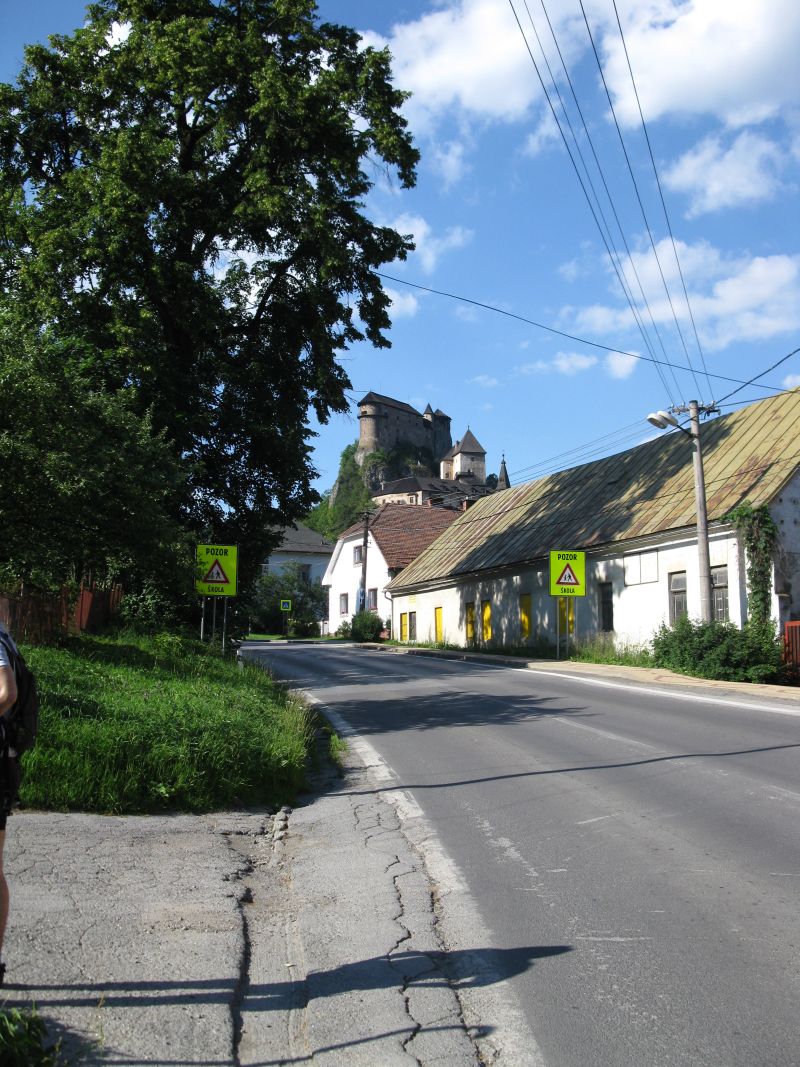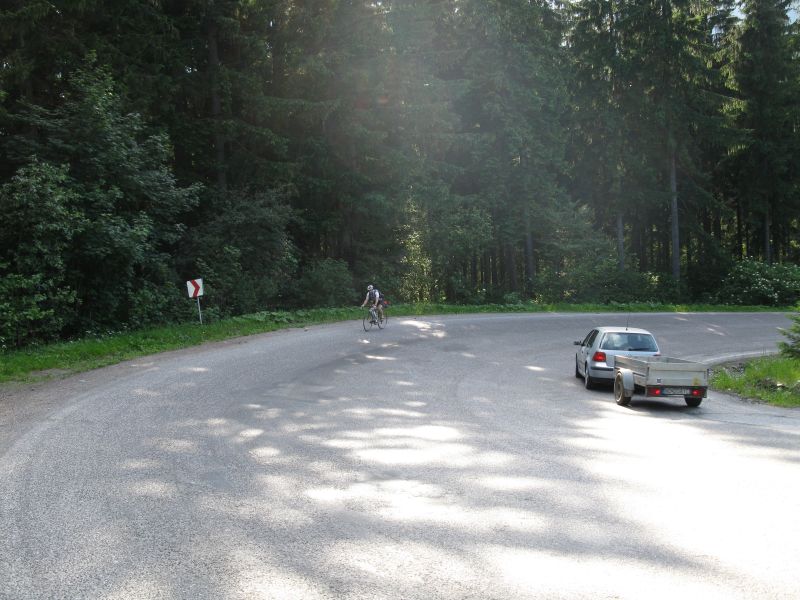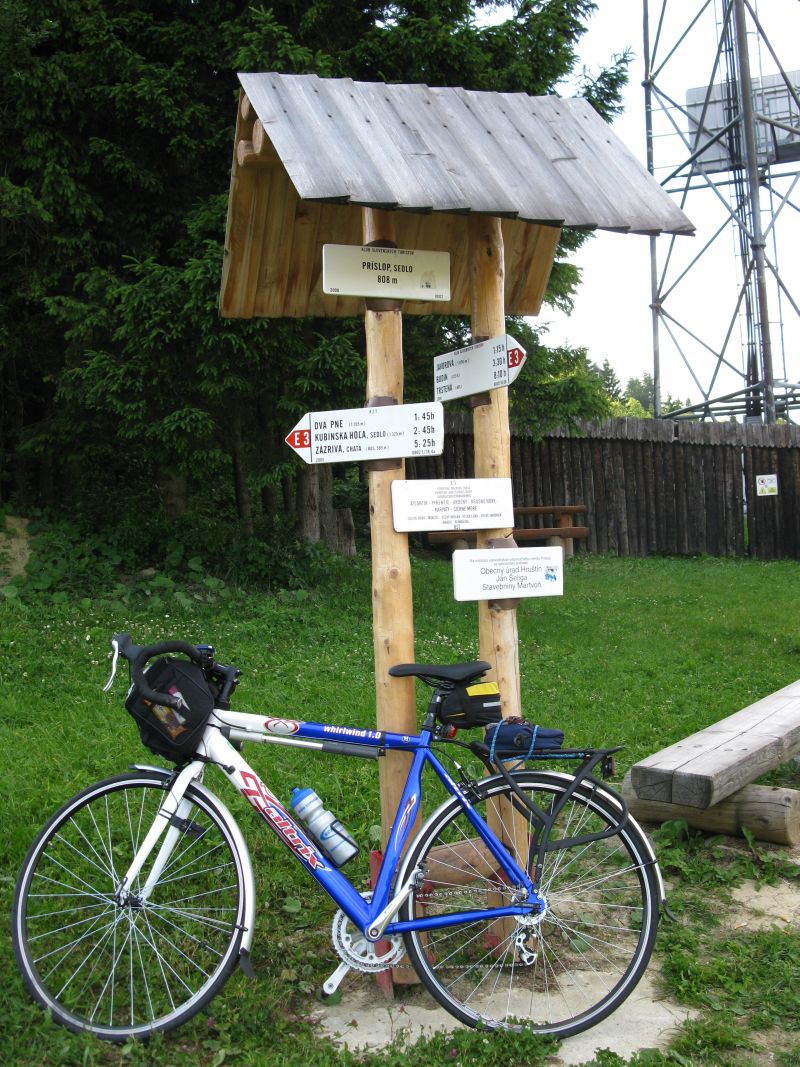 castle of Orava Tamás is climbing to pass Prislop Pass sign picture saved
Sedlo Prislop (780 m) between Oravsky Podzámok and Hruštín.
Happy at the pass top
. View
from pass down to Hruštín
In Namestovo we finally found our accommodation in a cottage camp near the water reservoir of Orava.

III. day


Cycling to Tvrdošín, then on the main transit road via Trstená acros the Polish border, Chyżne to Jablonka.
From there we climbed up to pass Lipnicka/ Krowiarki (1018 m)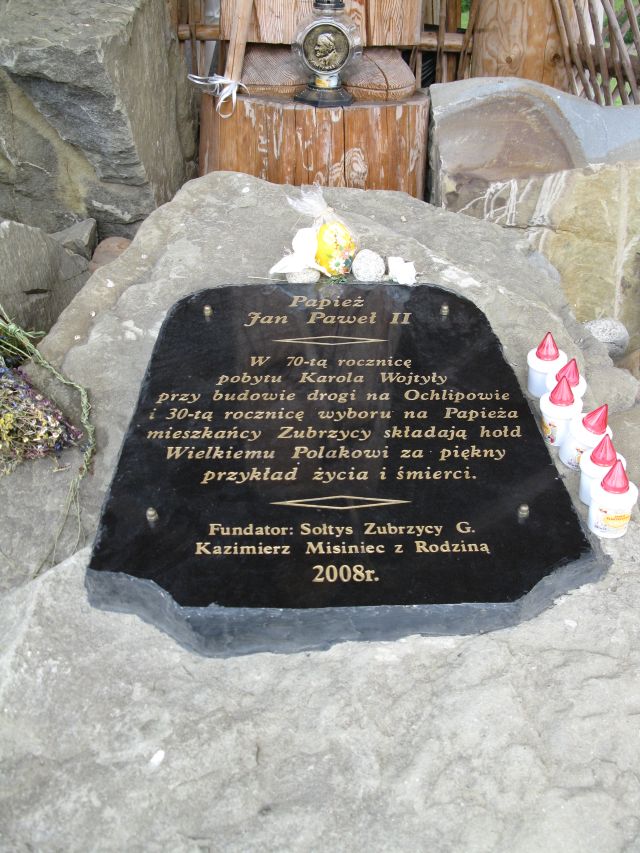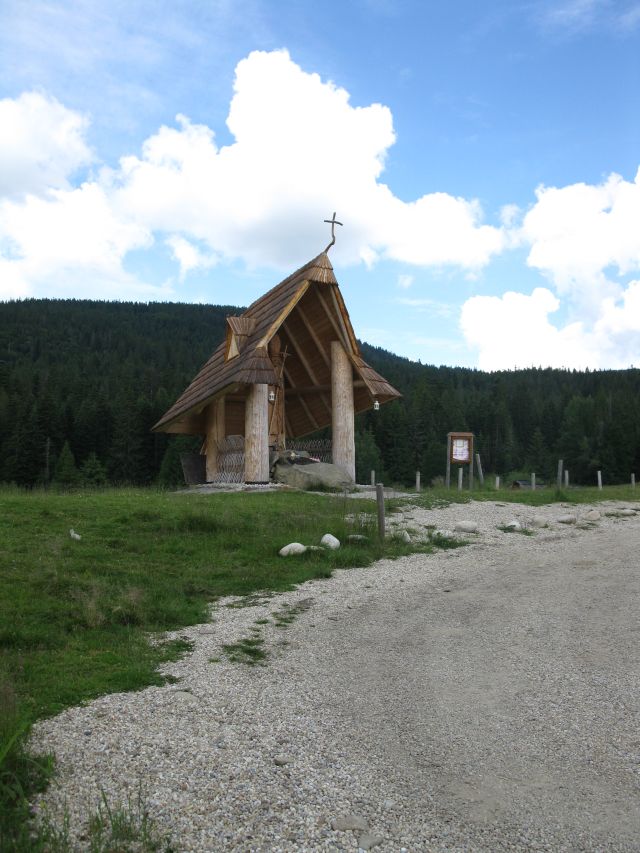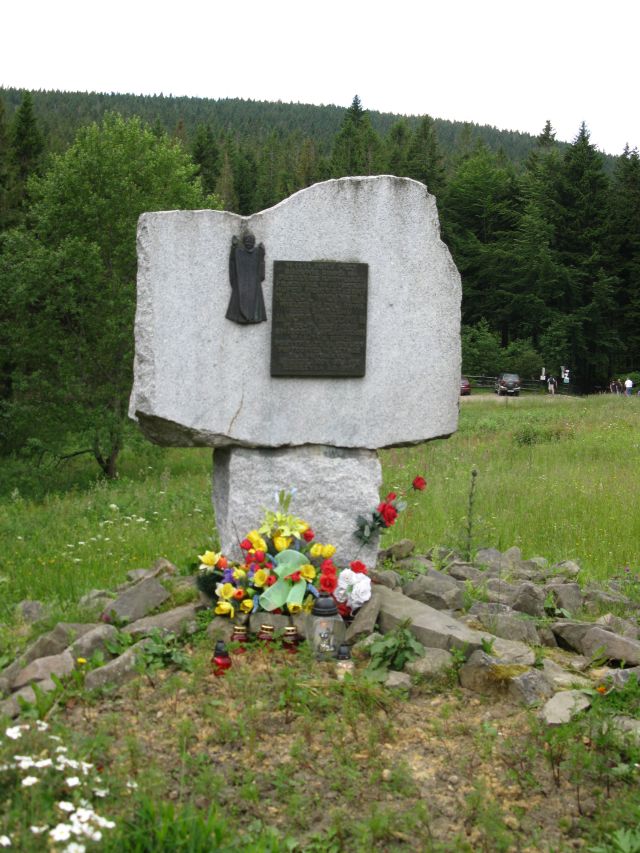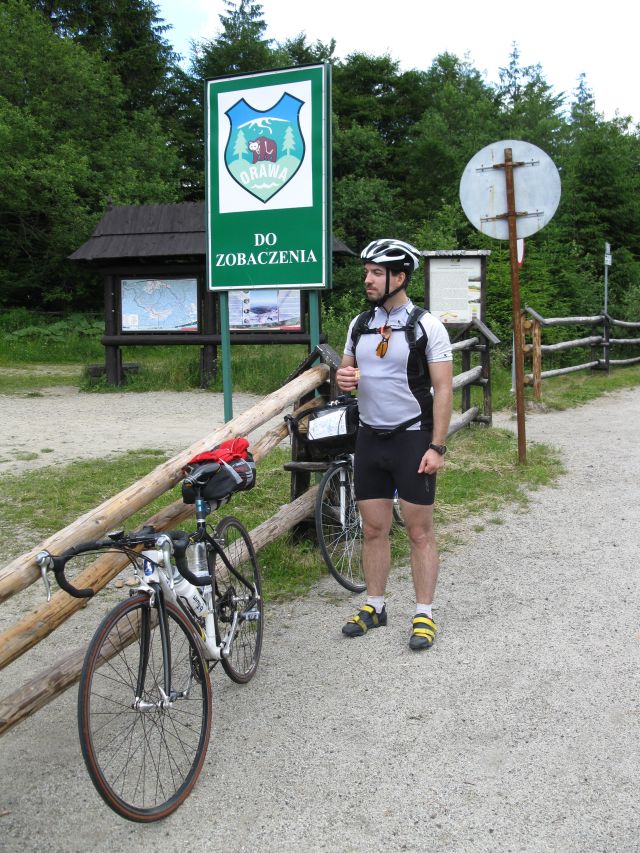 memorials to 70th jubilee to Jan Wojtylas contribution to road construction in 1938 and 30th jubelee to his pope election Tamas at the pass top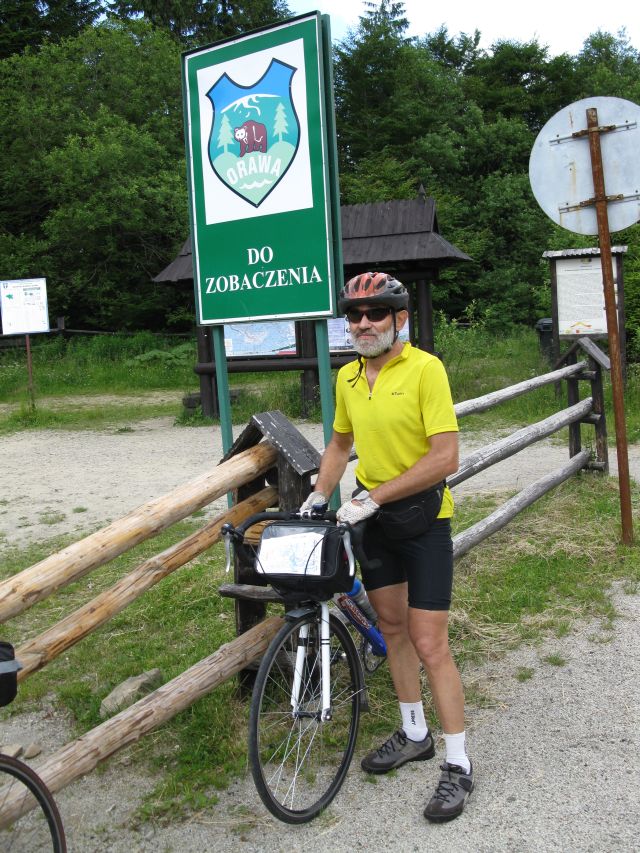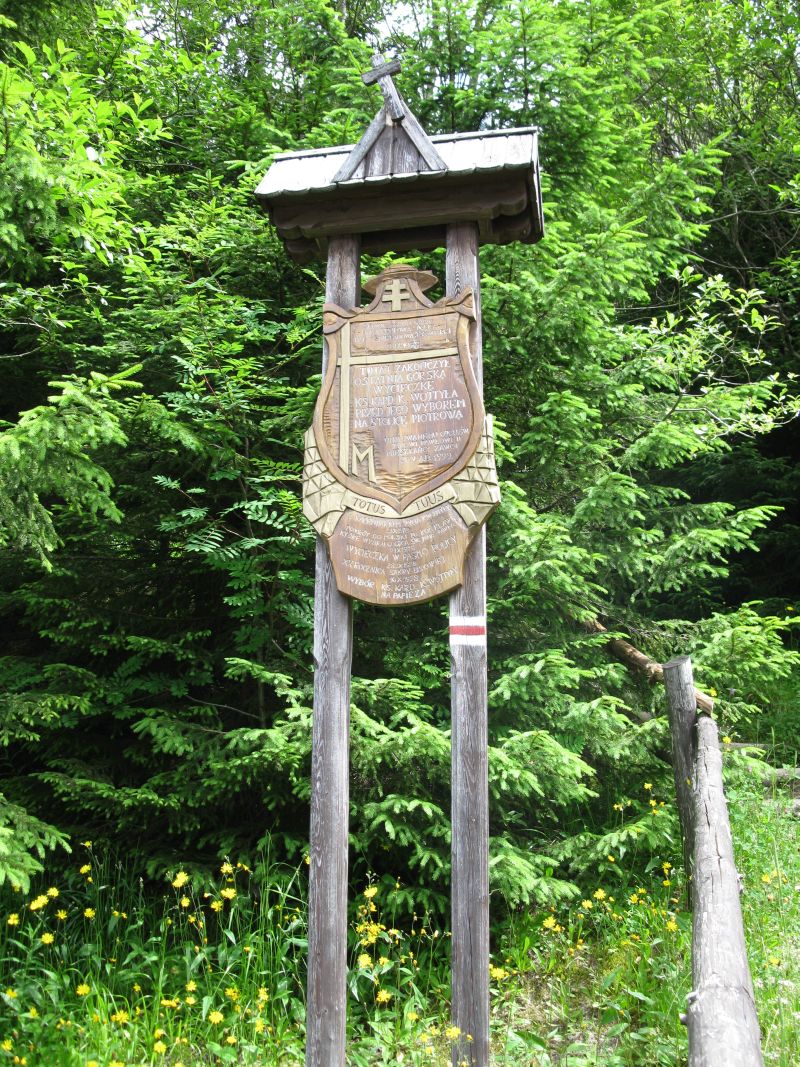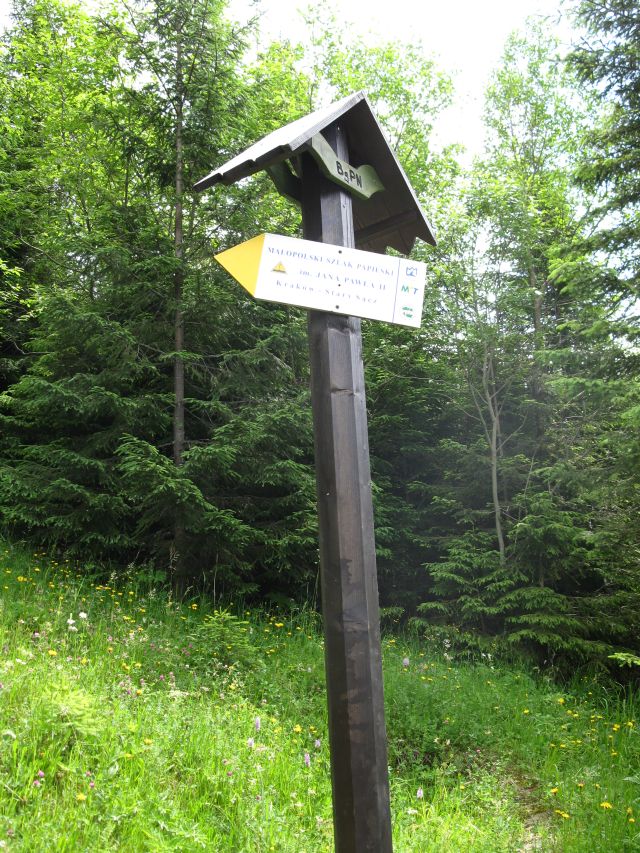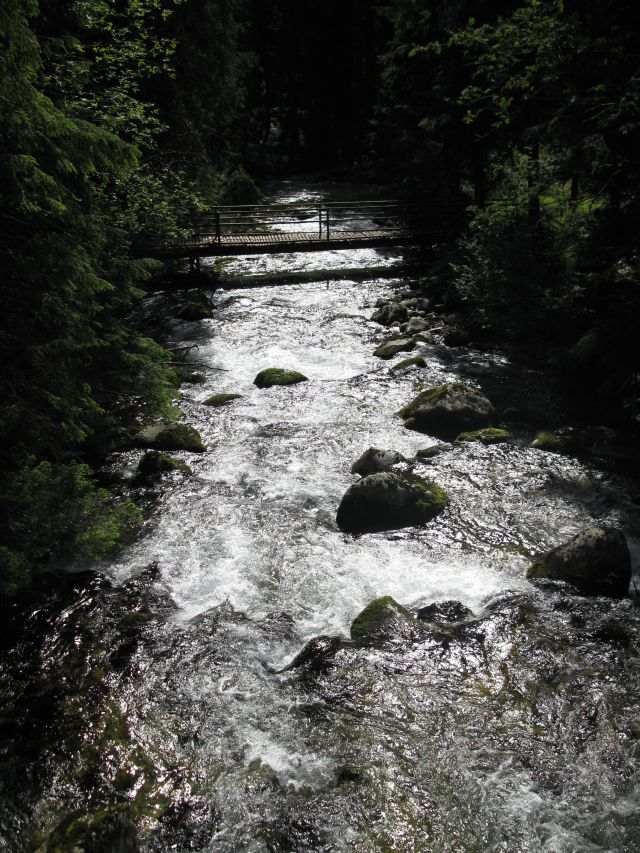 my first pass in Poland: przelecz Krowiarki/Lipnicka (980 m) memorial board to Jan Wojtyla's last mountain holiday/ tail of John Paul II / creak in High Tatra
High Tatra
in a remote distance.
We rolled downhill to Jablonka back, then cycled on the transit road to Podbiel. From there to Zuberec, uphill to Ťatliakovo jazero (1375 m) were our destination.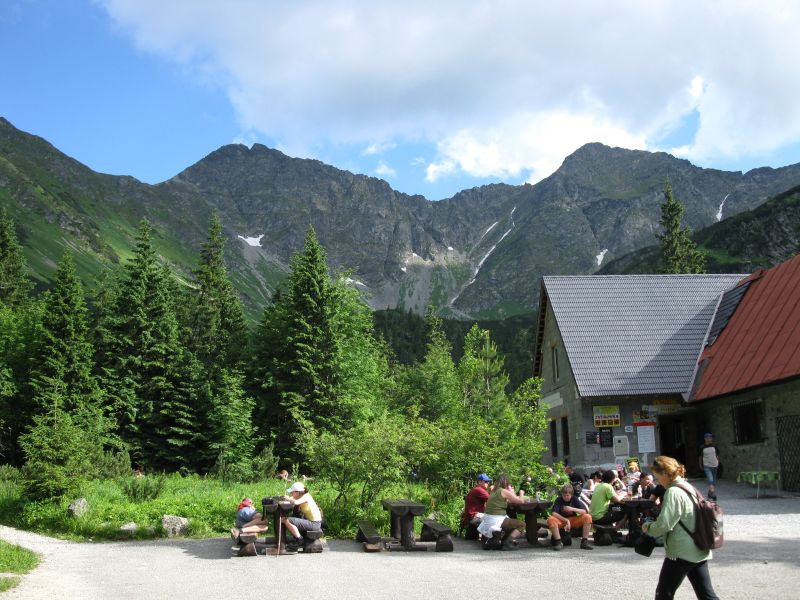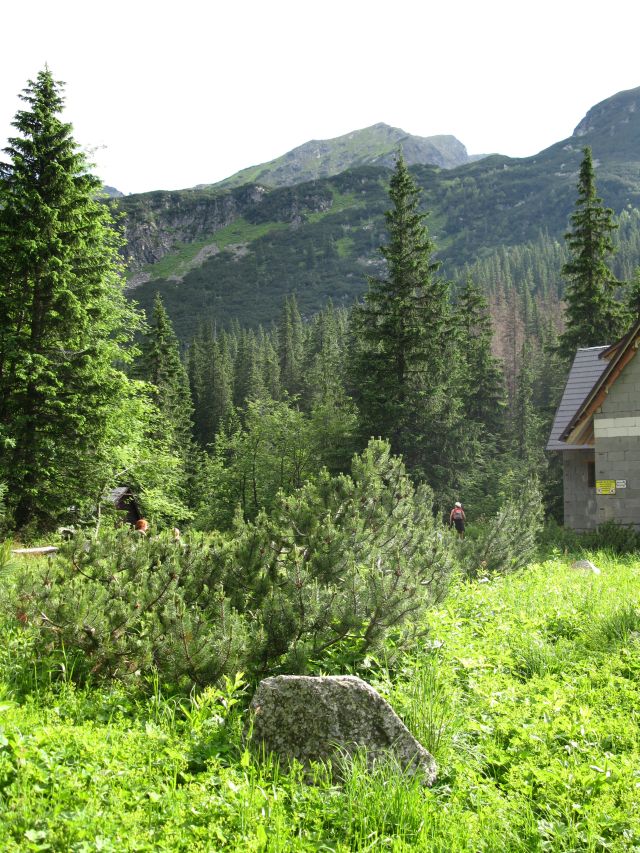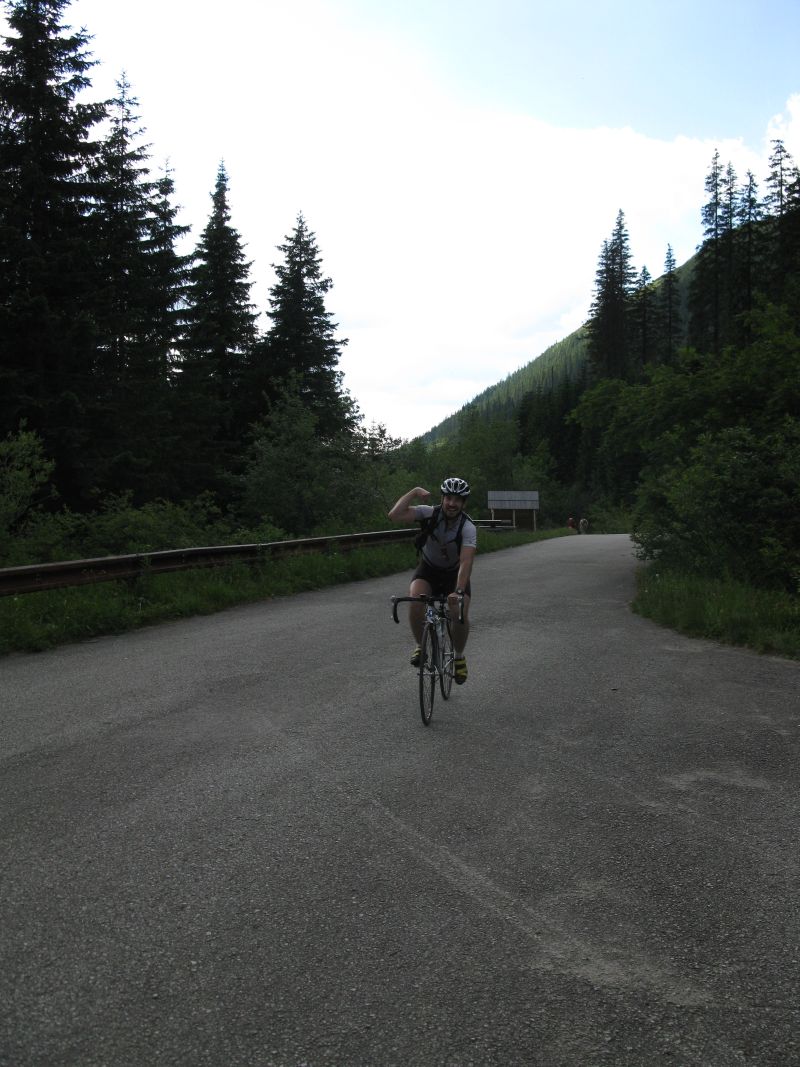 Tatliakovo jazero refuge,where the dishes were saled "by auction" with loud shouts Tamás is absolving a Challenge BIG
Mountain climber Tatliak's
momorial stone, after whom the tarn were named.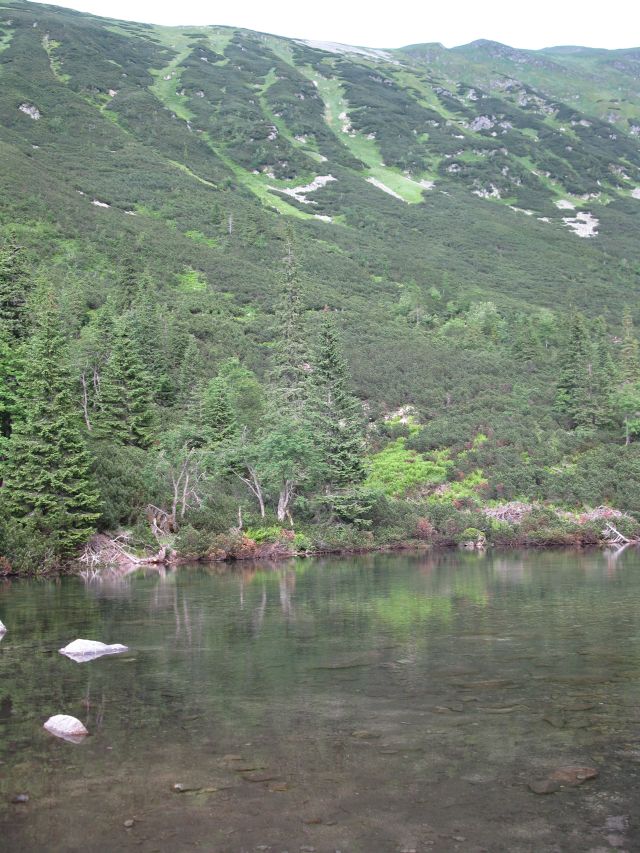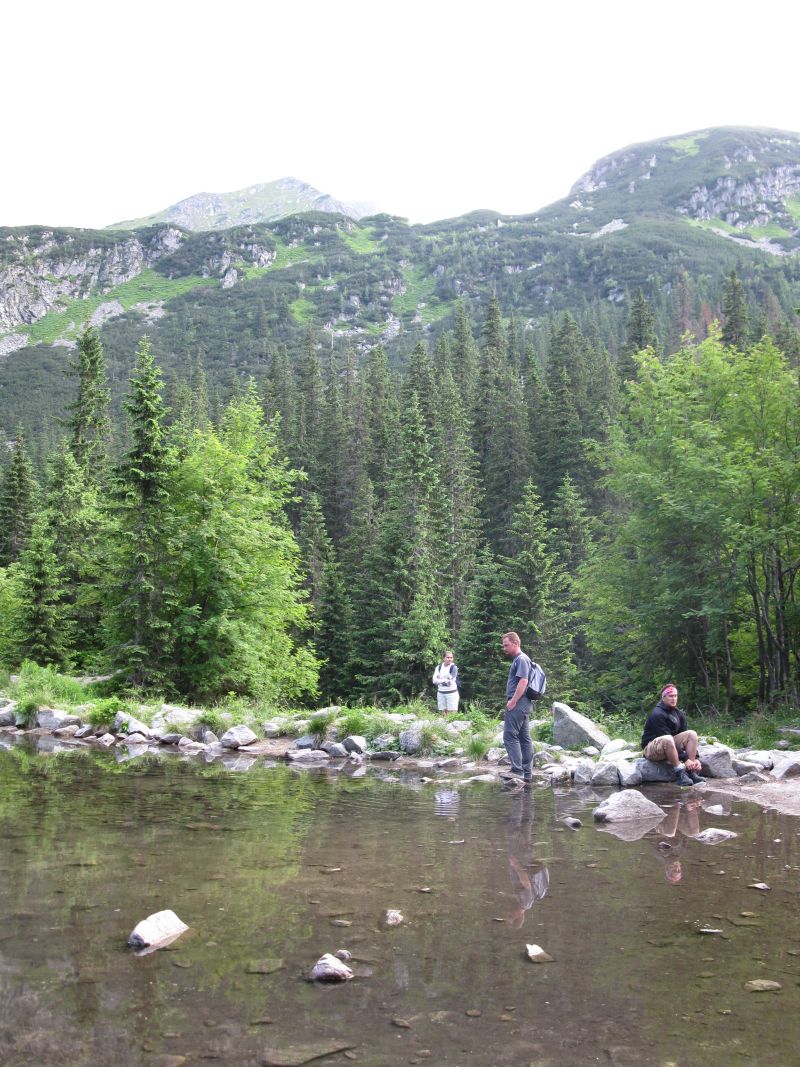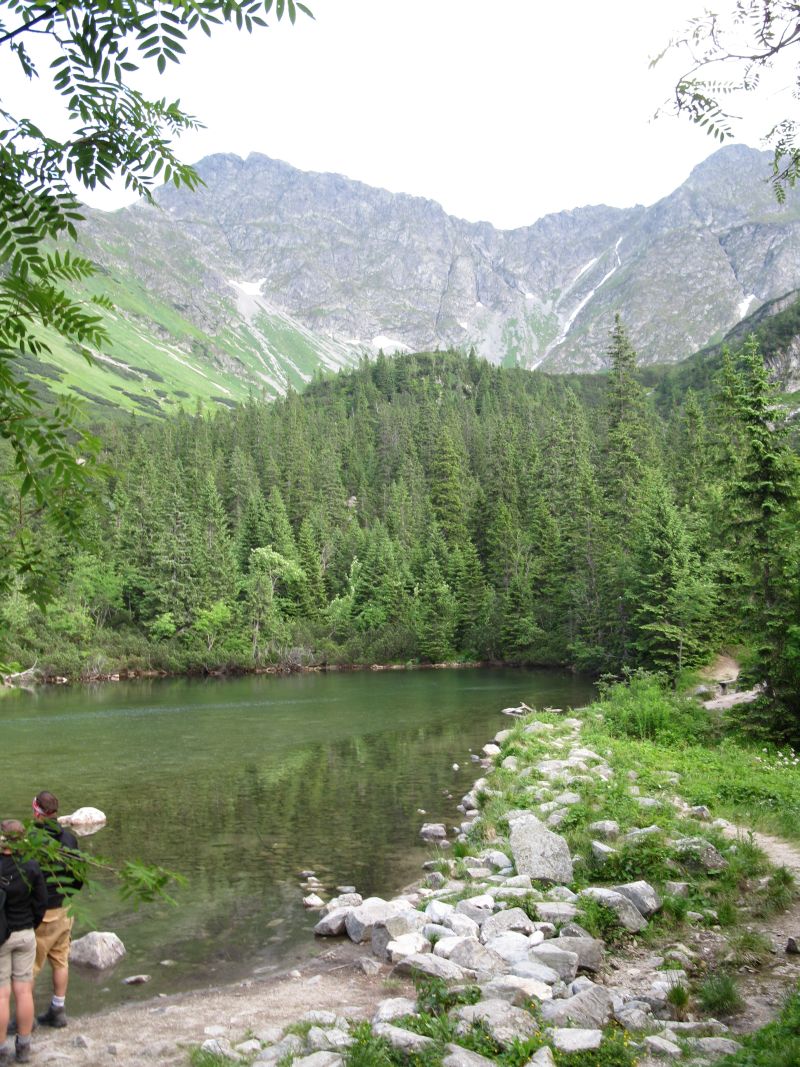 photos of the tarn Ťatliakovo jazero tarn overwieving by Rohac
Looking back to
the landscape
from the border of Zuberec. Back to
Zuberec
From Zuberec we cycled to Liptovské Matiašovce, but first we climbed the pass sedlo Huty.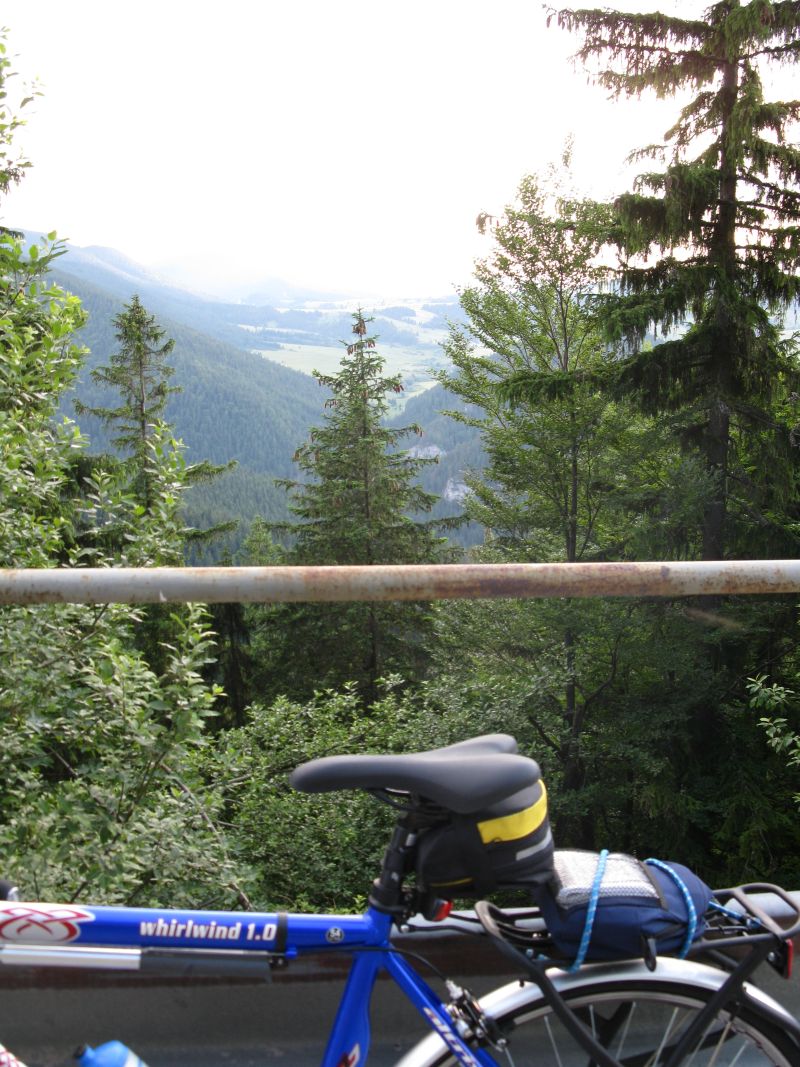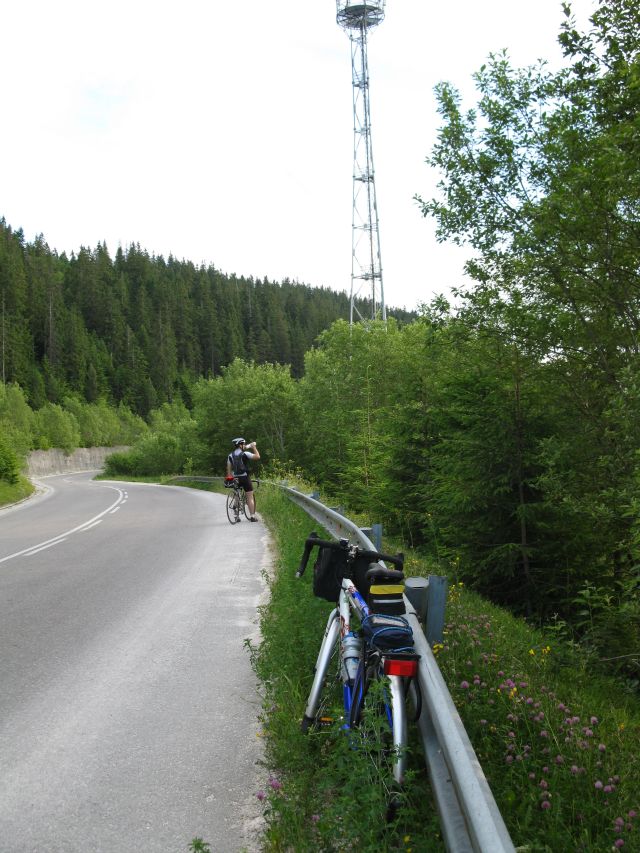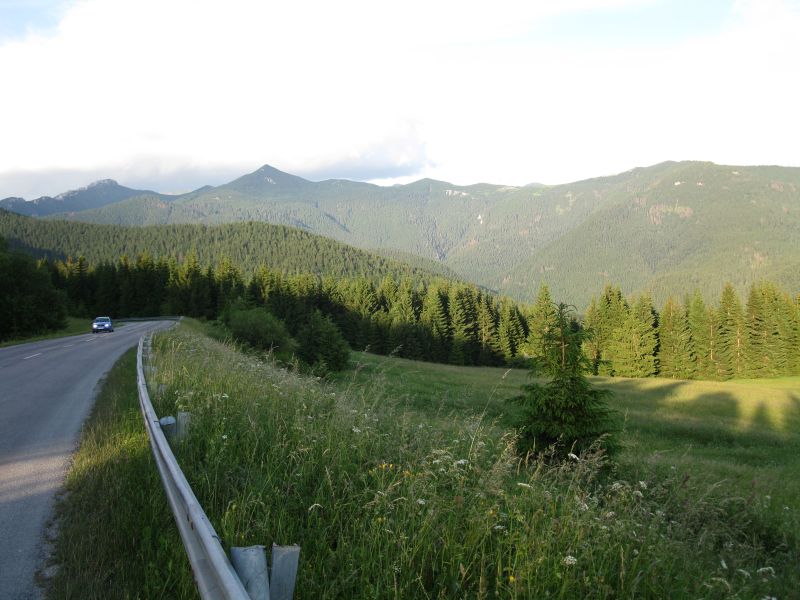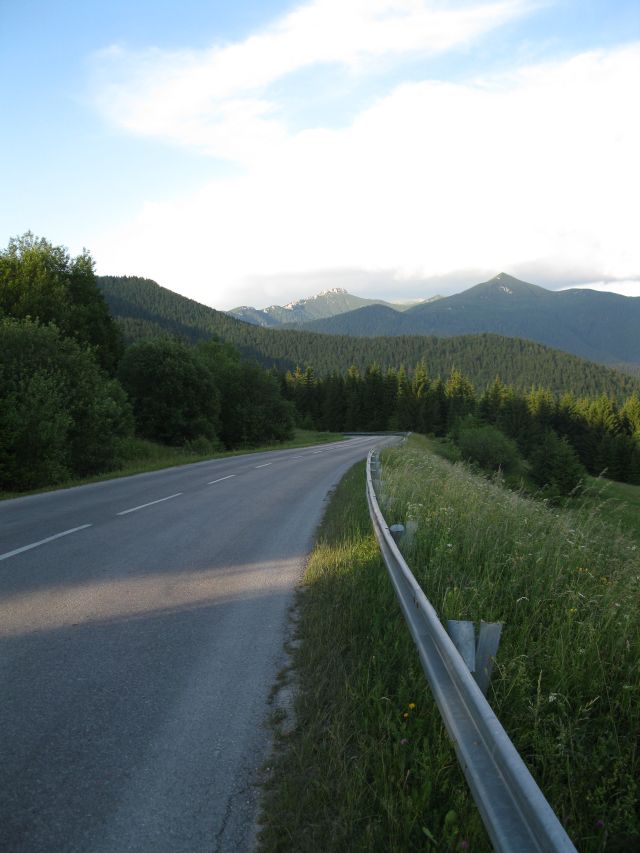 on the pass road where is the pass top? rolling race in direction of water reservoir of Liptov peaks of High Tatra
Excellent accommodation in a new
cottage for 5 €/pers.!!
in the village Liptovske Matiasovce under number 58, where we also got food to supper including bottle of beer.
IV. day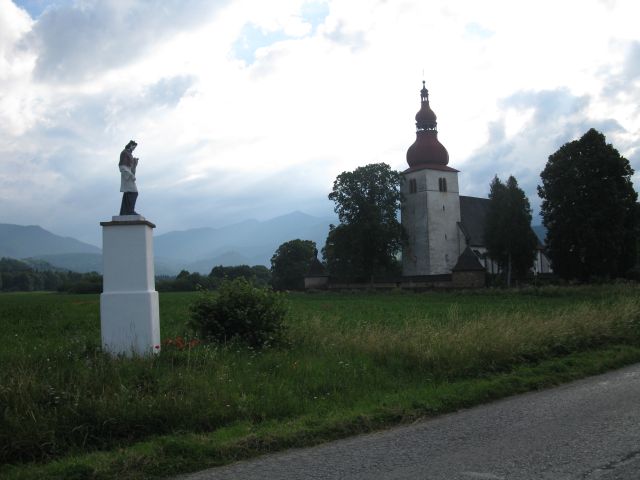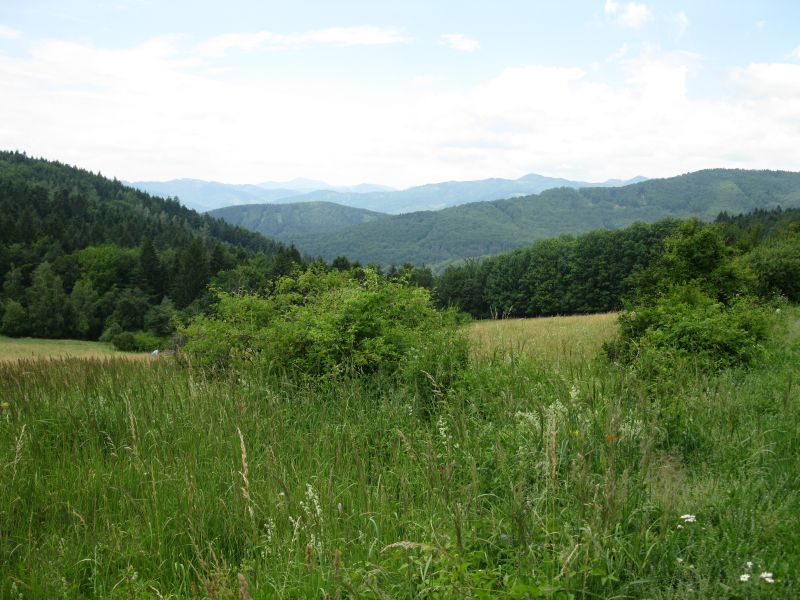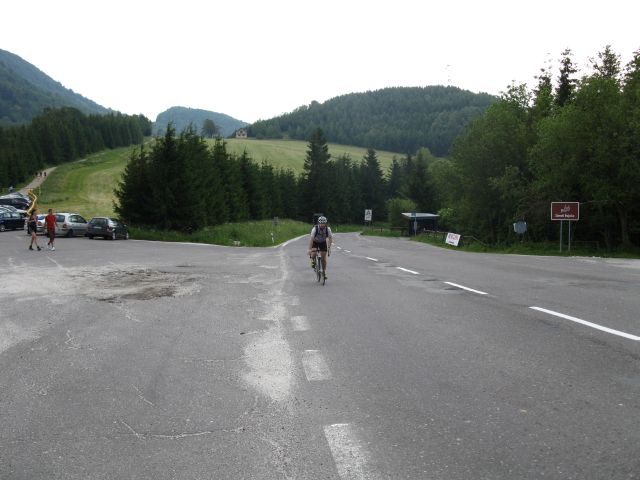 St.Ladislav church in Liptovské Matiašovce View from the pass Vyšehradské sedlo (579 m) Tamás reaching our last pass :Fackovske sedlo
We went through a scenic landscape also passing by the water reservoir of Liptov to Ružomberok.
From the town we went on in the valley of Vah river under threatening dark clouds to Martin. Then on the same route back as we arrived on Saturday.
I missed the branch off to pass Vricko, so we climbed a new lower pass: Vyšehradské sedlo (579 m.), then we rolled downhill with a repected speed to Nitrianske Pravno.
Back to the car, refreshing and up to our last pass Fačkovské Sedlo 806 m *792 m * max.13 % .
Board of our last pass
792 m Fačkovské sedlo.
Good roads, splendid weather, many cyclists, tasty beers, tolerant car drivers....
Wo else would not have fun cycling here ??
back home